Podcasting for Your Hypnotherapy Practice - NEW Course Live on Zoom
Presented By: Tricia Carr, CHt, Rev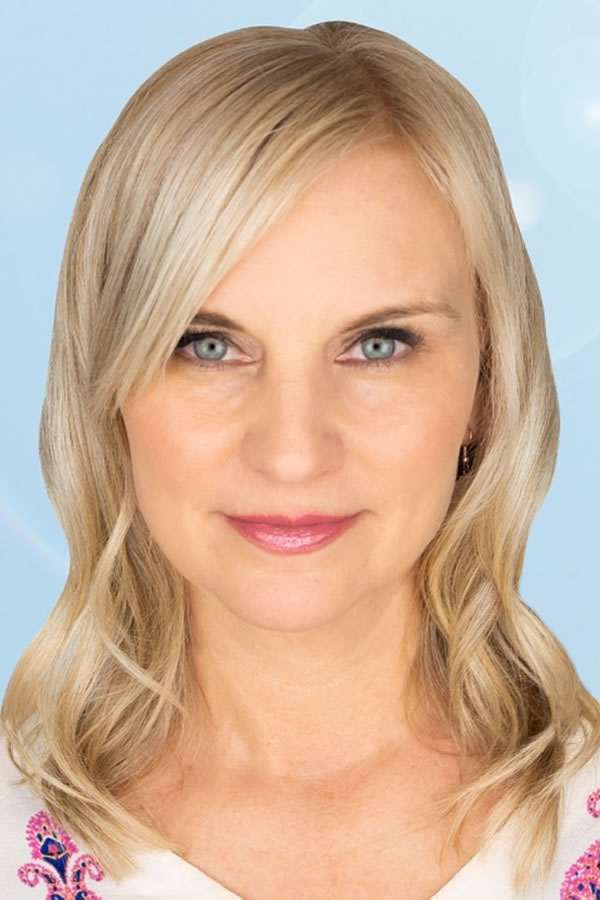 NOW Live on Zoom: The American Hypnosis Association is proud and excited to now offer students around the world this exciting, Interactive Distance Learning (IDL) seminar, LIVE on Zoom.
Regardless of where you live in the world you can attend this live interactive online course directly from your home or office through Zoom Meetings. Live questions and answers with your Instructor and interaction with your peers delivered in real time.
Bonus: In addition to the live seminar, we will also provide you with 180 days access to the Zoom recording from that day's live on Zoom seminar. This allows you to review and study the course on streaming video after the live event.
---
Enhance Your Hypnotherapy Practice with Professional Podcasting
In this seminar, Tricia Carr will immerse you in the wonderful world of podcasting. Tricia will cover the art of creating content, as well as the tools and technicalities of becoming a professional podcaster.
As people have become busier than ever, the podcast format has become extremely popular. Studies reveal that in 2020, over 155 million people listened to at least one podcast every week while doing housework, driving, exercising, and even while at work.
The length of podcasts allows for deep dives into topics and engaging conversations between hosts and guests. A recent study showed that 80% of listeners finish almost the entire podcast episode. The podcaster has the listener's attention!
This is all good news for hypnotherapists, or anyone wanting to build their business, promote themselves, and their specialty! Podcasting allows you to express your ideas, philosophies and passions while building an incredible platform to promote your private practice. The voice is the number one tool for the hypnotherapist. Podcasting is truly the perfect domain for any hypnotherapist to exhibit their talents, wisdom, and therapeutic compassion.
Creating and distributing a podcast is available to anyone. However, there are complexities to the process of sustaining a successful and professional podcast platform. Tricia will cover everything needed to begin and succeed.
In this Professional Podcasting Seminar, you will learn:
How to find your authentic, inner-podcaster and overcome shyness with mindset practices
How to choose and refine your format according to the current listener market
The importance of branding: audio, visual, and beyond
Fundamental elements to start and publish a podcast
How to directly and indirectly monetize your podcast
How to market your hypnotherapy practice on your podcast
How to get the most of your content creation by multi-formatting for the top video and social media platforms
How to book guests
Keys to sustaining a successful podcast
Demystification of the technology of audio recording, editing, producing, etc.
What is needed – an equipment list, with options to begin and to scale up
8 hours of live Zoom instruction with your Instructor Tricia Carr
1 hour of streaming video of Tricia in action, doing professional podcasting, multiple clips with different guests
43-page Podcasting for Your Hypnotherapy Practice workbook (PDF)
11 Elective Hours/CEU Certificate
---
Video Release/Recording Disclaimer
This AHA "Live on Zoom Event" is being recorded for student review and Pay-Per-View sales. To protect your privacy we encourage you to edit/delete your last name from your Zoom Room before the seminar begins. By registering for this Zoom seminar I hereby agree to grant the Hypnosis Motivation Institute and/or John Kappas Inc., American Hypnosis Association, Panorama Publishing Co. to have the right to publish, distribute, broadcast and/or market the video recording of this Zoom seminar/class in which I appear for educational purposes, programs, libraries, Pay-Per-View sales and seminars without any limitation and in any medium throughout the world and in perpetuity without compensation of any nature to me.
AHA Continuing Education Disclaimer
American Hypnosis Association Continuing Education Courses are not a substitute for your Hypnotherapy training. This seminar does not teach basic Hypnosis skills or general Hypnotherapy knowledge and is designed for professionals who already have completed or are in the process of Advanced Hypnotherapy Training. Advertising yourself as certified in specialty areas of Hypnotherapy without the benefit of an Advanced Hypnotherapy Diploma from HMI or another duly recognized training institution is considered unethical.