Ericksonian Hypnosis - NEW Certification Course - Live on Zoom
Presented By: Michael A. Kamins, MA, LMFT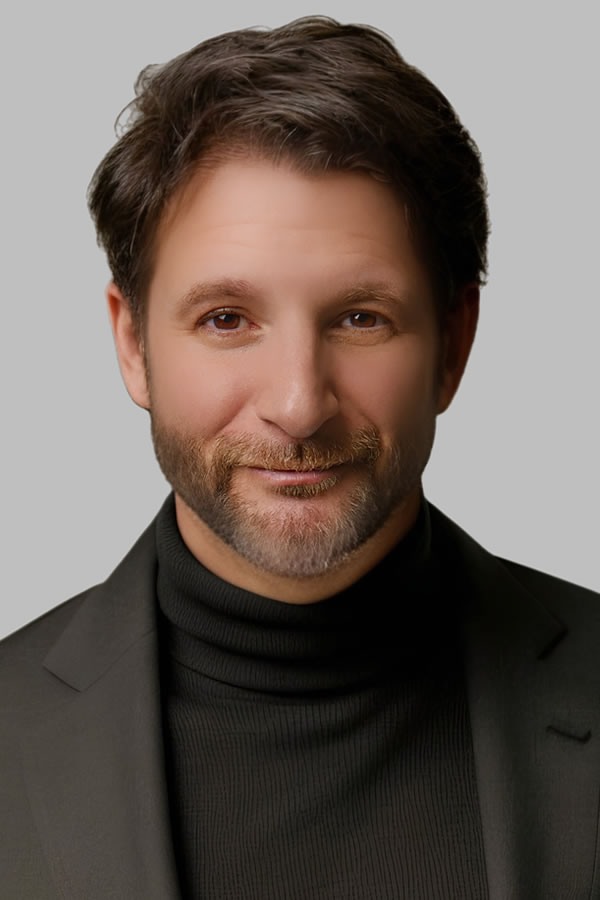 Saturday and Sunday, June 4-5, 2022 from 10:00 AM to 6:00 PM (Pacific Time)
NOW Live on Zoom: The American Hypnosis Association is proud and excited to now offer students around the world this exciting, Interactive Distance Learning (IDL) seminar, LIVE on Zoom.
Regardless of where you live in the world you can attend this live interactive online course directly from your home or office through Zoom Meetings. Live questions and answers with your Instructor and interaction with your peers delivered in real time.
Bonus: In addition to the live seminar, we will also provide you with 180 days access to the Zoom recording from that day's live on Zoom seminar. This allows you to review and study the course on streaming video after the live event.
---
Become a Certified Practitioner of Ericksonian Hypnosis
Spend two full days immersed exclusively in the ideas and methods of Milton H. Erickson. Milton H. Erickson, MD (1901-1980) was one of the most innovative and effective hypnotherapists of all time, known especially for his indirect approach to "therapeutic trance."
The 7-Step Strategy of Therapeutic Trance
This long anticipated workshop is an intensive and broad exploration of the major concepts and techniques of Erickson's hypnotic work. Not only a sprawling odyssey of cutting-edge ideas, this is also an opportunity to practice a variety of Erickson's hypnotic communication patterns while learning a streamlined distillation of Ericksonian Hypnosis – "The 7-Step Strategy of Therapeutic Trance."
Emphasizing trance-states and the utilization of "internal resources" (over direct suggestion), Therapeutic Trance uniquely supplements Hypnotherapy and can revolutionize your practice.
This 2-Day Comprehensive Ericksonian Hypnosis Certification Course Includes:
The Four Concepts and Six Principles of the Ericksonian Approach, including Trance, Indirection, Utilization and Destabilization
Opportunities to practice a 7-Step Strategy of Therapeutic Trance
A set of 33 Flashcards to help learn Erickson's hypnotic language patterns
A primer on Conversational Hypnosis and the "Milton Model"
The three types of hypnotic stories/anecdotes (Metaphorical, Interspersal, Evocative)
How to construct metaphors from a client's "figures of speech" and the four archetypal elements (Earth, Air, Water, Fire)
The three basic processes of therapeutic trance (Evoke, Allow, Pace)
The use of symbolic interfaces to utilize the power of the "unconscious mind"
The use of anecdotes and metaphors to elicit a variety of trance phenomena
Transcripts of two clinical cases and a demonstration
A unique opportunity to discover how Kappasinian E&P applies to Ericksonian approaches
180 days access to the live on Zoom recording
112-page Ericksonian Hypnosis workbook (PDF) including a set of informative tables, transcripts, and excerpts from Erickson's own work
AHA Certification as an Ericksonian Hypnosis Practitioner
Total 20 Elective Hours/CEU Certificate
Make history by joining us for the AHA's first exclusive Ericksonian Hypnosis Certification Course.
---
Video Release/Recording Disclaimer
This AHA "Live on Zoom Event" is being recorded for student review and/or Pay-Per-View sales. To protect your privacy, we will always edit out/delete your name from your Zoom Room square in post-production before releasing. By registering for this Zoom seminar I hereby agree to grant the Hypnosis Motivation Institute and/or John Kappas Inc., American Hypnosis Association, Panorama Publishing Co. to have the right to publish, distribute, broadcast and/or market the video recording of this Zoom seminar/class in which I appear for educational purposes, programs, libraries, Pay-Per-View sales and seminars without any limitation and in any medium throughout the world and in perpetuity without compensation of any nature to me.
AHA Event Registration Information
Saturday and Sunday, June 4-5, 2022 from 10:00 AM to 6:00 PM (Pacific Time)
Early Registration by Thursday, June 2, 2022
Add to Cart
AHAEVEERIHYP01
AHA Members –
$365.00
(Late Registration: $385.00)
Non-Members –
$385.00
(Late Registration: $405.00)
Attention RES/AOS Students and AHA Members
Note: No Cancellations/No Refunds after 24 hours prior to class start.
AHA Continuing Education Disclaimer
American Hypnosis Association Continuing Education Courses are not a substitute for your Hypnotherapy training. This seminar does not teach basic Hypnosis skills or general Hypnotherapy knowledge and is designed for professionals who already have completed or are in the process of Advanced Hypnotherapy Training. Advertising yourself as certified in specialty areas of Hypnotherapy without the benefit of an Advanced Hypnotherapy Diploma from HMI or another duly recognized training institution is considered unethical.