NLP Practitioner Certification Training - 5 Weekends - Live on Zoom
Presented By: Joe Tabbanella, CHt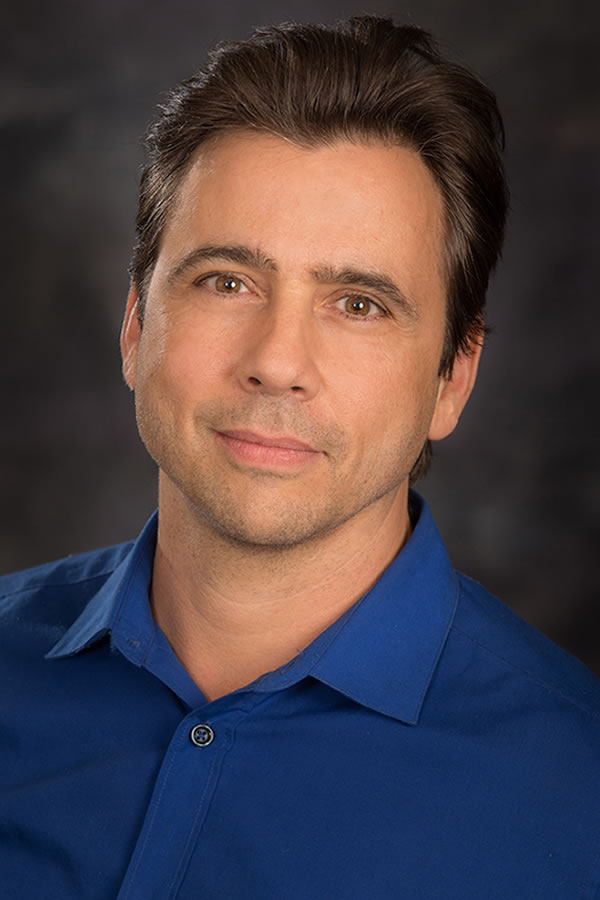 Saturdays and Sundays, Sep 17-18, Oct 15-16, Nov 12-13, Dec 10-11, 2022, Jan 14-15, 2023 from 10:00 AM to 6:00 PM (Pacific Time)
NOW Live on Zoom: The American Hypnosis Association is proud and excited to now offer students around the world this exciting, Interactive Distance Learning (IDL) seminar, LIVE on Zoom.
Regardless of where you live in the world you can attend this live interactive online course directly from your home or office through Zoom Meetings. Live questions and answers with your Instructor and interaction with your peers delivered in real time.
Bonus: In addition to the live seminar, we will also provide you with 365 days access to the Pay-Per-View streaming video. This is the professionally recorded online streaming video previously recorded in front of a live audience in the HMI Studios. This allows you to review and study the courses on streaming video after the live events.
Bonus 2: Additional Certification in MER (Mental and Emotional Release).
---
Become a Certified NLP Practitioner – Live Online Interactive Seminar
About this NLP Certification Seminar
Everything we do has an internal process/pattern from success to procrastination, falling in love to jealousy, procrastination to motivation, building wealth to financial ruin, confidence to phobias. Learn how to identify these processes/patterns and install new ones obtaining the results you desire.
In his private hypnotherapy practice, Joe Tabbanella, CHt, has been bringing about transformative results for many years using NLP, in conjunction with Hypnosis. In this life-changing program, Joe will take you from an understanding of the fundamental principles of NLP to the in-depth application of the principals and techniques for the personal transformation of yourself, your family, your career and your clients.
Applying his wealth of knowledge in the area of human behavior modification, Joe will share his formulas for success, with actionable tools and techniques that can be applied immediately. Joe will share his journey of creating a thriving hypnotherapy practice with clientele ranging from top CEOs and entertainers to athletes and people from all walks of life. He will share with you the shift he experienced in his practice when he began incorporating the powerful techniques of NLP in his hypnosis sessions.
Known for utilizing stories and humor to break down high-level concepts, Joe teaches in a clear, articulate and entertaining way that will make you lose track of the hours of study and feel like you're sitting in the room. Learning and mastering these powerful NLP techniques will enhance your knowledge and confidence in working with any client, on any issue and even more importantly challenge you through self-examination and personal discovery.
Four (4) Minute Sneak Preview
In this dynamic and comprehensive workshop, you will learn:
How to release life-long emotional and mental baggage, most often in as little as one session
How to access resourceful states from confidence to motivation
How to break old habits and create effective ones
The science of success and achieving the results you desire
How to build instantaneous rapport with your clients
How to identify your client's unconscious processes that sabotage their goals
A deeper understanding of the principles that are at play in working with the subconscious
Includes 221-page NLP Practitioner Training workbook (PDF)
One-year access to review NLP Practitioner Training online streaming videos
AHA MER Certification – Total 25 Elective Hours/CEU Certificate
AHA NLP Practitioner Certification – Total 100 Elective Hours/CEU Certificate
AHA Event Registration Information
Saturdays and Sundays, Sep 17-18, Oct 15-16, Nov 12-13, Dec 10-11, 2022, Jan 14-15, 2023 from 10:00 AM to 6:00 PM (Pacific Time)
Early Registration by Monday, September 12, 2022
Add to Cart
AHAEVENLP15
AHA Members –
$1,695.00
(Late Registration: $1,795.00)
Non-Members –
$1,795.00
(Late Registration: $1,895.00)
---
Add to Cart
AHAEVENLP15S – Subscription Plan: Five (5) monthly payments of $379.00 each totaling $1,895.00. Subscription payments are due the Monday before each weekend class.
Attention RES/AOS Students and AHA Members
Note: No Cancellations/No Refunds after 24 hours prior to class start.