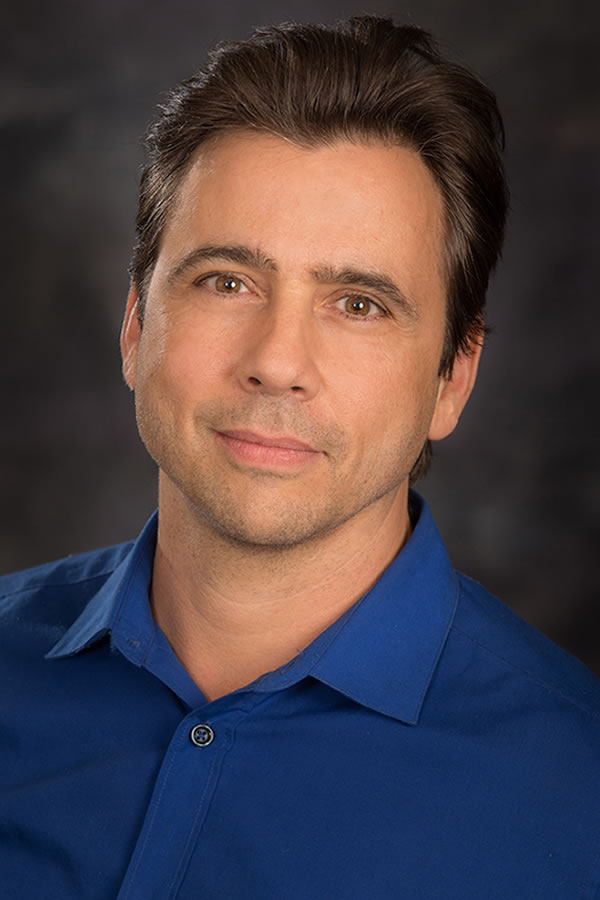 It was amazing! NLP gave me powerful tools and endless techniques that I will be able to use in many ways; personal, professional and others. Thank you so much Joe Tabbanella for this beautiful journey, it's no failure, only feedback.
Carmen C.
---
I can't say enough about how incredible this course was. I have already started combining the NLP strategies with hypnosis with my clients and have had profound results.
Joshua P.
---
This course was incredibly helpful for learning how to serve and empower others through the use of NLP, conversational hypnosis, and just becoming a better human being. Thank you all so much!
Chris G.
---
NLP taught by Joe Tabbanella is a class I feel all HMI students should take. It explains so much about where we are living in our current life from our past experiences and how to clear out the old in order to create the new.
Jana O.
---
All of the seminars were amazing, so interesting and powerful! Thank you Joe for this unforgettable time! You are the best!
Marina P.
---
It is clear that Joe puts his whole heart into teaching this class and it pays off, I learned so much in these past 5 weeks. I appreciate how Joe teaches us principles, which gives us the ability to be flexible and creative with these techniques.
Clarissa T.
---
This is a forever life-changing course. I loved it, soaked every minute of it up, and will use if for the rest of my life! Joe is an incredible teacher.
Joesephine L.
---
I can't believe it's over. I was so excited about this course and just blown away with the content, the heart of this man named Joe. The love and personal attention to this class and his true desire to serve us all and show us what he loves oh so much is simply beautiful. I am filled with gratitude and am already using much of what was taught and shared. Thank you HMI, AHA, and Joe Tabbs.
Don R.
---
AMAZING class overall! The amount of breakthroughs in class with others and myself was 1000% worth taking this course. Joe is an amazing teacher and very passionate about helping us understand the principles of NLP and to know that we can do NLP just like he can if not better. Joe is highly supportive and again overall amazing teacher and I am very thankful I took this course.
Robin S.
---
Thanks so much for this course and it being available on Zoom. I really enjoyed learning NLP from Joe. He taught us more than just the basic NLP techniques. In reviewing this class the past week I really got a deeper sense of the principles of NLP which he emphasized during the course.
Darien F.
---
Joe has an astonishing, intuitive understanding of NLP – as well as other hypnotherapy related subjects, and in fact human beings in general – and has a huge heart. If he could balance intuition with a little more intellect and freedom with more focus, this workshop would be even better.
Cindyroy K.
---
Joe Tabbanella is an amazing instructor with a great understanding of NLP. He really gets in touch with his students and helps produce change and understanding.
Justin H.
---
As always Joe Tabbanella delivers another mind blowing seminar. Since I started it I talked to people who have been taking NLP with other instructors and it seems like they don't know that much as we do. I received so much more for what I paid for and now I can recommend everybody to take this seminar with Joe. My life has been not the same (in a good way) since I started it and it has been improving even more since then. Another interesting thing is now when I talk to people they are fascinated by the topic of NLP. So even you are not a therapist this will make you a better version of yourself. Everybody should know NLP. Thank you Joe and HMI.
Lyudmyla R.
---
This has been an amazing journey that I have been fortunate to participate in. Thank you for pouring your heart into teaching everything you can to us. I see no limit to the use of this great materials and knowledge.
Majok A.
---
I am so grateful for this class and Joe's teaching style. He was encouraging, knowledgeable and supportive. I gained valuable information and skills that will help me help others in a profound way. The synergy of the class was super special and four weekends I will always remember as a very special part of my HMI training.
Linda P.
---
This class was life-changing; it went above and beyond my expectations. Joe taught the class through his own experiences and understanding of the subject which added a deeper meaning to the content and helped me really internalize and understand the material. I'm very fortunate to have taken this class at HMI with Joe as an instructor; he not only made the experience priceless but added another element to NLP which I don't think I would have gotten elsewhere.
Chris D.
---
Thank you Joe for sharing magic with us! Thank you for making those long hours filled with love and fun. My life will never be the same, after accessing all the tools that you provided by sharing your knowledge. And thank you for being such an amazing teacher and a person, and a role model in all aspects.
Iana C.
---
Joe is wonderful! He is kind, down to earth, full of energy. It really makes my NLP learning not only comfortable but also effective and effortless. The atmosphere in the classes was so relaxing and lots of fun. NLP has effective tools to help people communicate better and improve life effortlessly. The most important part is that combining NLP techniques with hypnosis will bring a satisfying results for my clients. I am so gratefully that I have learned those NLP skills. Thank you Joe!
Lichuan C.
---
This class completely exploded my practice and personal life to the next level. It feels like a magic toolbox. I can't imagine having learned from anyone other than Joe.
Iris S.
---
I can't say enough good things about this NLP training! It was worth every penny a thousand times over. I can't imagine having taken it with any other instructor and having gotten as much out of it. Joe Tabbanella is so very gifted, so intuitive and so very skilled at taking exceptionally dense material and making it palatable and usable in a very short amount of time. I couldn't be more thrilled with the training I received. I would recommend it highly to anyone that's even thinking of taking NLP with Joe. Do it! You absolutely will not regret it. To paraphrase one of the other class participants... We walked away with not just an incredibly helpful tool... but, an entire tool box! Thank you Joe Tabbanella for your expertise, your depth and an incredibly rich learning experience.
Laura D.
---