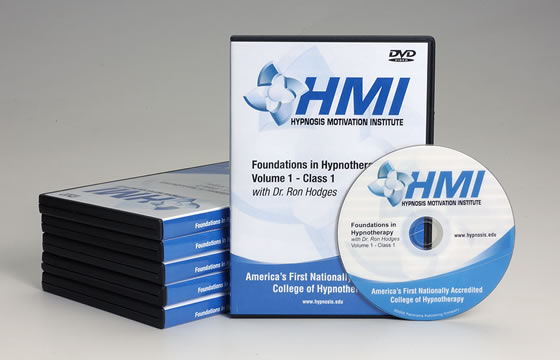 Thank you for your interest in our "Learn How to Hypnotize Others for Absolutely No Charge" offer (for those with a high speed Internet connection).
This no charge offer is available only through streaming video which requires a high speed Internet connection.
For those of you who do not have a high speed Internet connection or, would like to own these DVDs for your own personal library, we would like to offer you the option of purchasing the same 10 hours of video instruction on five 2-hour DVD's. We can provide this to you at a discounted rate of $95.00 USD (The Foundations in Hypnotherapy Course is regularly $495.00 USD).
If you purchase these DVD's, we will be glad to enroll you in the Foundations Course and provide you with the workbook materials, secure online lesson quizzes and, access to HMI Tutors just like we provide to our online streaming video students.
We realize that this offer is not the same as the No Charge offer through streaming video, but we wanted to provide an option for our friends who do not have high speed Internet access. We hope you can appreciate the intentions of this option.