Hypnosis Motivation Institute Net Price Calculator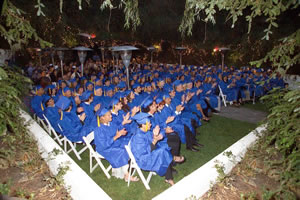 The Net Price Calculator is designed by the Federal Government for students and parents to get an estimate of what it would cost to attend Colleges and Schools. It is a Federal requirement for all Title IV schools to post this calculator on their website. The Net Price Calculator calculates not only the tuition costs of the school but also what it would cost you to live during the time you are enrolled. This calculation is designed to help you plan your budget as well as estimate what Federal Financial Aid you may be able to receive.
For HMI students this calculator can be misleading in that it is designed for traditional degree granting colleges that young students attend full time and relocate to attend. Students at HMI attend classes two evenings a week and the vast majority work in full time jobs while they are attending school. This calculator may be most useful for a student who is relocating to Southern California to attend HMI and will not be working during the one year of HMI's training.
When using this calculator please note that HMI does not provide room or board facilities and all other estimates for other expenses are estimates provided by the Federal Government and not HMI. It is important for you to understand that the information you receive from the calculator is an approximation based on information you enter about yourself and your family. The cost of attendance (student expense budget) and your eligibility for financial aid awards is based on many other factors and determined by the Financial Aid Office.