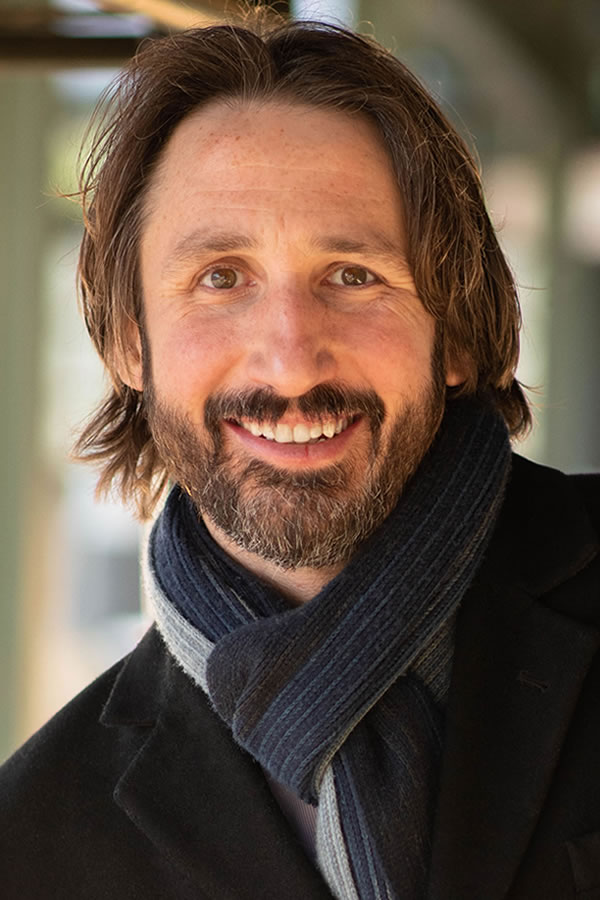 My name is Adam White and I am a fully remote and online Certified Hypnotherapist and Coach. I help tech, science, and systems-minded professionals all over the world, who have the job and money but lack the connections and personal life, recover from their childhood trauma wounds, build their confidence to be themselves, and create a life they want free of anxiety, depression, and loneliness without years of therapy or medication.
I accomplish this with my program created from years of doing my trauma work using a blended approach of Hypnotherapy, Neuro-Linguistic Programming, Coaching, and sophisticated regression therapies. Every aspect of my program that I do with my clients, I have experienced myself dozens of times.
My program is so powerful and effective that it's currently batting 100 in helping people with anxiety, helplessness, hopelessness, despair, sleep issues, panic attacks, low self-esteem, and low-self confidence.
My testimonials and reviews can be found on my website.
---
Hypnotherapy Specialties
Abandonment
Anxiety
Discouraged
Guilt
Helplessness
Hopelessness
Insecurity
Insomnia
Motivation
Nightmares
Panic Attacks
Rejection
Sadness
Self Confidence
Self Criticism
Self Defeating Behaviors
Self Esteem
Social Phobia
Trauma
Worry
---
Experience
Prior to coming to HMI and receiving accredited training, I spent 5 years going on my own personal healing journey, training in Neuro-Linguistic Programming and various modalities for changing the subconscious mind, working and studying with Shamans, Coaches, and Hypnotherapists and engaging in my own self-study of healing trauma.
I now run my own business and hypnotherapy practice called Mental Coding. In the first year of being open for business, I received recognition from my mentors and colleagues on how many reviews and testimonials my program received.
I am also a social media content creator. I publish short videos on anxiety, depression, trauma, and limiting beliefs. Please, feel free to enjoy my content via my social media accounts.
---
Education
Diploma in Clinical Hypnotherapy with Honors




Hypnosis Motivation Institute

- Nationally Accredited College of Hypnotherapy - 818-758-2747
Date Started: 01/25/2022 - Date Graduated: 02/21/2023
Total Hours: 720 - Total Weeks: 52 - Total Years: 1
---
Continuing Education from the American Hypnosis Association
Body Syndromes

- 01/2023

Cheryl O'Neil/Anthony - Grief

- 02/2022

Cheryl O'Neil/April - Confidence for Auditions

- 02/2022

Cheryl O'Neil/Justine - Stop Smoking

- 03/2022

Cheryl O'Neil/Linda - Weight Loss, Mend Broken Heart

- 03/2022

Cheryl O'Neil/Patrick - Motivation for Writing Novel

- 03/2022

Elaine Perliss/Beverly - Claustrophobia

- 02/2022

Elaine Perliss/Carla - Fear of Flying

- 04/2022

Elaine Perliss/Jane - Improve Willpower

- 04/2022

Elaine Perliss/Joe - Curious About Hypnosis

- 04/2022

Elaine Perliss/Julia - Gaining Control

- 04/2022

Elaine Perliss/Mary - Stop Smoking

- 04/2022

Elaine Perliss/Nataly - Obsessive Compulsive Disorder (OCD)

- 03/2022

Elaine Perliss/Shane - Test Taking Anxiety

- 04/2022

Heart Medicine: Stop Painful Patterns and Find Peace and Freedom

- 12/2022

Hypnosis and the Law of Attraction

- 12/2022

Hypnosis in History

- 11/2021

Integrative Depth Psychology and Psychotherapy: Clinical Application

- 12/2022

Introduction to Positive Psychology

- 12/2022

Introduction to Somatic and Parts Work for Healing Trauma

- 12/2022

Introduction to the Embodied Mind Theory

- 12/2022

John McCarthy/Belinda - Bad Eating Habits

- 04/2022

John Melton/Genevieve - Trypophobia - Fear of Seeing Small Holes - Session 1 of 6

- 04/2022

John Melton/Genevieve - Trypophobia - Fear of Seeing Small Holes - Session 2 of 6

- 04/2022

John Melton/Genevieve - Trypophobia - Fear of Seeing Small Holes - Session 3 of 6

- 04/2022

John Melton/Genevieve - Trypophobia - Fear of Seeing Small Holes - Session 4 of 6

- 04/2022

John Melton/Genevieve - Trypophobia - Fear of Seeing Small Holes - Session 5 of 6

- 04/2022

John Melton/Genevieve - Trypophobia - Fear of Seeing Small Holes - Session 6 of 6

- 04/2022

John Melton/Karen - Fear of Learning to Swim

- 02/2022

John Melton/Logan - Emotions

- 02/2022

John Melton/Todd - Anxiety and Panic Attacks

- 02/2022

Lisa Machenberg/Aaron - Starting a Business

- 04/2022

Lisa Machenberg/Anniko - Stress Management

- 02/2022

Lisa Machenberg/Carissa - School Anxiety, Relationship

- 04/2022

Lisa Machenberg/Carol - Attracting the Right Relationship

- 04/2022

Lisa Machenberg/Diane - Driving Anxiety

- 04/2022

Lisa Machenberg/Harrison - Family Trauma

- 04/2022

Lisa Machenberg/Jay - Creativity and Focus

- 04/2022

Lisa Machenberg/Joey - Sports Performance

- 05/2022

Lisa Machenberg/Katie - Attracting the Right Relationship

- 05/2022

Lisa Machenberg/Lauree - Stop Smoking

- 05/2022

Lisa Machenberg/Mary - Weight Loss and Eating Habits

- 05/2022

Lisa Machenberg/Melanie - Depression and Overeating

- 05/2022

Lisa Machenberg/Nicci - Motivation After Divorce

- 05/2022

Lisa Machenberg/Robert - Hyper Vigilance and Anxiety

- 05/2022

Lisa Machenberg/Wendy - Smoking Cessation

- 05/2022

Lisa Machenberg/Yuki - Cheek Biting Habit

- 05/2022

Marc Gravelle/Chuck - Self-Defeating Attitude

- 05/2022

Marc Gravelle/Eva - Improve Focus, Insomnia

- 05/2022

Marc Gravelle/Ian - Learning Focus and Organization

- 05/2022

Marc Gravelle/Karen - Rebellious with Authority

- 05/2022

Marc Gravelle/Karen - Weight Loss and Career Guidance

- 05/2022

Marc Gravelle/Kenny - Self Confidence

- 05/2022

Marc Gravelle/Laura - Stop Smoking and Driving Anxiety

- 05/2022

Marc Gravelle/Lucretia - Weight Loss and Accepting Success

- 06/2022

Marc Gravelle/Magdalena - Stage and Audition Confidence

- 06/2022

Marc Gravelle/Marc - Focus to Become a Faith Healer

- 06/2022

Marc Gravelle/Maureen - Stop Smoking

- 05/2022

Marc Gravelle/Rachel - Relationship Strategies, Fear of Dogs

- 06/2022

Marc Gravelle/Regina - Fear of Flying

- 06/2022

Marc Gravelle/Richard - Procrastination While Writing

- 06/2022

Marc Gravelle/Tatiana - Self Confidence, Achieving Goals

- 06/2022

Michele Guzy/Barbara - Animal Communication

- 05/2022

Michele Guzy/Diego - Procrastination

- 05/2022

Michele Guzy/Jessica - Motivation for Writing

- 05/2022

Michele Guzy/John - Self-Confidence and Meeting New People

- 05/2022

Michele Guzy/Suzanne - Weight Loss

- 05/2022

Mindfulness-Based Cognitive Therapy (MBCT)

- 12/2022

Tanya Nord/Katie - Foreign Language Difficulties

- 06/2022

Tanya Nord/Laala - Career Focus and Confidence

- 06/2022

Tanya Nord/Melody - Test Anxiety

- 06/2022

Tanya Nord/Vivian - Motivation in Career

- 06/2022

Understanding and Working with Older Patients

- 12/2022
---
Certifications
Certified Hypnotherapist


American Hypnosis Association - 818-758-2700
Certification Number: 011057
Certification Valid To: May 26, 2024
---
Certifications from the American Hypnosis Association
Certified Practitioner of Ericksonian Hypnosis

- 01/2023

Hypnosis and PTSD

- 11/2022

Hypnosis and Smoking Cessation

- 03/2022

Trauma Recovery Hypnosis

- 05/2022
---
Other Certifications
Certified by the American Board of Neuro-Linguistic Programming as an NLP Practitioner
Certified as a Timeline Therapist by the Timeline Therapy Association
---
Awards
Honors Graduate - Clinical Hypnotherapy Program


Hypnosis Motivation Institute - 02/22/2023
---
Professional Memberships
American Hypnosis Association


Member Since: 2022
---
Website
Mental Coding Hypnotherapy
https://Mental-Coding.com/
---
Languages Spoken
---
Contact Information
Adam White
Mental Coding
Overland Park, Kansas 66210, United States