Biography for
Benjamin A. Magante III

,

CHt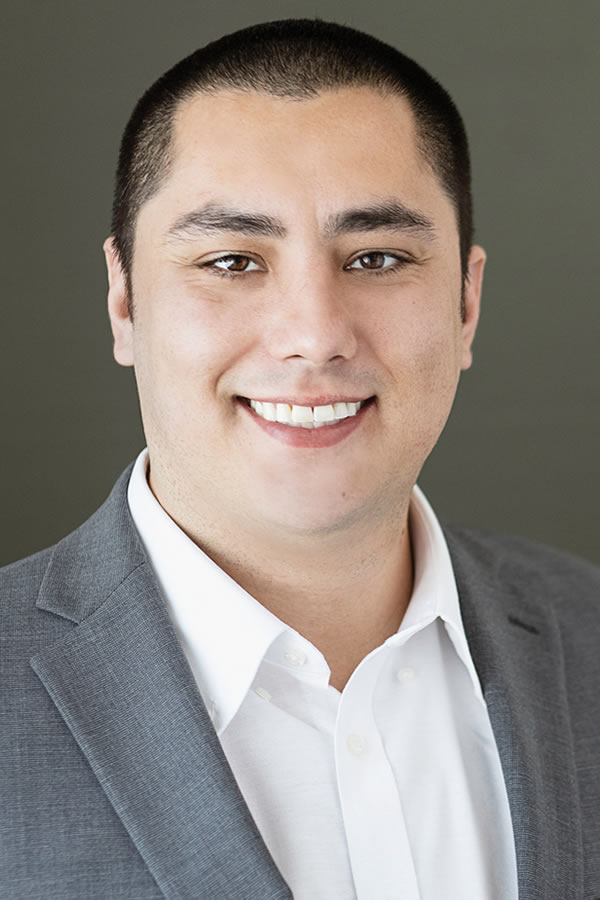 Born in San Diego County, is a member of the La Jolla Band of Luiseno Indians in Pauma Valley, California, and has lived there his whole life. Growing up with a big family, he has really learned how to work and deal with a lot of different personalities of all types and that has really come in handy when training to be a healer.
Witnessing a lot of struggles and being very empathic and intuitive, it has come natural to him to be a healer. At a young age he was very much into holistic health and making sure his family was taking their vitamins and he would be reading and learning about herbs, nutrition, homeopathy, and natural medicine.
He went on to study subjects in the Social and Behavioral Sciences and studied alcohol and other drugs studies at Palomar College to become a Substance Abuse Counselor. He entered the health field as a Pharmacy Technician to help people but then didn't feel like he was helping people the way he wanted to in that position.
Soon after he came across the work of Hypnotherapist Dolores Cannon and became inspired by the healing work and discoveries she embarked upon by exploring human consciousness by using Hypnosis and Past-Life Regression Therapy. So he attended her academy to learn her method called Quantum Healing Hypnosis Technique.
He has also been working with a spiritual teacher and master energy healer to study energy medicine and medical intuition and is a LifeForce Energy Medicine Practitioner. He continues to study advanced esoteric, Shamanic, holistic, energetic, and hands-on healing techniques at One Light Healing Touch, an energy healing mystery school.
After becoming a QHHT Practitioner, he graduated with a Diploma in Clinical Hypnotherapy with Honors at Hypnosis Motivation Institute in Tarzana, California, and became a Certified Hypnotherapist.
Today he helps his clients quit smoking, address stress management and sleep disturbances in a more holistic way with hypnosis so they do not have to become dependent on narcotic prescription medications and to live a more healthy and balanced lifestyle as well as facilitating Past-Life Regression Therapy, Quantum Healing Hypnosis Technique, Beyond Quantum Healing, and general practice.
---
Hypnotherapy Specialties
Addictions
Anxiety
Assist Healing
Change Habits
Chronic Pain
General Practice
Immune System
Improve Health
Pain Management
Past Life Regression
Procrastination
Reach Goals
Relaxation
Resistance
Resistance to Change
Self Hypnosis
Stop Smoking
Stress
Substance Abuse
Weight Loss
---
Experience
I worked in the past as a Pharmacy Technician and assisting all my Pharmacists with medication dispensary. A lot of the medication was for anxiety, sleep problems, etc. Those are the issues I can definitely help to alleviate with hypnosis.
---
Education
Diploma in Clinical Hypnotherapy with Honors




Hypnosis Motivation Institute

- Nationally Accredited College of Hypnotherapy - 818-758-2747
Date Started: 08/18/2020 - Date Graduated: 09/30/2021
Total Hours: 720 - Total Weeks: 52 - Total Years: 1
---
Continuing Education from the American Hypnosis Association
Advanced Advertising and Promotion

- 02/2021

Basic Emotional Freedom Technique

- 07/2021

Body Syndromes

- 09/2020

Build and Enhance your Hypnotherapy Practice with Group Hypnosis

- 09/2020

Business Basics: Tools to Get, Retain and Help More Clients

- 10/2020

Cancer: The Path of Diagnosis to Hypnosis

- 08/2020

Cheryl O'Neil/Justine - Stop Smoking

- 07/2021

Creating a Professional Zoom Room

- 02/2021

Creating Easy and Effortless Hypnosis Workshops

- 10/2020

Doing Time - Rehabilitating the Incarcerated

- 10/2020

Elaine Perliss/Mary - Stop Smoking

- 04/2021

Explode Your Practice with Phone and Skype Sessions

- 07/2021

First Three Hypnosis Sessions

- 09/2020

Helping Hypnotherapy Clients with Driving Anxiety

- 10/2020

Hypnosis and Weight Loss Part 2

- 02/2021

Hypnosis for Managing Chronic Health Conditions

- 02/2021

Hypnosis for Past Life Regression Therapy

- 07/2021

Hypnosis in History

- 11/2019

Hypnotherapy and Rehab: An Inside Look

- 10/2020

Introduction to Positive Psychology

- 08/2021

Intuitive and Energy Healing

- 09/2020

Kappasinian Hypnosis

- 09/2020

Lisa Machenberg/Lauree - Stop Smoking

- 08/2021

Marketing Mastery - The Basics of Building your Practice

- 09/2020

Master the Arm Raising

- 08/2021

Mental Bank Seminar

- 03/2021

NLP: Principles and Strategies of Success

- 10/2020

Rapid and Instant Inductions

- 05/2021

Say What?! Using Radio, TV, Writing and Talks to Build Your Practice

- 10/2020

So you want to write a book?!

- 10/2020

Social Media Marketing from Your Smartphone

- 10/2020

Stress Relief Techniques

- 09/2020

Subtleties of Hypnotherapy

- 01/2021

The Basic Understanding and Principles of NLP

- 10/2020

The Client Drought, A Shift in Perspective Can Shift Your Experience

- 10/2020

The Empty Leash - Hypnosis and the Loss of a Beloved Pet

- 10/2020

The Incredible Power of the Mind/Body Connection

- 08/2020

The Power of Releasing Guilt and Shame

- 04/2021

Therapeutic Creative Journaling

- 10/2020
---
Certifications
Clinical Hypnotherapist


International Board of Coaches and Practitioners - 888-731-8375
Certification Number: 11135
Certification Valid To: Jan 13, 2022

Level 1 QHHT Practitioner


Quantum Healing Hypnosis Academy - 501-302-1497
Certification Number: 8265


Certified LifeForce Energy Healer II


Deborah King Center - 800-790-5785


Medical Intuitive


Deborah King Center - 800-790-5785


Certified BQH Practitioner


Quantum Healers - Beyond Quantum Healing
Certification Number: 2359

---
Certifications from the American Hypnosis Association
Advanced Imagery

- 09/2021

Healing the Inner Child

- 04/2021

Hypnosis and Sports Performance

- 02/2021

Hypnosis and Transgender Clients

- 10/2020

Hypnosis and Weight Loss

- 02/2021

Past-Life Regression Therapist

- 09/2020

Pre and Post Surgery Hypnosis

- 09/2020

Smoking Cessation

- 02/2021

Therapeutic Imagery Facilitator

- 12/2020

Trauma Recovery Hypnosis

- 09/2020
---
Awards
Honors Graduate


Hypnosis Motivation Institute - 09/30/2021
---
Professional Memberships
American Hypnosis Association


Member Since: 2020

International Board of Coaches and Practitioners


Member Since: 2019
---
Website
Benjamin Magante Hypnotherapy
https://www.BenMagante.com/
---
Languages Spoken
---
Contact Information
Benjamin A. Magante III
Benjamin Magante Hypnotherapy
Pauma Valley, California 92061, United States