Biography for
Michelle Babbitt

,

CCHt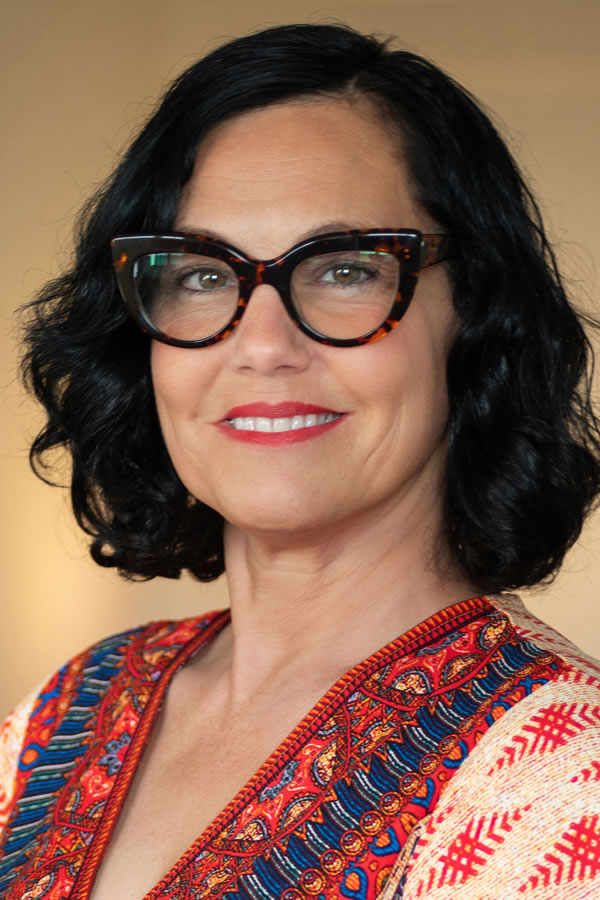 Warm wishes to everyone! My name is Michelle and I've used hypnotherapy to help myself change my mental and physical and emotional programming in order to handle my problems with more ease and grace.
Hypnosis is a completely comfortable and soothing way to relax into a natural state of well being while changing the way your mind controls your life and the things in your life you wish were better.
I've enjoyed my education here at HMI as much as I've enjoyed receiving great information to share and help others with. I'm happy to meet you and show you how much fun it can be to find out what you really want out of life and show you how easily, and effortlessly things can get accomplished.
---
Hypnotherapy Specialties
Abandonment
Anger
Anxiety
Career Success
Chronic Pain
Hypochondria
Immune System
Improve Health
Lack of Direction
Overly Critical
Pain Management
Perfectionism
Rejection
Relaxation
Resistance
Self Blame
Self Forgiveness
Self Image
Social Phobia
Stress
---
Experience
My experience has been centered around learning about how the mind works and about the superhuman powers of the brain. For 25 years I've been studying the connection between mind and body and the true nature of human behavior versus our spiritual nature.
Being chronically challenged with illness since I was nine years old, set me on a path of spirituality to find this holy grail of relief. Great pain has lead me on a journey of discovering the potential inside of us is exponentially more vast than we can imagine, and the possibilities are innumerable.
These learnings coupled together with my education at HMI has brought me a wealth of not just understanding, but knowing. And my own experience has brought me to my life path which is the desire to help others with the same help that was given me. Continuing in HMI's AOS Program for Mind-Body Psychology is helping me fill in gaps for being up to date on the latest neurobiological sciences.
---
Education
Diploma in Clinical Hypnotherapy with Honors




Hypnosis Motivation Institute

- Nationally Accredited College of Hypnotherapy - 818-758-2700
Date Started: 12/15/2020 - Date Graduated: 01/04/2022
Total Hours: 720 - Total Weeks: 52 - Total Years: 1

Associate of Occupational Studies in Mind-Body Psychology with Honors




Hypnosis Motivation Institute

- Nationally Accredited College of Hypnotherapy - 818-758-2700
Date Started: 05/16/2022 - Date Graduated: 05/31/2023
Total Hours: 720 - Total Weeks: 52 - Total Years: 1
---
Continuing Education
Associates of Occupational Studies Degree in Mind-Body Psychology (In Progress)
---
Continuing Education from the American Hypnosis Association
Aging Well: Staying Sharp with Hypnotherapy

- 03/2021

Body Syndromes

- 07/2021

Cheryl O'Neil/Anthony - Grief

- 05/2021

Cheryl O'Neil/Justine - Stop Smoking

- 02/2023

Cheryl O'Neil/Linda - Weight Loss, Mend Broken Heart

- 07/2021

Clearing up Traumas at the Energy Level

- 02/2023

Elaine Perliss/Beverly - Claustrophobia

- 06/2021

Elaine Perliss/Carla - Fear of Flying

- 05/2021

Elaine Perliss/Jane - Improve Willpower

- 05/2021

Elaine Perliss/Joe - Curious About Hypnosis

- 05/2021

Elaine Perliss/Julia - Gaining Control

- 05/2021

Elaine Perliss/Mary - Stop Smoking

- 05/2021

Elaine Perliss/Nataly - Obsessive Compulsive Disorder (OCD)

- 05/2021

Emotional and Physical Sexuality 1

- 12/2020

Ericksonian Hypnosis and Therapeutic Metaphors

- 10/2020

Getting Comfortable with Silence

- 06/2021

Healthy Boundaries

- 02/2023

Hoarding: How It Can Harm, How You Can Help

- 02/2023

How to Release Self-Limiting Beliefs

- 02/2023

Hypnosis and the Law of Attraction

- 12/2020

Hypnosis in History

- 09/2020

Intuitive and Energy Healing

- 07/2021

John Melton/Logan - Emotions

- 06/2021

John Melton/Todd - Anxiety and Panic Attacks

- 05/2021

Kappasinian Hypnosis

- 03/2021

Making Fast and Permanent Change

- 04/2021

Making the Unconscious Conscious

- 02/2023

Master the Arm Raising

- 07/2021

NLP: Principles and Strategies of Success

- 07/2021

Release Technique

- 03/2021

Research Articles Course

- 02/2023

Sacred Breath and the Human Potential

- 07/2021

Subtleties of Hypnotherapy

- 06/2021

Tapping the Subconscious through Conversational Hypnosis

- 03/2021

Teens - Managing Stress in this Fast-Paced Competitive World

- 06/2021

The Decision Factor

- 03/2021

The Eel and the Blowfish: A Graphic Novel of Dreams, Trauma, and Healing

- 02/2023

The Incredible Power of the Mind/Body Connection

- 02/2023

The Power of Releasing Guilt and Shame

- 06/2021

Transcendent Aspects of the Human Experience

- 03/2021

Uplifting Depression - How Hypnotherapy Can Help

- 03/2021
---
Certifications
Certified Clinical Hypnotherapist


American Hypnosis Association - 818-758-2700
Certification Number: 010645
Certification Valid To: May 31, 2024
---
Certifications from the American Hypnosis Association
Certified Practitioner of Neuro-Linguistic Programming

- 08/2021

Hypnosis and Pain Management

- 08/2021

Mental and Emotional Release® Therapy

- 08/2021
---
Awards
Honors Graduate - AOS Degree Program


Hypnosis Motivation Institute - 05/31/2023

Honors Graduate - Clinical Hypnotherapy Program


Hypnosis Motivation Institute - 01/05/2022
---
Professional Memberships
American Hypnosis Association


Member Since: 2021

Hypnotherapists Union Local 472


Member Since: 2022
---
Website
Michelle Babbitt Hypnotherapy
https://MichelleBabbittHypnotherapy.com/
---
Languages Spoken
---
Contact Information
Michelle Babbitt
Michelle Babbitt Hypnotherapy
Topsham, Maine 04086, United States
603-479-0715