Biography for
Leah Walker

,

CHt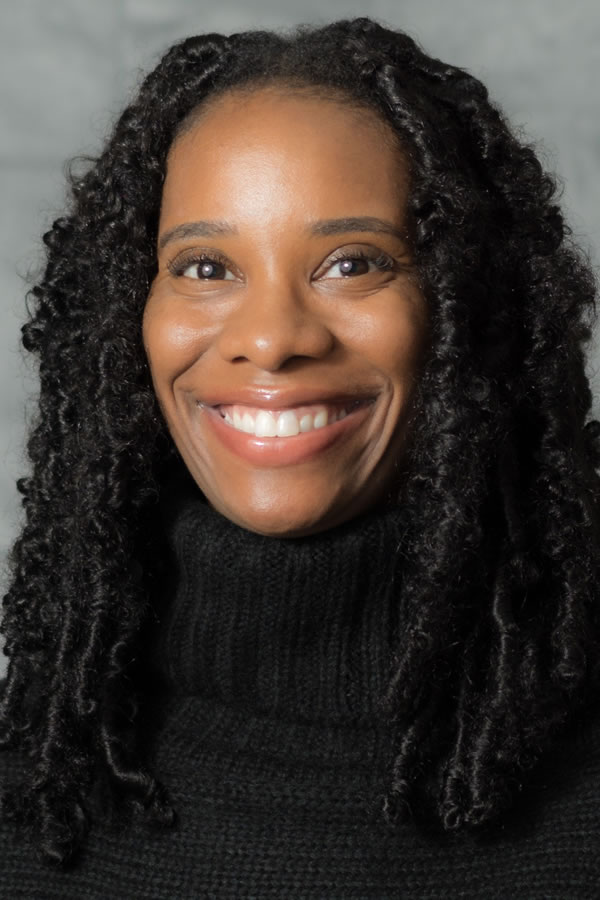 The mind is the gateway to success and mastering all things in this life, if you can imagine something, then you can make it your reality.
I love assisting people in their journey toward being the person that they have always envisioned themselves being, together we make the mind-body connection to success. Success is not an accident, mastering your mind is the first step towards creating the life you desire. The more knowledge you have of self, it creates a super power that you always have access to, it creates freedom to tap into whenever you desire.
As a Reiki Practitioner, I deeply believe in connecting the mind with the body. Hypnotherapy and Reiki are both tools I use to assist my clients in learning more about themselves through the mind and body, it leads to reinforcing and strengthening those connections.
I am passionate about relationships and really promoting self love/worth. Once you improve the relationship you have with yourself, all your other relationships will improve. Which allows us to vibrate higher to be able to manifest (attract) the right people/things in our lives to improve this journey we are experiencing in this lifetime. Master your mind and you master your life.
---
Hypnotherapy Specialties
Anxiety
Creativity
Dreams
Forgiveness
Lack of Ambition
Lack of Initiative
Mistrust
Moodiness
Past Life Regression
Procrastination
Reach Goals
Relationship Enhancement
Self Awareness
Self Confidence
Self Esteem
Self Forgiveness
Self Image
Self Mastery
Skin Problems
---
Experience
I work with my clients to help rebuild themselves after they have experienced bad relationships, if they want to improve their confidence after being in a relationship that was not healthy for their self-worth. I assist my clients in working on the goals that they have set for themselves for their businesses, improving their relationships with money, and themselves daily. I work with my clients to manifest the life they desire.
I really focus on a person fostering the relationship they have with self, really getting to know themselves and their desires in order to create the life that they crave for, a life that makes them want to get out of bed everyday and smile.
Hypnotherapy is about empowerment allowing my clients to reclaim themselves one day at a time, no matter what they have been through, knowing that is it possible to be the change they are looking for and that all the tools are within, we just have to tap in.
---
Education
Reiki Practitioner




MSI Healing Wellness


Date Started: 09/21/2014 - Date Graduated: 11/30/2014


Fashion Design




The Illinois Institute of Art


Date Started: 06/07/2007 - Date Graduated: 05/17/2010


Diploma in Clinical Hypnotherapy with Honors




Hypnosis Motivation Institute

- Nationally Accredited College of Hypnotherapy - 818-758-2747
Date Started: 03/23/2021 - Date Graduated: 04/19/2022
Total Hours: 720 - Total Weeks: 52 - Total Years: 1
---
Continuing Education from the American Hypnosis Association
5 Powerful Ways to Launch, Market, and Grow Your Hypnotherapy Practice

- 03/2022

Advanced Advertising and Promotion

- 07/2021

Aging Well: Staying Sharp with Hypnotherapy

- 02/2022

Body Syndromes

- 04/2021

Build and Enhance your Hypnotherapy Practice with Group Hypnosis

- 04/2022

Cheryl O'Neil/Justine - Stop Smoking

- 01/2022

Cheryl O'Neil/Linda - Weight Loss, Mend Broken Heart

- 12/2021

Clearing up Traumas at the Energy Level

- 02/2022

Clinical Case History Package 1

- 02/2022

Cognitive Behavioral Therapy and Hypnosis

- 01/2022

Creating a Professional Zoom Room

- 06/2021

Crystal Singing Bowls and Hypnosis

- 01/2022

Ericksonian Hypnosis and Therapeutic Metaphors

- 03/2022

Ericksonian Hypnosis and Trance Phenomena

- 03/2022

Explode Your Practice with Phone and Skype Sessions

- 04/2022

First Three Hypnosis Sessions

- 10/2021

Getting Comfortable with Silence

- 01/2022

Healing Developmental Trauma and Adaptation with Hypnosis

- 01/2022

How Forgiveness Impacts Brain Functioning

- 03/2022

Hypnosis for Past Life Regression Therapy

- 06/2021

Hypnosis in History

- 10/2020

Intimate Conversations with Dr. John Kappas

- 02/2022

Intuitive and Energy Healing

- 04/2021

Is it Intuition, or is it NLP?

- 01/2022

Kappasinian Hypnosis

- 08/2021

Lisa Machenberg/Jay - Creativity and Focus

- 12/2021

Lisa Machenberg/Katie - Attracting the Right Relationship

- 12/2021

Lisa Machenberg/Mary - Weight Loss and Eating Habits

- 12/2021

Love, Sex and Intimacy

- 08/2021

Making Fast and Permanent Change

- 05/2021

Marc Gravelle - HMI Book Club

- 03/2022

Master the Arm Raising

- 03/2022

Mindfulness and Hypnotherapy

- 04/2022

NLP: Principles and Strategies of Success

- 04/2022

Sacred Breath and the Human Potential

- 01/2022

Sigil Magic Imagery - Draw your Way to Success

- 12/2021

Spiritual Tarot: Hypnotic Applications for the Archetypes of Tarot

- 01/2022

Subtleties of Hypnotherapy

- 08/2021

Super Power Style: Dressing with Intention

- 01/2022

Superbrain Yoga and Pranic Healing

- 03/2022

Tapping the Subconscious through Conversational Hypnosis

- 03/2022

The Client Drought, A Shift in Perspective Can Shift Your Experience

- 01/2022

The Decision Factor

- 01/2022

The Enneagram as the Gateway to Hypnotic Trance

- 01/2022

The Power of Releasing Guilt and Shame

- 08/2021

Understanding the Big Book of Alcoholics Anonymous

- 03/2022

Wisdom of the Body-Mind in Hypnotherapy

- 01/2022
---
Certifications
Certified Hypnotherapist


American Hypnosis Association - 818-758-2700
Certification Number: 010725
Certification Valid To: Aug 13, 2024
---
Certifications from the American Hypnosis Association
Hypnosis and Seniors

- 01/2022

Hypnosis for the Caregiver

- 01/2022

Past-Life Regression Therapy

- 01/2022
---
Awards
Honors Graduate - Clinical Hypnotherapy Program


Hypnosis Motivation Institute - 04/20/2022
---
Professional Memberships
American Hypnosis Association


Member Since: 2021
---
Languages Spoken
---
Contact Information
Leah Walker
L. Walker Hypnotherapy
Chicago, Illinois 60620, United States
312-487-2171