Biography for
Roya Tebby

,

CHt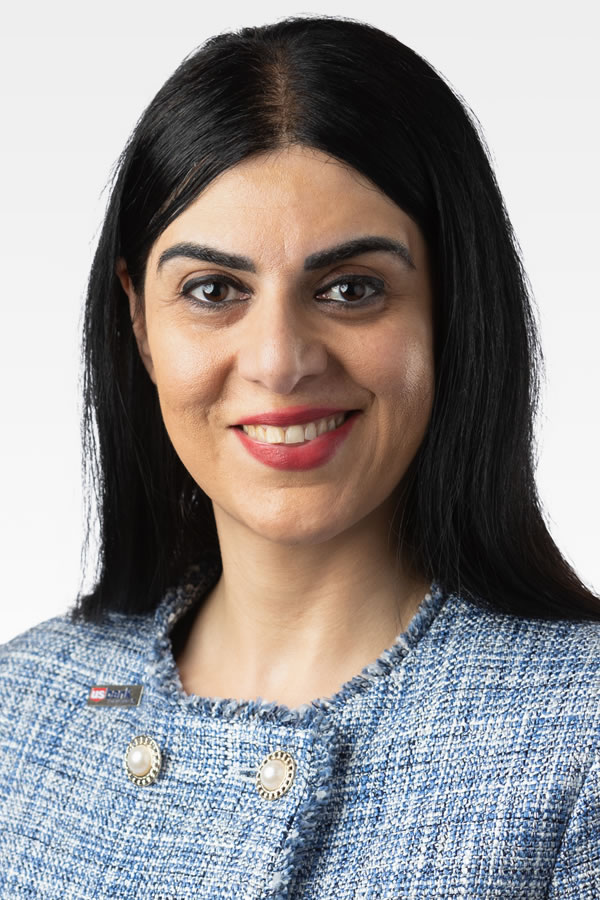 My name is Roya, and I am a Certified Hypnotherapist dedicated to helping my clients reach their full potential and create lasting positive change in their lives.
I specialize in helping clients gain insight into the root causes of their challenges and develop new perspectives and behaviors to create lasting change. I use a combination of techniques to help people discover their authentic selves and create positive changes in their lives.
I believe in the power of the mind and the ability to transform one's life through dedicated practice and intention. I am passionate about helping people to be the best versions of themselves and to find balance and purpose in their lives.
---
Hypnotherapy Specialties
Abandonment
Addictions
Anesthesia
Anxiety
Assertiveness
Career Success
Change Habits
Dreams
Fears
Immune System
Insomnia
Pain Management
Past Life Regression
Phobias
Public Speaking
Self Confidence
Self Criticism
Self Esteem
Stop Smoking
Weight Loss
---
Experience
I have had the opportunity to help my clients achieve their goals. I have worked with people to help them overcome fears and phobias, reduce stress and anxiety, and improve their self-confidence and self-esteem.
I have also helped clients to change their thought patterns, improve their relationships, and work through difficult life transitions. My work has been varied and rewarding, and it has been a pleasure to witness the positive changes that have been made in my clients' lives.
---
Education
Diploma in Clinical Hypnotherapy with Honors




Hypnosis Motivation Institute

- Nationally Accredited College of Hypnotherapy - 818-758-2747
Date Started: 12/14/2021 - Date Graduated: 02/16/2023
Total Hours: 720 - Total Weeks: 52 - Total Years: 1
---
Continuing Education from the American Hypnosis Association
5 Powerful Ways to Launch, Market, and Grow Your Hypnotherapy Practice

- 02/2022

A Primer on Transpersonal Psychology

- 02/2023

Advanced Advertising and Promotion

- 05/2022

Advanced Emotional Freedom Technique

- 07/2022

Aging Well: Staying Sharp with Hypnotherapy

- 02/2022

Basic Emotional Freedom Technique

- 07/2022

Body Syndromes

- 12/2021

Body/Mind Imaging - Creating Powerful, Personal Presence

- 01/2022

Build and Enhance your Hypnotherapy Practice with Group Hypnosis

- 02/2022

Business Basics: Tools to Get, Retain and Help More Clients

- 02/2022

Cancer: The Path of Diagnosis to Hypnosis

- 02/2022

Cheryl O'Neil/Anthony - Grief

- 05/2022

Cheryl O'Neil/April - Confidence for Auditions

- 02/2022

Cheryl O'Neil/Justine - Stop Smoking

- 06/2022

Cheryl O'Neil/Linda - Weight Loss, Mend Broken Heart

- 01/2022

Cheryl O'Neil/Patrick - Motivation for Writing Novel

- 06/2022

Clearing up Traumas at the Energy Level

- 12/2021

Clinical Case History Package 1

- 03/2022

Cognitive Behavioral Therapy and Hypnosis

- 01/2022

Conversations with Ghosts and Gods: Imaginal Dialogue in Therapy

- 10/2022

Create a Professional Zoom Group Experience

- 08/2022

Creating a Professional Zoom Room

- 02/2022

Creating Easy and Effortless Hypnosis Workshops

- 02/2022

Crystal Singing Bowls and Hypnosis

- 02/2022

Doing Time - Rehabilitating the Incarcerated

- 02/2022

Elaine Perliss/Beverly - Claustrophobia

- 06/2022

Elaine Perliss/Carla - Fear of Flying

- 06/2022

Elaine Perliss/Jane - Improve Willpower

- 06/2022

Elaine Perliss/Joe - Curious About Hypnosis

- 05/2022

Elaine Perliss/Julia - Gaining Control

- 06/2022

Elaine Perliss/Mary - Stop Smoking

- 06/2022

Elaine Perliss/Nataly - Obsessive Compulsive Disorder (OCD)

- 05/2022

Elaine Perliss/Shane - Test Taking Anxiety

- 06/2022

Embracing Your Shadow Self

- 01/2022

Emergency Hypnosis

- 01/2023

Emotional and Physical Sexuality 1

- 02/2022

Emotional Resiliency and the Actor

- 02/2022

Ericksonian Hypnosis and Therapeutic Metaphors

- 01/2022

Ericksonian Hypnosis and Trance Phenomena

- 01/2022

Ethics and Boundaries for California Therapists

- 02/2022

Explode Your Practice with Phone and Skype Sessions

- 05/2022

Extreme Self Care: Feed Your True Needs, Say Goodbye to Cravings

- 02/2023

First Three Hypnosis Sessions

- 05/2022

Getting Comfortable with Silence

- 01/2022

Hacking Happiness Hormones

- 05/2022

Healing Developmental Trauma and Adaptation with Hypnosis

- 02/2022

Healthy Boundaries

- 01/2022

Heart Medicine: Stop Painful Patterns and Find Peace and Freedom

- 07/2022

Help Your Clients Overcome Writer's Block

- 02/2022

Helping Hypnotherapy Clients with Driving Anxiety

- 12/2021

Hoarding: How It Can Harm, How You Can Help

- 08/2023

Holotropic Breathwork: A Teacher's Perspective

- 06/2023

How Forgiveness Impacts Brain Functioning

- 01/2022

How Not to Give into Naysayers

- 12/2021

How to Release Self-Limiting Beliefs

- 08/2023

Hypnosis and Anxiety

- 01/2022

Hypnosis and the Law of Attraction

- 12/2022

Hypnosis for Past Life Regression Therapy

- 12/2021

Hypnosis in History

- 12/2021

Hypnotherapy and Rehab: An Inside Look

- 02/2022

Hypnotic Remedies for Three Productivity Poisons

- 02/2022

Imagery for Life Passages

- 08/2022

Important Dynamics in Creating Successful Relationships

- 12/2021

Integrative Depth Psychology and Psychotherapy: Clinical Application

- 08/2022

Intimate Conversations with Dr. John Kappas

- 03/2022

Introduction to Applied Suicide Intervention Skills Training (ASIST)

- 02/2022

Introduction to Positive Psychology

- 07/2022

Introduction to Professional Podcasting

- 02/2022

Introduction to Somatic and Parts Work for Healing Trauma

- 08/2022

Introduction to the Embodied Mind Theory

- 08/2022

Intuitive and Energy Healing

- 12/2021

Intuitive Healing and Development - Level One

- 11/2022

Intuitive Healing and Development - Level Two

- 01/2023

Is it Intuition, or is it NLP?

- 01/2022

Is Our Soul a Secret Problem Solver?

- 05/2023

John McCarthy/Belinda - Bad Eating Habits

- 06/2022

John Melton/Genevieve - Trypophobia - Fear of Seeing Small Holes - Session 1 of 6

- 07/2022

John Melton/Genevieve - Trypophobia - Fear of Seeing Small Holes - Session 2 of 6

- 07/2022

John Melton/Genevieve - Trypophobia - Fear of Seeing Small Holes - Session 3 of 6

- 07/2022

John Melton/Genevieve - Trypophobia - Fear of Seeing Small Holes - Session 4 of 6

- 07/2022

John Melton/Genevieve - Trypophobia - Fear of Seeing Small Holes - Session 5 of 6

- 07/2022

John Melton/Genevieve - Trypophobia - Fear of Seeing Small Holes - Session 6 of 6

- 07/2022

John Melton/Karen - Fear of Learning to Swim

- 06/2022

John Melton/Logan - Emotions

- 03/2022

John Melton/Todd - Anxiety and Panic Attacks

- 02/2022

jumpSTART 2022 Jamboree!

- 03/2022

jumpSTART 2023!

- 01/2023

Kappasinian Hypnosis

- 12/2021

Lisa Machenberg/Aaron - Starting a Business

- 05/2022

Lisa Machenberg/Anniko - Stress Management

- 05/2022

Lisa Machenberg/Carissa - School Anxiety, Relationship

- 06/2022

Lisa Machenberg/Carol - Attracting the Right Relationship

- 01/2022

Lisa Machenberg/Diane - Driving Anxiety

- 06/2022

Lisa Machenberg/Harrison - Family Trauma

- 05/2022

Lisa Machenberg/Jay - Creativity and Focus

- 06/2022

Lisa Machenberg/Joey - Sports Performance

- 06/2022

Lisa Machenberg/Katie - Attracting the Right Relationship

- 03/2022

Lisa Machenberg/Lauree - Stop Smoking

- 05/2022

Lisa Machenberg/Mary - Weight Loss and Eating Habits

- 05/2022

Lisa Machenberg/Melanie - Depression and Overeating

- 06/2022

Lisa Machenberg/Nicci - Motivation After Divorce

- 06/2022

Lisa Machenberg/Robert - Hyper Vigilance and Anxiety

- 05/2022

Lisa Machenberg/Wendy - Smoking Cessation

- 06/2022

Lisa Machenberg/Yuki - Cheek Biting Habit

- 06/2022

Make Anxiety Your Best Friend

- 02/2022

Make Your Hypnotherapy Material Look Professional

- 02/2022

Making Fast and Permanent Change

- 01/2022

Making the Unconscious Conscious

- 12/2021

Marc Gravelle/Chuck - Self-Defeating Attitude

- 06/2022

Marc Gravelle/Eva - Improve Focus, Insomnia

- 05/2022

Marc Gravelle/Ian - Learning Focus and Organization

- 06/2022

Marc Gravelle/Karen - Rebellious with Authority

- 05/2022

Marc Gravelle/Karen - Weight Loss and Career Guidance

- 05/2022

Marc Gravelle/Kenny - Self Confidence

- 05/2022

Marc Gravelle/Laura - Stop Smoking and Driving Anxiety

- 05/2022

Marc Gravelle/Lucretia - Weight Loss and Accepting Success

- 05/2022

Marc Gravelle/Magdalena - Stage and Audition Confidence

- 05/2022

Marc Gravelle/Marc - Focus to Become a Faith Healer

- 06/2022

Marc Gravelle/Maureen - Stop Smoking

- 06/2022

Marc Gravelle/Rachel - Relationship Strategies, Fear of Dogs

- 05/2022

Marc Gravelle/Regina - Fear of Flying

- 06/2022

Marc Gravelle/Richard - Procrastination While Writing

- 06/2022

Marc Gravelle/Tatiana - Self Confidence, Achieving Goals

- 06/2022

Marketing Mastery - The Basics of Building your Practice

- 02/2022

Master the Arm Raising

- 01/2022

Mental Bank Magic

- 08/2022

Mental Bank Seminar

- 02/2022

Metaphysical Imagery

- 08/2022

Michele Guzy/Barbara - Animal Communication

- 06/2022

Michele Guzy/Diego - Procrastination

- 06/2022

Michele Guzy/Jessica - Motivation for Writing

- 06/2022

Michele Guzy/John - Self-Confidence and Meeting New People

- 06/2022

Michele Guzy/Suzanne - Weight Loss

- 06/2022

Mindfulness and Hypnotherapy

- 12/2021

Mindfulness in Mind-Body Psychology

- 02/2023

Mindfulness, Intention, and Meditation

- 05/2023

Mindfulness-Based Cognitive Therapy (MBCT)

- 08/2022

Mindfulness: From the Perspective of Transpersonal Psychology

- 04/2023

Mythic and Archetypal Imagery

- 08/2022

NLP: Principles and Strategies of Success

- 01/2022

Numerology - The Language of Numbers as a Tool for Success!

- 10/2022

Parts Therapy - A Powerful 4 Step Process to Changing Lives

- 05/2022

Psychedelics and Transpersonal Psychology: An Interview with Dr. Hartelius

- 04/2023

Psychosynthesis: Creative Imagination and the Expansion of Consciousness

- 02/2023

Rapid and Instant Inductions

- 05/2022

Research Articles Course

- 02/2022

Sacred Breath and the Human Potential

- 02/2022

Say What?! Using Radio, TV, Writing and Talks to Build Your Practice

- 02/2022

Shadows, Sabotage and Subconscious Success

- 08/2023

Sigil Magic Imagery - Draw your Way to Success

- 01/2022

So you want to write a book?!

- 02/2022

Social Media Marketing from Your Smartphone

- 02/2022

Spiritual Tarot: Hypnotic Applications for the Archetypes of Tarot

- 01/2022

Spoon Bending - Come to the PK Party!

- 01/2022

Stress Relief Techniques

- 01/2022

Subtleties of Hypnotherapy

- 12/2021

Super Power Style: Dressing with Intention

- 01/2022

Superbrain Yoga and Pranic Healing

- 01/2022

Synesthesia: The Neuroscience of Metaphor

- 04/2023

Taking Positive Psychology to Corporations

- 01/2022

Taming the Critical Inner Voice

- 05/2023

Tanya Nord/Katie - Foreign Language Difficulties

- 06/2022

Tanya Nord/Laala - Career Focus and Confidence

- 06/2022

Tanya Nord/Melody - Test Anxiety

- 06/2022

Tanya Nord/Vivian - Motivation in Career

- 06/2022

Tapping the Subconscious through Conversational Hypnosis

- 01/2022

Teens - Managing Stress in this Fast-Paced Competitive World

- 02/2022

The 12 Steps of AA and Hypnotherapy

- 02/2022

The Art of Positive Thinking

- 08/2023

The Art of Wish-Making

- 10/2022

The Basic Understanding and Principles of NLP

- 01/2022

The Client Drought, A Shift in Perspective Can Shift Your Experience

- 01/2022

The Decision Factor

- 01/2022

The Eel and the Blowfish: A Graphic Novel of Dreams, Trauma, and Healing

- 08/2022

The Empty Leash - Hypnosis and the Loss of a Beloved Pet

- 12/2021

The Enneagram as the Gateway to Hypnotic Trance

- 01/2022

The First and Second Waves of Transpersonal Psychology

- 02/2023

The Gifts of Trauma

- 12/2021

The Incredible Power of the Mind/Body Connection

- 12/2021

The Insider Secret to Generating and Retaining New Clients

- 02/2022

The Power of Colors

- 01/2022

The Power of Releasing Guilt and Shame

- 01/2023

Therapeutic Creative Journaling

- 02/2022

Thirteen Breaths to Freedom

- 03/2023

Transcendent Aspects of the Human Experience

- 12/2021

Transformation: Tools for Changing Behavior

- 01/2022

Truly Mindful Coloring

- 05/2022

Understanding and Working with Older Patients

- 07/2022

Understanding the Big Book of Alcoholics Anonymous

- 05/2022

Uplifting Depression - How Hypnotherapy Can Help

- 02/2022

When the Calling to Help Becomes the Obstacle

- 02/2022

Why Can't Anyone See My Website?

- 02/2022

Why Your Hypnotherapy Website is so Important!

- 02/2023

Wisdom of the Body-Mind in Hypnotherapy

- 12/2021

Working with Children and Children on the Autism Spectrum

- 02/2022
---
Certifications
Certified Hypnotherapist


American Hypnosis Association - 818-758-2700
Certification Number: 011037
Certification Valid To: Mar 30, 2024
---
Certifications from the American Hypnosis Association
Advanced Handwriting Analysis

- 06/2022

Advanced Imagery

- 07/2022

Certified Practitioner Reiki Level One

- 02/2023

Certified Practitioner Reiki Level Two

- 04/2023

Handwriting Analysis

- 05/2022

Healing the Inner Child

- 12/2022

Hypnosis and Grief Recovery

- 01/2023

Hypnosis and Pain Management

- 02/2022

Hypnosis and PTSD

- 01/2023

Hypnosis and Transgender Clients

- 05/2022

Hypnosis and Weight Loss

- 11/2022

Hypnosis for Anxieties and Fears

- 07/2022

Hypnosis for Immune Disorders

- 02/2023

Hypnosis for Insomnia and Sleep Disorders

- 01/2023

Past-Life Regression Therapist

- 07/2022

Past-Life Regression Therapy

- 04/2022

Smoking Cessation

- 04/2023

Therapeutic Imagery Facilitator

- 07/2022

Therapeutic Imagery Master

- 08/2022

Trauma Recovery Hypnosis

- 04/2022
---
Awards
Honors Graduate - Clinical Hypnotherapy Program


Hypnosis Motivation Institute - 02/21/2023

Director's Award


Hypnosis Motivation Institute - 02/15/2023
---
Professional Memberships
American Hypnosis Association


Member Since: 2022
---
Website
Hypnosis by Roya
https://HypnosisByRoya.com/
---
Languages Spoken
---
Contact Information
Roya Tebby
Los Angeles, California 90025, United States
310-909-6538