Biography for
Miyuki Fox

,

CHt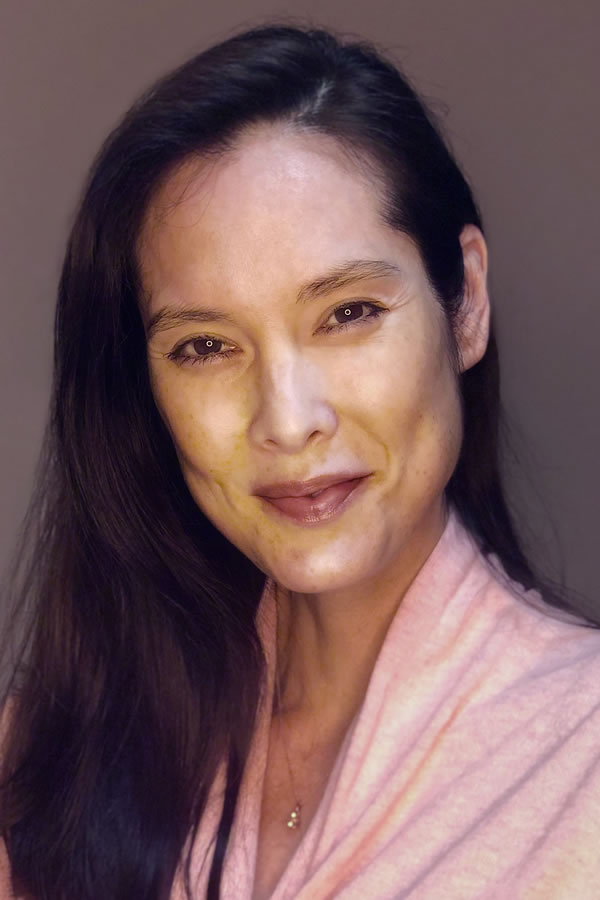 Miyuki has a passion for helping individuals discover and utilize their innate potential. She does this both as a hypnotherapist and as a yoga teacher/therapist. As a hypnotherapist, Miyuki utilizes the power of the subconscious mind and her background in traditional psychology, as well as her experience as a mind-body facilitator and practitioner in assisting her clients in accomplishing their goals.
What we think, we become.
Buddha
Miyuki believes in the power of thoughts, both positive and negative. "Thoughts create emotions which drives behavior and can develop into patterns. These patterns turn into beliefs. That turn into thoughts… and the cycle continues. We learn how to work with these thoughts at a subconscious and conscious level in hypnotherapy so you can create the change you desire. How we go about that is client and goal specific. My job is to effectively communicate with your subconscious, and to help you realize and use the power of your own mind."
Being a mind-body facilitator and practitioner, Miyuki also understands the bidirectional communication between the body and the mind. Knowing that a change in one will affect a change in the other. She believes, knowing when and how to work with both the mind and body is essential. "Emotions are felt experiences that can be stored in the body and the nervous system. Emotions are also energy that wants to be used and transformed. Working with the body first is sometimes necessary before we can work with our minds."
Miyuki runs a virtual practice via Zoom where she is able to see clients worldwide.
---
Hypnotherapy Specialties
Addictions
Anger
Anxiety
Assertiveness
Body Image
Change Habits
Communication
Concentration
Fears
Immune System
Memory
Motivation
Pain Management
Phobias
Rejection
Self Confidence
Sleep Disorders
Stress
Trauma
Weight Loss
---
Education
BA in Psychology




California State University


Date Started: 02/14/2017 - Date Graduated: 05/22/2021


Diploma in Clinical Hypnotherapy with Honors




Hypnosis Motivation Institute

- Nationally Accredited College of Hypnotherapy - 818-758-2747
Date Started: 07/20/2021 - Date Graduated: 08/01/2022
Total Hours: 720 - Total Weeks: 52 - Total Years: 1
---
Continuing Education from the American Hypnosis Association
5 Powerful Ways to Launch, Market, and Grow Your Hypnotherapy Practice

- 10/2021

Body/Mind Imaging - Creating Powerful, Personal Presence

- 09/2021

Build and Enhance your Hypnotherapy Practice with Group Hypnosis

- 10/2021

Cognitive Behavioral Therapy and Hypnosis

- 10/2021

Creating Easy and Effortless Hypnosis Workshops

- 10/2021

Crystal Singing Bowls and Hypnosis

- 09/2021

Elaine Perliss/Nataly - Obsessive Compulsive Disorder (OCD)

- 10/2021

Embracing Your Shadow Self

- 08/2021

Emotional Resiliency and the Actor

- 10/2021

Ericksonian Hypnosis and Therapeutic Metaphors

- 09/2021

Ericksonian Hypnosis and Trance Phenomena

- 10/2021

First Three Hypnosis Sessions

- 10/2021

Healing Developmental Trauma and Adaptation with Hypnosis

- 09/2021

Healthy Boundaries

- 10/2021

How Forgiveness Impacts Brain Functioning

- 10/2021

Hypnosis and Anxiety

- 08/2021

Hypnosis in History

- 07/2021

Hypnotherapy and Rehab: An Inside Look

- 10/2021

Hypnotic Remedies for Three Productivity Poisons

- 10/2021

Introduction to Professional Podcasting

- 08/2021

Is it Intuition, or is it NLP?

- 10/2021

John McCarthy/Belinda - Bad Eating Habits

- 03/2022

John Melton/Logan - Emotions

- 06/2022

John Melton/Todd - Anxiety and Panic Attacks

- 02/2022

Kappasinian Hypnosis

- 10/2021

Michele Guzy/Diego - Procrastination

- 02/2022

Michele Guzy/Jessica - Motivation for Writing

- 02/2022

Michele Guzy/John - Self-Confidence and Meeting New People

- 02/2022

Michele Guzy/Suzanne - Weight Loss

- 10/2021

Mindfulness and Hypnotherapy

- 10/2021

NLP: Principles and Strategies of Success

- 09/2021

Sacred Breath and the Human Potential

- 08/2021

Say What?! Using Radio, TV, Writing and Talks to Build Your Practice

- 11/2021

Stress Relief Techniques

- 08/2021

Subtleties of Hypnotherapy

- 10/2021

Superbrain Yoga and Pranic Healing

- 08/2021

Taking Positive Psychology to Corporations

- 10/2021

Tapping the Subconscious through Conversational Hypnosis

- 10/2021

The 12 Steps of AA and Hypnotherapy

- 10/2021

The Basic Understanding and Principles of NLP

- 09/2021

The Decision Factor

- 10/2021

The Enneagram as the Gateway to Hypnotic Trance

- 10/2021

The Power of Releasing Guilt and Shame

- 08/2021

Transcendent Aspects of the Human Experience

- 08/2021

Transformation: Tools for Changing Behavior

- 09/2021

Wisdom of the Body-Mind in Hypnotherapy

- 08/2021
---
Certifications
Certified Hypnotherapist


American Hypnosis Association - 818-758-2700
Certification Number: 010839
Certification Valid To: Mar 21, 2024

Vedic Yoga Teacher


Dancing Shiva Yoga and Ayurveda


Advanced Yoga Therapy Rx Level 1 and 2


Loyola Marymount University

---
Certifications from the American Hypnosis Association
Hypnosis and Seniors

- 05/2022
---
Awards
Honors Graduate - Clinical Hypnotherapy Program


Hypnosis Motivation Institute - 08/02/2022
---
Professional Memberships
American Hypnosis Association


Member Since: 2022

Hypnotherapists Union Local 472


Member Since: 2022
---
Website
Miyuki Fox Hypnotherapy and Yoga
https://MiyukiFox.com/
---
Languages Spoken
---
Contact Information
Miyuki Fox
Greenville, South Carolina 29615, United States