Biography for
Brittany Reeves

,

CHt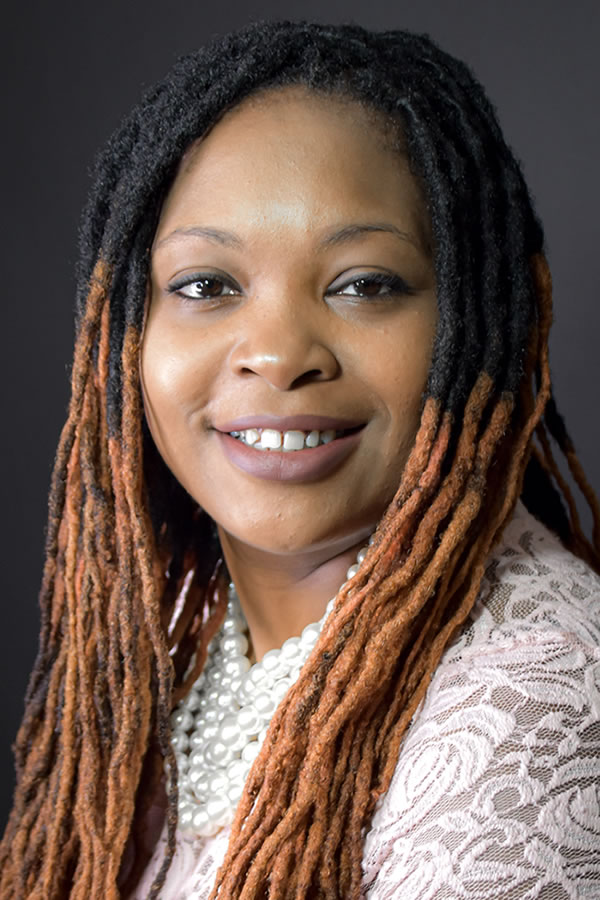 My name is Brittany Reeves and I'm a Certified Hypnotherapist. I studied Clinical Hypnotherapy at the Hypnosis Motivation Institute and graduated with honors. I'm also a Professional Member of the American Hypnosis Association.
I help my clients to recognize subconscious patterns and alter them to create the change that they want by setting and achieving realistic goals. I also help my clients to release stress, anxiety, and other built up feelings and emotions in the body that manifest as physical symptoms.
I chose to become a hypnotherapist because as a wife, mother of 3, full-time employee, and a student I learned first-hand how easy it is to build the habit of constantly living life in survival mode doing the things I'm used to doing instead of what I really wanted to do. Allowing destructive thought patterns and negative self talk to rule how I felt and thought, and therefore the results in life I was getting. Constantly putting out fires. Being ungrounded, scatterbrained, and overall stressed.
Hypnosis has helped me to build better habits, be able to identify thoughts that aren't based on how the world really is, and ultimately be more in control of how I live my life and the results I get! I'm fueled by my passion for learning, growing, and helping others to achieve the growth they want as well. I take an individual approach with each client by learning what they want to accomplish, what they think is stopping them from doing so, and working through it. Think of me as a partner on your journey to self-exploration!
I hope to help each of my clients get to know themselves and understand that long lasting permanent change is possible. It's my mission to help people become the best version of themselves by overcoming limiting beliefs and breaking conditioned patterns.
In my practice I am constantly learning and sharing tools to help others create the results they desire. With hypnotherapy, guided imagery, and one-on-one sessions, I work with each person to help define their ideal life and the actions needed to get there.
I believe that every person on the planet is born with everything they need inside of them to be all they want to be and it's normal to need help along the way. We are all here sharing this human experience to be of aid to one another, to love one another, and to get the most that we can out of life.
---
Education
Diploma in Clinical Hypnotherapy with Honors




Hypnosis Motivation Institute

- Nationally Accredited College of Hypnotherapy - 818-758-2747
Date Started: 03/22/2022 - Date Graduated: 05/02/2023
Total Hours: 720 - Total Weeks: 52 - Total Years: 1
---
Continuing Education from the American Hypnosis Association
5 Powerful Ways to Launch, Market, and Grow Your Hypnotherapy Practice

- 12/2022

Aging Well: Staying Sharp with Hypnotherapy

- 04/2023

Body Syndromes

- 06/2022

Build and Enhance your Hypnotherapy Practice with Group Hypnosis

- 04/2023

Business Basics: Tools to Get, Retain and Help More Clients

- 04/2023

Clearing up Traumas at the Energy Level

- 01/2023

Conversations with Ghosts and Gods: Imaginal Dialogue in Therapy

- 04/2023

Create a Professional Zoom Group Experience

- 04/2023

Crystal Singing Bowls and Hypnosis

- 05/2022

Doing Time - Rehabilitating the Incarcerated

- 04/2023

Elaine Perliss/Mary - Stop Smoking

- 05/2022

Emotional Resiliency and the Actor

- 04/2023

Ericksonian Hypnosis and Therapeutic Metaphors

- 04/2023

Ericksonian Hypnosis and Trance Phenomena

- 04/2023

Ethics and Boundaries for California Therapists

- 04/2023

Extreme Self Care: Feed Your True Needs, Say Goodbye to Cravings

- 04/2023

Getting Comfortable with Silence

- 04/2023

Hacking Happiness Hormones

- 04/2023

Healthy Boundaries

- 01/2023

Heart Medicine: Stop Painful Patterns and Find Peace and Freedom

- 09/2022

Helping Hypnotherapy Clients with Driving Anxiety

- 04/2023

Hypnosis for Past Life Regression Therapy

- 05/2022

Hypnosis in History

- 03/2022

Important Dynamics in Creating Successful Relationships

- 04/2023

Integrative Depth Psychology and Psychotherapy: Clinical Application

- 01/2023

Intimate Conversations with Dr. John Kappas

- 09/2022

Introduction to Applied Suicide Intervention Skills Training (ASIST)

- 04/2023

Introduction to Positive Psychology

- 04/2023

Introduction to Professional Podcasting

- 07/2022

Introduction to the Embodied Mind Theory

- 09/2022

Intuitive and Energy Healing

- 06/2022

Is it Intuition, or is it NLP?

- 09/2022

John Melton/Todd - Anxiety and Panic Attacks

- 08/2022

Love, Sex and Intimacy

- 08/2022

Make Your Hypnotherapy Material Look Professional

- 04/2023

Making Fast and Permanent Change

- 04/2023

Making the Unconscious Conscious

- 04/2023

Mental Bank Magic

- 04/2023

Mindfulness and Hypnotherapy

- 04/2023

Mindfulness in Mind-Body Psychology

- 04/2023

Mindfulness-Based Cognitive Therapy (MBCT)

- 04/2023

NLP: Principles and Strategies of Success

- 09/2022

Numerology - The Language of Numbers as a Tool for Success!

- 04/2023

Parts Therapy - A Powerful 4 Step Process to Changing Lives

- 04/2023

Psychosynthesis: Creative Imagination and the Expansion of Consciousness

- 04/2023

Sacred Breath and the Human Potential

- 04/2023

Sigil Magic Imagery - Draw your Way to Success

- 04/2023

Social Media Marketing from Your Smartphone

- 07/2022

Spiritual Tarot: Hypnotic Applications for the Archetypes of Tarot

- 05/2022

Spoon Bending - Come to the PK Party!

- 05/2022

Stress Relief Techniques

- 04/2023

Subtleties of Hypnotherapy

- 09/2022

Super Power Style: Dressing with Intention

- 04/2023

Superbrain Yoga and Pranic Healing

- 04/2023

Tapping the Subconscious through Conversational Hypnosis

- 04/2023

Teens - Managing Stress in this Fast-Paced Competitive World

- 04/2023

The 12 Steps of AA and Hypnotherapy

- 04/2023

The Art of Wish-Making

- 04/2023

The Basic Understanding and Principles of NLP

- 09/2022

The Decision Factor

- 04/2023

The Eel and the Blowfish: A Graphic Novel of Dreams, Trauma, and Healing

- 04/2023

The Enneagram as the Gateway to Hypnotic Trance

- 04/2023

The Gifts of Trauma

- 04/2023

Transcendent Aspects of the Human Experience

- 04/2023

Transformation: Tools for Changing Behavior

- 01/2023

Truly Mindful Coloring

- 04/2023

Uplifting Depression - How Hypnotherapy Can Help

- 04/2023

When the Calling to Help Becomes the Obstacle

- 04/2023

Why Can't Anyone See My Website?

- 04/2023

Why Your Hypnotherapy Website is so Important!

- 04/2023

Wisdom of the Body-Mind in Hypnotherapy

- 04/2023
---
Certifications
Certified Hypnotherapist


American Hypnosis Association - 818-758-2700
Certification Number: 011125
Certification Valid To: Aug 12, 2024
---
Awards
Honors Graduate - Clinical Hypnotherapy Program


Hypnosis Motivation Institute - 05/04/2023
---
Professional Memberships
American Hypnosis Association


Member Since: 2022
---
Languages Spoken
---
Contact Information
Brittany Reeves
Columbus, Georgia 31907, United States