Biography for
Kyle Kossen

,

CHt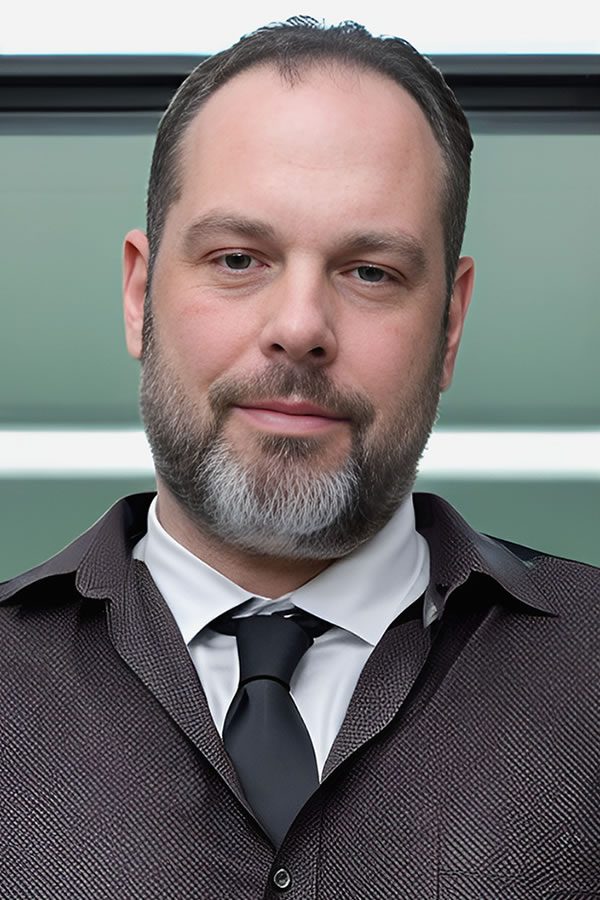 Kyle Kossen is a dedicated Certified Hypnotherapist (CHt) with a passion for helping individuals achieve their personal and professional goals through the power of the subconscious mind. With a deep understanding of the mind-body connection, Kyle utilizes hypnosis and other therapeutic techniques to facilitate positive and lasting change in his clients' lives.
Kyle's journey into the field of hypnotherapy began with his own personal experiences of transformation and growth. After overcoming his own challenges through hypnotherapy, he felt a calling to share this powerful modality with others. He embarked on a rigorous training program at a renowned institution, acquiring in-depth knowledge and practical skills to become a Certified Hypnotherapist.
Drawing from his extensive training and experience, Kyle specializes in various areas, including stress management, anxiety reduction, self-esteem enhancement, habit control, and performance optimization. He believes that everyone has the innate ability to tap into their subconscious mind and create positive changes, and he is committed to guiding his clients on this empowering journey.
Kyle's approach to hypnotherapy is client-centered and personalized. He takes the time to understand each client's unique needs, goals, and challenges, ensuring that the sessions are tailored to their specific requirements. With empathy, compassion, and a non-judgmental attitude, Kyle creates a safe and supportive environment for his clients to explore their inner world and unlock their true potential.
---
Hypnotherapy Specialties
Addictions
Aggression
Anger
Anxiety
Assertiveness
Assist Healing
Change Habits
Dreams
Lack of Ambition
Lack of Enthusiasm
Lack of Initiative
Motivation
Panic Attacks
Performance Anxiety
Responsibility
Self Confidence
Sleep Disorders
Stress
Tinnitus
Worry
---
Experience
Throughout his career, Kyle has helped numerous individuals overcome various obstacles, enabling them to live happier, healthier, and more fulfilling lives. He firmly believes in the transformative power of hypnotherapy and is dedicated to staying up-to-date with the latest advancements in the field. Kyle actively engages in continuous professional development and regularly attends workshops and seminars to expand his knowledge and refine his skills.
Kyle Kossen brings a wealth of experience to his role as a Certified Hypnotherapist, including his involvement in assisting at a youth facility for mental health and addiction recovery. For several years, Kyle dedicated his time and expertise to supporting young individuals in their journey towards healing and recovery. At the facility, he worked closely with adolescents struggling with various mental health challenges, providing them with a safe and nurturing environment. Kyle's empathetic and compassionate approach allowed him to connect with the youth, offering guidance and encouragement as they navigated their path to wellness.
In addition to his work at the youth facility, Kyle Kossen actively volunteered for a youth academy focused on empowering young individuals. As a volunteer, he was involved in organizing workshops and activities that aimed to instill self-confidence, resilience, and personal growth in the participants. Through his engaging and supportive presence, Kyle played a pivotal role in helping the youth academy create a positive and transformative environment. He facilitated group discussions, mentored young individuals, and shared his knowledge and experiences to inspire them to overcome challenges and achieve their goals.
---
Education
Diploma in Clinical Hypnotherapy




Hypnosis Motivation Institute

- Nationally Accredited College of Hypnotherapy - 818-758-2747
Date Started: 03/22/2022 - Date Graduated: 05/25/2023
Total Hours: 720 - Total Weeks: 52 - Total Years: 1
---
Continuing Education from the American Hypnosis Association
Advanced Advertising and Promotion

- 10/2023

Biofeedback 1

- 11/2023

Biofeedback 2

- 11/2023

Body Syndromes

- 05/2022

Cheryl O'Neil/April - Confidence for Auditions

- 06/2022

Cheryl O'Neil/Justine - Stop Smoking

- 01/2023

Cheryl O'Neil/Linda - Weight Loss, Mend Broken Heart

- 06/2022

Creating a Professional Zoom Room

- 11/2022

Hacking Happiness Hormones

- 01/2023

Holotropic Breathwork: A Teacher's Perspective

- 07/2023

Hypnosis in History

- 03/2022

Integrative Depth Psychology and Psychotherapy: Clinical Application

- 12/2022

Introduction to Biofeedback 1 and 2

- 11/2023

Introduction to Positive Psychology

- 12/2022

Introduction to Somatic and Parts Work for Healing Trauma

- 03/2023

Intuitive and Energy Healing

- 07/2022

John Melton/Todd - Anxiety and Panic Attacks

- 12/2022

Kappasinian Hypnosis

- 03/2023

Lisa Machenberg/Nicci - Motivation After Divorce

- 10/2023

Making the Unconscious Conscious

- 10/2023

Master the Arm Raising

- 01/2023

Mindfulness in Mind-Body Psychology

- 04/2023

Mindfulness-Based Cognitive Therapy (MBCT)

- 01/2023

Mindfulness: From the Perspective of Transpersonal Psychology

- 10/2023

NLP: Principles and Strategies of Success

- 10/2023

Psychedelics and Transpersonal Psychology: An Interview with Dr. Hartelius

- 07/2023

Rapid and Instant Inductions

- 06/2022

Subtleties of Hypnotherapy

- 05/2022

Synesthesia: The Neuroscience of Metaphor

- 08/2023

Understanding and Working with Older Patients

- 07/2023
---
Certifications
Certified Hypnotherapist


American Hypnosis Association - 818-758-2700
Certification Number: 011951
Certification Valid To: Nov 15, 2024
---
Certifications from the American Hypnosis Association
Healing the Inner Child

- 05/2022

Hypnosis and ADHD

- 05/2023

Hypnosis and Seniors

- 12/2022

Hypnosis and Tinnitus

- 05/2023

Hypnosis and Weight Loss

- 05/2023

Hypnosis for the Caregiver

- 12/2022

Smoking Cessation

- 05/2023
---
Professional Memberships
American Hypnosis Association


Member Since: 2022
---
Website
NW Hypnotherapy and Healing Arts
https://www.NWMind.com/
---
Languages Spoken
---
Contact Information
Kyle Kossen
NW Hypnotherapy and Healing Arts
Poulsbo, Washington 98370, United States
206-672-9973