Biography for
Renee Leiokamalia Wulzen

,

CHt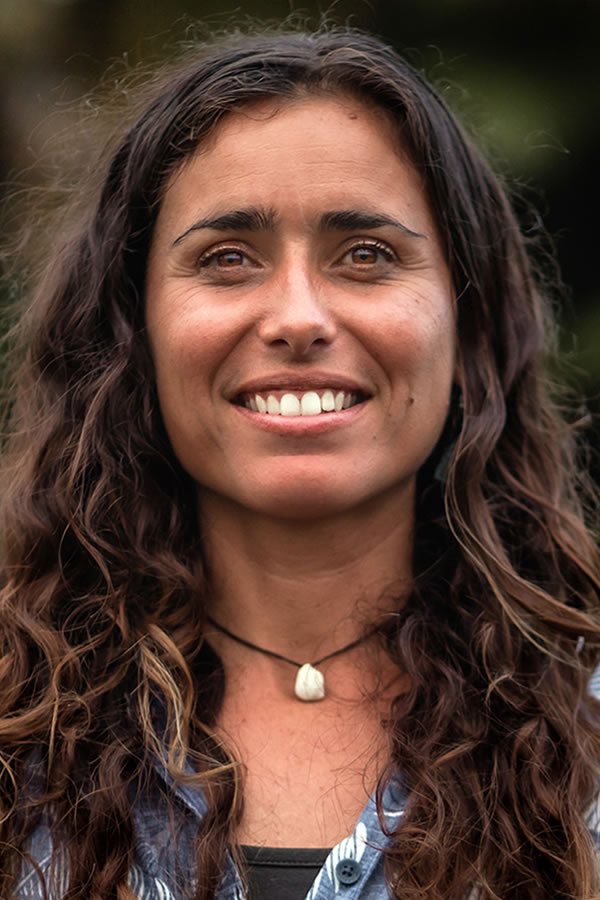 Aloha! The mystical side of life has always guided me forward like a subtle flow of energy that moves and inspires my path. My work is akin to the Shamanic world of wisdom and guidance with the pure intention to guide others towards the discovery of the true self. Beneath the depths of the ego and the endless chatter of the mind, I bring you stillness in a sea of movement.
My life has been a majestic road of such events. I was born and raised near a waterfall in the rainforest off the big island of Hawaii. I grew up surfing spending many hours in the ocean nearly every day with the most amazing view of magical hidden valleys of the most profound beauty. I started to see auras around plants when I was 15, making magical connections with all things, of the living world and beyond. The fire of my inspiration sparks a glow of hope in my heart to help others find their way through life, as well as the connection to all other forms of life.
As a practicing Massage Therapist of 20 years, I am no stranger to the power of intuition. To my surprise and delight, my intuitive gifts are still present during Hypnotherapy, slowing down the brain waves to make that positive change in the subconscious mind. Your healing begins as we soar through the beautiful world of creative imagery as I paint for you a very special place to visit in your minds eye with the detail of my words. It is a joyful practice for me to incorporate the healing elements of nature in my sessions, setting good intentions for your angels, pure beings of the light, or ancestors to be present, for your own personal growth and wellbeing.
---
Hypnotherapy Specialties
Anxiety
Assist Healing
Death or Loss
Fears
Improve Health
Insomnia
Lack of Direction
Pain Management
Past Life Regression
Resistance to Change
Self Awareness
Self Blame
Self Confidence
Self Expression
Self Mastery
Social Phobia
Sports
Stress
Trauma
Worry
---
Experience
I have helped people to find joy in times of loss and sadness.
I have helped women to feel empowered, to move forward with their dreams, anything is possible!
I have helped people find peace and serenity, even with an active mind.
I have helped people with pain and recovery from sports injuries.
I usually help everyone to sleep better and breathe way more!
---
Education
Diploma in Clinical Hypnotherapy




Hypnosis Motivation Institute

- Nationally Accredited College of Hypnotherapy - 818-758-2747
Date Started: 09/21/2021 - Date Graduated: 01/26/2023
Total Hours: 720 - Total Weeks: 52 - Total Years: 1
---
Continuing Education
I completed massage school in 2004. I also took some energy healing classes. Beam was a class I took on muscle testing for health.
---
Continuing Education from the American Hypnosis Association
Aging Well: Staying Sharp with Hypnotherapy

- 10/2022

Body Syndromes

- 12/2022

Body/Mind Imaging - Creating Powerful, Personal Presence

- 01/2023

Build and Enhance your Hypnotherapy Practice with Group Hypnosis

- 01/2023

Business Basics: Tools to Get, Retain and Help More Clients

- 01/2023

Emotional Resiliency and the Actor

- 10/2022

Ericksonian Hypnosis and Therapeutic Metaphors

- 10/2022

Ericksonian Hypnosis and Trance Phenomena

- 01/2023

Getting Comfortable with Silence

- 01/2023

Hacking Happiness Hormones

- 01/2023

How Forgiveness Impacts Brain Functioning

- 01/2023

Hypnosis for Past Life Regression Therapy

- 10/2022

Hypnosis in History

- 09/2021

Important Dynamics in Creating Successful Relationships

- 01/2023

Introduction to Applied Suicide Intervention Skills Training (ASIST)

- 10/2022

Introduction to Professional Podcasting

- 10/2022

Lisa Machenberg/Wendy - Smoking Cessation

- 10/2022

Love, Sex and Intimacy

- 04/2022

Make Your Hypnotherapy Material Look Professional

- 01/2023

Making Fast and Permanent Change

- 01/2023

Making the Unconscious Conscious

- 01/2023

Mindfulness and Hypnotherapy

- 01/2023

Mindfulness-Based Cognitive Therapy (MBCT)

- 10/2022

NLP: Principles and Strategies of Success

- 01/2023

Parts Therapy - A Powerful 4 Step Process to Changing Lives

- 01/2023

Sacred Breath and the Human Potential

- 01/2023

Sigil Magic Imagery - Draw your Way to Success

- 01/2023

Spiritual Tarot: Hypnotic Applications for the Archetypes of Tarot

- 01/2023

Spoon Bending - Come to the PK Party!

- 01/2023

Stress Relief Techniques

- 01/2023

Subtleties of Hypnotherapy

- 11/2022

Super Power Style: Dressing with Intention

- 10/2022

Superbrain Yoga and Pranic Healing

- 01/2023

Tapping the Subconscious through Conversational Hypnosis

- 10/2022

Teens - Managing Stress in this Fast-Paced Competitive World

- 10/2022

The 12 Steps of AA and Hypnotherapy

- 10/2022

The Decision Factor

- 10/2022

The Enneagram as the Gateway to Hypnotic Trance

- 01/2023

The Gifts of Trauma

- 01/2023

Therapeutic Creative Journaling

- 10/2022

Transcendent Aspects of the Human Experience

- 01/2023

Truly Mindful Coloring

- 12/2022

Uplifting Depression - How Hypnotherapy Can Help

- 10/2022

When the Calling to Help Becomes the Obstacle

- 01/2023

Wisdom of the Body-Mind in Hypnotherapy

- 10/2022
---
Certifications
Certified Hypnotherapist


American Hypnosis Association - 818-758-2700
Certification Number: 010915
Certification Valid To: Jun 29, 2024
---
Certifications from the American Hypnosis Association
Hypnosis and Childbirth

- 02/2022

Hypnosis and Sports Performance

- 07/2022

Hypnosis for Insomnia and Sleep Disorders

- 10/2022
---
Professional Memberships
American Hypnosis Association


Member Since: 2022
---
Website
Clear Wave Hypnosis
https://www.ClearWaveHypnosis.com/
---
Languages Spoken
---
Contact Information
Renee Leiokamalia Wulzen
Clear Wave Hypnosis
Kamuela, Hawaii 96743, United States