Biography for
Karen L. Turner

,

CMH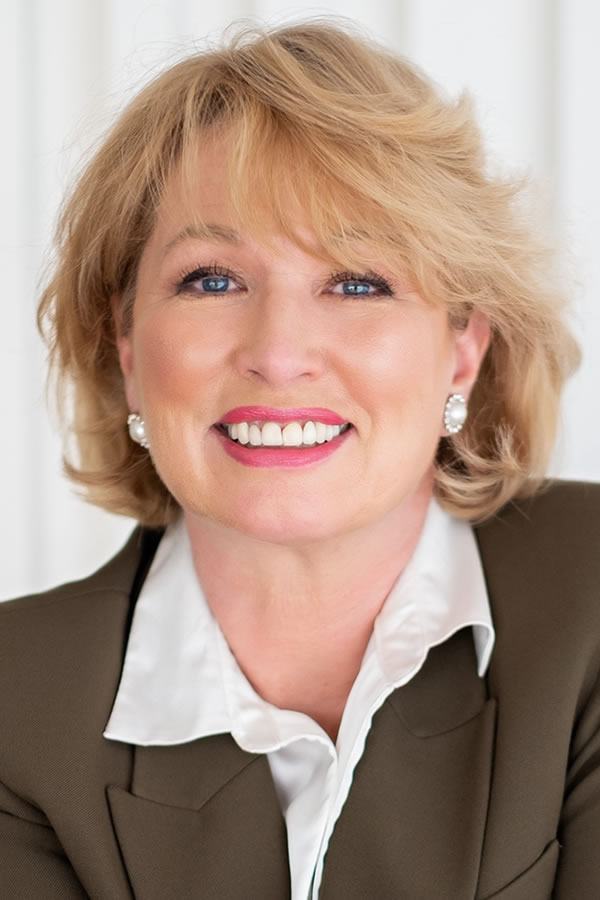 I am Karen Turner, a passionate and dedicated Mindfulness Teacher, Reiki Master, Hypnotherapist, and Master NLP Practitioner.
My journey began in a vibrant blend of cultures, as I was raised in Malta and the UAE until the age of 10. The rich diversity of my upbringing instilled in me a deep curiosity about the world and a genuine appreciation for different perspectives.
During my formative years, I had the privilege of attending a private girls' school in the UK, where I cultivated a strong educational foundation. It was there that my interest in human behavior and understanding the intricacies of the mind began to flourish.
Embarking on my professional career, I found my calling in the field of HR, working in the dynamic industries of hotels, oil, and airlines. It was within these environments that I witnessed the profound impact of employee well-being on individual performance and organizational success. This realization ignited a passion within me to explore holistic approaches to personal growth and well-being.
However, life took an unexpected turn when I experienced the heartbreaking loss of my beloved son in a tragic accident. Grief consumed my world, and I embarked on a deeply personal and transformative healing journey. In my quest for solace and understanding, I turned to holistic practices such as mindfulness, energy healing, and hypnosis. These modalities became my lifeline, helping me navigate the turbulent waters of grief and find a sense of peace and acceptance.
Inspired by the profound transformation I experienced, I dedicated myself to mastering the art of healing and empowerment. I became a Certified Mindfulness Teacher, Reiki Master, and Hypnotherapist, delving into the depths of these modalities to offer support and guidance to others on their own paths of healing and self-discovery.
In my quest to expand my expertise, I immersed myself in the study of Neuro-Linguistic Programming (NLP), a powerful tool that allows individuals to reshape their thoughts, beliefs, and behaviors. Through NLP techniques, I empower individuals to overcome obstacles, gain clarity, and unlock their full potential.
With a blend of HR knowledge, holistic practices, and transformative techniques, I am committed to providing hope, facilitating direction, and helping others reach their true potential. Through workshops, individual sessions, and support for parents of neurodivergent children, I aim to inspire and guide individuals on their personal journeys of growth and self-realization.
As a firm believer in the power of resilience, empathy, and continuous self-improvement, I strive to embody these values in both my personal and professional life. I see each interaction as an opportunity to create a positive impact, encouraging individuals to discover their unique gifts, tap into their inner strength, and live authentically.
While my focus remains on offering personalized guidance, holistic healing, and mindfulness training, I aspire to reach a broader audience. Whether through writing, speaking engagements, or online platforms, I aim to spread messages of hope, resilience, and self-empowerment to individuals worldwide. Beyond my professional endeavors, I nurture a deep love for travel, which allows me to explore diverse cultures and gain profound insights into the human experience. I believe that maintaining a balanced lifestyle is essential for overall well-being, and I find solace in activities such as reading, practicing yoga, and cherishing quality time with loved ones.
In essence, my journey has been one of personal transformation, resilience, and finding purpose through adversity. It is my heartfelt mission to guide others on their own paths of healing, growth, and self-discovery, using the tools and knowledge I have acquired along the way.
---
Hypnotherapy Specialties
Anxiety
Communication
Concentration
Death or Loss
Fears
Insomnia
Lack of Direction
Pain Management
Passive-Aggressive
Phobias
Procrastination
Rejection
Relaxation
Self Confidence
Self Criticism
Self Esteem
Self Mastery
Stop Smoking
Stress
Weight Loss
---
Education
Diploma in Hypnotherapy




Hypnosis Motivation Institute

- Nationally Accredited College of Hypnotherapy - 818-758-2747
Date Started: 02/19/2021 - Date Graduated: 01/16/2022
Total Hours: 300 - Total Weeks: 52 - Total Years: 1

PGDip in HR




Chartered Institute of Personnel and Development


Date Started: 03/15/2021 - Date Graduated: 10/14/2021
Total Years: 1
---
Continuing Education from the American Hypnosis Association
Emotional and Physical Sexuality 1

- 11/2020

First Three Hypnosis Sessions

- 11/2020

Hypno-Diagnostic Tools A

- 06/2021

Hypnosis in History

- 10/2020
---
Certifications
Certified Master Hypnotist


American Hypnosis Association - 818-758-2700
Certification Number: 012148
Certification Valid To: May 12, 2024
---
Certifications from the American Hypnosis Association
Healing the Inner Child

- 12/2020

Past-Life Regression Therapist

- 02/2021
---
Professional Memberships
American Hypnosis Association


Member Since: 2021
---
Website
Karen Turner Wellness
https://www.Karen-Turner.com/
---
Languages Spoken
---
Contact Information
Karen L. Turner
Karen Turner
Dubai, United Arab Emirates

Karen Turner
Bredwardine, Herefordshire HR3 6DD, United Kingdom
07557980519