Biography for
Erika A. Segura Romero

,

CHt

,

MNLP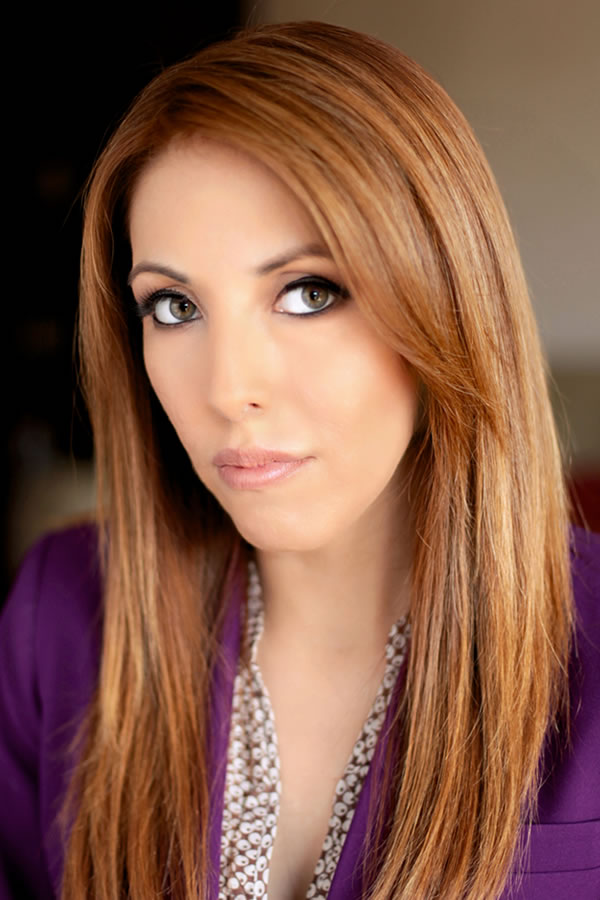 Before becoming a Clinical Hypnotherapist, I dedicated over a decade to the exciting world of the financial industry. Later on, while working through my psychology major, I realized that I could create an impact on people's lives in a short period of time by utilizing Hypnotherapy, and additional highly effective somatic modalities in behavior management, and health ecology.
My entrepreneurial and training background has enabled me to continue a rewarding career of helping individuals correct their mindset, and break through their disruptive limited belief systems. Now, I facilitate heart-centered interdisciplinary strategies to support my client's main objective.
I have directed over 400 sound bath concerts, seminars, workshops, and somatic therapies globally. I have integrated with my partner and team, my experience, expertise, and understanding to assist our clients, students, and professionals.
Did you know that we use about 88% of our unconscious mind compared to 12% of our conscious mind? Or not,… you might just be curious, now! Because science identifies the brain to be the most complex organ in a human body, the information presented is always updating. This observation helps to better understand how we process sensory impressions, store memories, give instructions to the muscles, and plan for our subsequent survival.
Be certain what is achievable in your life is based on your mental conditioning, and your equilibrium in life is based on your health ecology. As we keep advancing our understanding of how the brain operates, keep in mind that the information flowing through our brain's circuits is contingent on our internal and external environment.
If you are reading this, that only means that you are working to up-level your mind-management. The part of you who has enough of the old, and is ready, willing, and capable to implement an effective strategy with an actionable plan. You will soon move forward with your commitments with confidence and certainty.
Stop wasting valuable time and your life! It is time to give rest to the problems weighing you down. Allow yourself to expand on your intelligence as you learn to tap into your inner resources and empowerment, anytime. Discover who you could become as soon as you decide to quickly resolve your inner conflict.
Acknowledge that your systems, sacrifice, time, and efforts are unique to you. Elevate your self-mastery by reclaiming your courage, gain a clear focus, strength, and congruence within your values to build upon your achievements.
Remember, we are all different, and everyone has a personal challenge within their life's systems. (A group of interacting or interrelated entities that form a unified whole; surrounded and influenced by its environment, is described by its boundaries, structure, and purpose and expressed in its functioning.)
Take action sooner than later! Strategize a better process to your methodology, disrupt limitations, let go of the old mental weak resources that are not working anymore, and structure stronger lasting connections within your inner strategies.
Straight away, you will begin to realize how your quality of life can be light, intentional, fun, exciting, and meaningful. I highly recommend spending exclusive time considering the possibilities to thrive in a state of flow and excellence as you recalibrate your mind, body, and inner well-being.
Express your mind, and schedule your personal session with a free consultation today. I will guide you through a step-by-step plan to an achievable outcome that is right for you. Then, simply, relax, distress, and recalibrate! I am looking forward to connecting and working with you.
---
Hypnotherapy Specialties
Anger
Anxiety
Breathing
Career Success
Change Habits
Creativity
General Practice
Improve Sales
Lack of Direction
Panic Attacks
Past Life Regression
Problem Solving
Reach Goals
Resistance to Change
Sadness
Self Defeating Behaviors
Self Expression
Self Mastery
Trauma
Writers Block
---
Experience
Directed 400+ Therapeutic SoundBath Concerts
Award Winner MHA and CalFed
2018 GirlBoss Ralley Los Angeles Talent Performer
2018 HayHouse SD Intuition
2018 VegFest Los Angeles Talent Performer
2018 Gray's Anatomy Episode Appearance 15x17 Amelia Scene 2
2018, 2019 Mental Health LA Awareness Month
2018 Emerging Leaders Academy by L.A. County Sheriff's Department
2018, 2019 Exclusive to Center for Advanced Life Skills
2018, 2019 Exclusive to Bridal Showplace Venues
2018, 2019 Exclusive to Codebreaker Technologies
2019 Tag Gallery
2019 Holocaust Survivors Care Reseda
2019 SoundBath Concert with Earth Wind and Fire at WISDOME Los Angeles
2019 Exclusive to YMCA of Greater Long Beach Early Childhood Education
2019 I Heart Wilmington Wellness Festival | SBCC Thrive LA
2019 LATINAFest Mind Body Soul
2019 Carnegie Hall as First SoundBath Concert Director Performance
2018, 2019, 2020 Amity Foundation Rehab LA
---
Education
Diploma in Clinical Hypnotherapy




Hypnosis Motivation Institute

- Nationally Accredited College of Hypnotherapy - 818-758-2700
Date Started: 12/13/2011 - Date Graduated: 12/13/2012
Total Hours: 720 - Total Weeks: 52 - Total Years: 1
---
Continuing Education from the American Hypnosis Association
Hypnosis in History

- 10/2012

Hypnotherapy for Clients with Cancer

- 07/2013

Rapid Inductions

- 12/2012

Therapeutic Imagery Training - Imagery for Life Passages

- 01/2015

Therapeutic Imagery Training - Metaphysical Imagery

- 01/2015

Therapeutic Imagery Training - Mythic and Archetypal Imagery

- 11/2014

Thirteen Breaths to Freedom

- 09/2014

Thought Form Healing

- 09/2013

Time Line Therapy® Practitioner Training

- 07/2013
---
Certifications
Instructor of Hypnotherapy


American Board of Hypnotherapy - 702-353-5241
Certification Number: H33204

---
Certifications from the American Hypnosis Association
Certified NLP Practitioner

- 02/2015

Hypnosis and Sports Performance

- 10/2012

Reiki Level Two

- 08/2014

Therapeutic Imagery Facilitator

- 09/2013

Therapeutic Imagery Master

- 01/2015

Therapeutic Imagery Training - Advanced Imagery

- 11/2014
---
Other Certifications
Sound-Therapy Facilitator - 2011
SoundBath Concert Trainer - 2018
BreathWork Teacher - 2018
Reiki Master Teacher - April - 2015
Quantum-Touch Facilitator - 2013
Mindfulness Meditation Teacher - 2011
PSYCH-K Facilitator - 2014
Personality Coding Technology Coach - 2020
---
Professional Memberships
American Hypnosis Association


Member Since: 2012

American Board of NLP


Member Since: 2015

Sound Healers Association


Member Since: 2018

American Board of Hypnotherapy


Member Since: 2015
---
Website
Southern California Hypnotherapy
https://www.SouthernCaliforniaHypnotherapy.com/
---
Languages Spoken
---
Contact Information
Erika A. Segura Romero
Southern California Hypnotherapy
Cerritos, California 90703, United States
949-287-3445
The SOUNDBath STUDIO
Bixby Knolls, California 90703, United States