Biography for
Fatime Zehra Bucak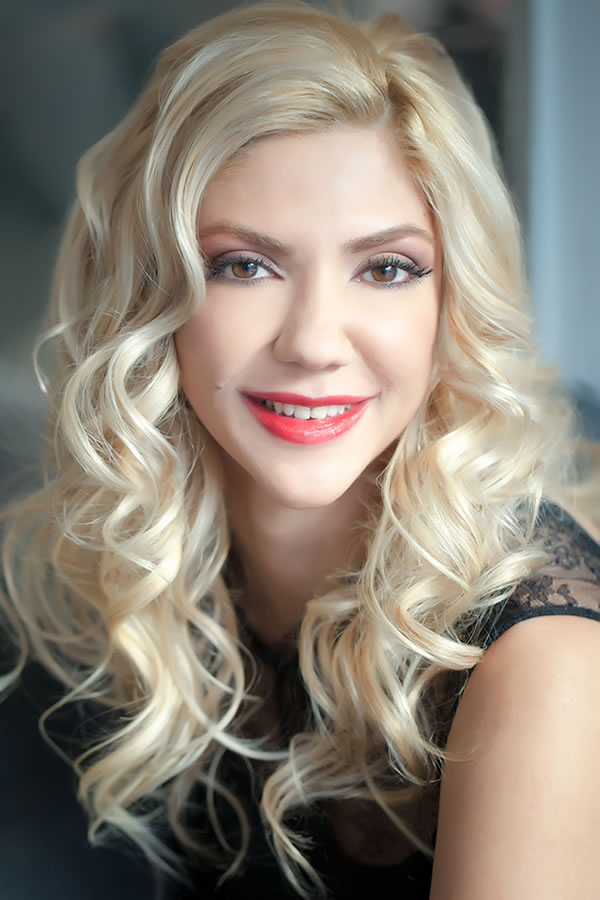 Fatime Zehra Bucak is an Honors Graduate of HMI. She is a licensed NLP Trainer and a licensed NLP Coaching Trainer by Dr. Richard Bandler, co-creator of Neuro-Linguistic Programming. Also, she is trained by Dr. Eric Pearl for Reconnective Healing and Reconnection.
She has a full time private practice in Beverly Hills, California. In addition to her private practice for Hypnotherapy, she does licensed training for NLP, NLP Coaching, Life Coaching, Sales, Changing Beliefs, Relationships, and more.
Her mission is to teach people how to use their brain and mind to have their personal freedom in the life they create and choose to live in.
After completing her own journey and healing, her passion is to help people to have peace of mind, success and happiness in life. She believes that the understanding of how you do what you do is the key for a long lasting change.
Life happens for us. It does not matter what challenge you have or what resources you believe you have, she believes you have everything you need and can overcome any challenges. Even if you do not believe in yourself or lose hope, she believes in you. She never gives up on you. No matter what you want emotionally, physically or spiritually, you can see yourself having what you want with Zehra Bucak, easily.
---
Hypnotherapy Specialties
Anxiety
Body Image
Fears
Immune System
Improve Sales
Insomnia
Motivation
Obsessions
Pain Management
Panic Attacks
Phobias
Public Speaking
Relationship Enhancement
Sleep Disorders
Social Phobia
Stop Smoking
Stress
Trauma
Weight Loss
Worry
---
Education
Diploma in Clinical Hypnotherapy with Honors




Hypnosis Motivation Institute

- Nationally Accredited College of Hypnotherapy - 818-758-2700
Date Started: 01/28/2014 - Date Graduated: 01/28/2015
Total Hours: 720 - Total Weeks: 52 - Total Years: 1
---
Continuing Education from the American Hypnosis Association
ABC's of Success

- 09/2015

Basic Emotional Freedom Technique

- 05/2014

Biofeedback and Hypnosis

- 07/2014

Body Syndromes

- 07/2014

Coping with Loss

- 10/2015

Emergency Hypnosis

- 09/2015

Fears and Anxieties

- 05/2014

First Three Hypnosis Sessions

- 05/2014

Good Evidence and Positive Noticing

- 09/2014

How to Give a Dynamic Hypnosis Speech

- 05/2014

Hypnosis and Nutrition

- 09/2014

Hypnosis and the Law of Attraction

- 11/2014

Hypnosis in History

- 01/2015

HypNutrition® Approach

- 05/2014

Launch Your Practice Using Social Media and Virtual Assistants

- 05/2014

Love, Sex and Intimacy

- 09/2015

Master the Arm Raising

- 09/2015

Personality Profiles

- 05/2014

Rapid Inductions

- 02/2015

Stage Hypnosis Demonstrational Techniques

- 11/2014

Therapeutic Imagery Training - Imagery for Life Passages

- 01/2015

Therapeutic Imagery Training - Metaphysical Imagery

- 01/2015

Therapeutic Imagery Training - Mythic and Archetypal Imagery

- 01/2015

Thirteen Breaths to Freedom

- 09/2014

Using Hypnotic Scripts

- 05/2014

Voice Mastery and Hypnotherapy

- 07/2014
---
Certifications
Licensed Practitioner of Neuro-Linguistic Programming


NLP Seminars Group International
Certification Number: 135454


Licensed Master Practitioner of Neuro-Linguistic Programming


NLP Seminars Group International
Certification Number: 147322


Licensed Trainer of Neuro-Linguistic Programming


NLP Seminars Group International
Certification Number: 147952


Licensed NLP Coaching Trainer


The Society of Neuro-Linguistic Programming
Certification Number: 195457


Strategic NLP and Hypnotic Patterns for Learning


NLP Seminars Group International


Persuasion Engineering


NLP Seminars Group International

---
Certifications from the American Hypnosis Association
Advanced Handwriting Analysis

- 01/2015

Healing the Inner Child

- 09/2015

Healing the Inner Child

- 12/2021

Hypnosis and ADD-ADHD

- 03/2015

Hypnosis and Childbirth

- 06/2016

Hypnosis and Pain Management

- 09/2015

Hypnosis and PTSD

- 09/2014

Hypnosis and Smoking Cessation

- 05/2014

Hypnosis and Sports Performance

- 11/2014

Hypnosis and Weight Loss

- 09/2015

Past Life Regression

- 05/2014

Pre and Post Surgery Hypnosis

- 09/2015

Reiki Level One

- 11/2014

Reiki Level Two

- 09/2014

Therapeutic Imagery Facilitator

- 11/2014

Therapeutic Imagery Master

- 01/2015

Therapeutic Imagery Training - Advanced Imagery

- 01/2015
---
Awards
Honors Graduate


Hypnosis Motivation Institute - 01/28/2015
---
Professional Memberships
American Hypnosis Association


Member Since: 2014

The Society of Neuro-Linguistic Programming


Member Since: 2013
---
Languages Spoken
---
Contact Information
Fatime Zehra Bucak
Los Angeles, California 90036, United States
310-817-0634
The Hypnotic Place
Beverly Hills, California 90210, United States
310-817-0634