Biography for
Geraldine Y. Orozco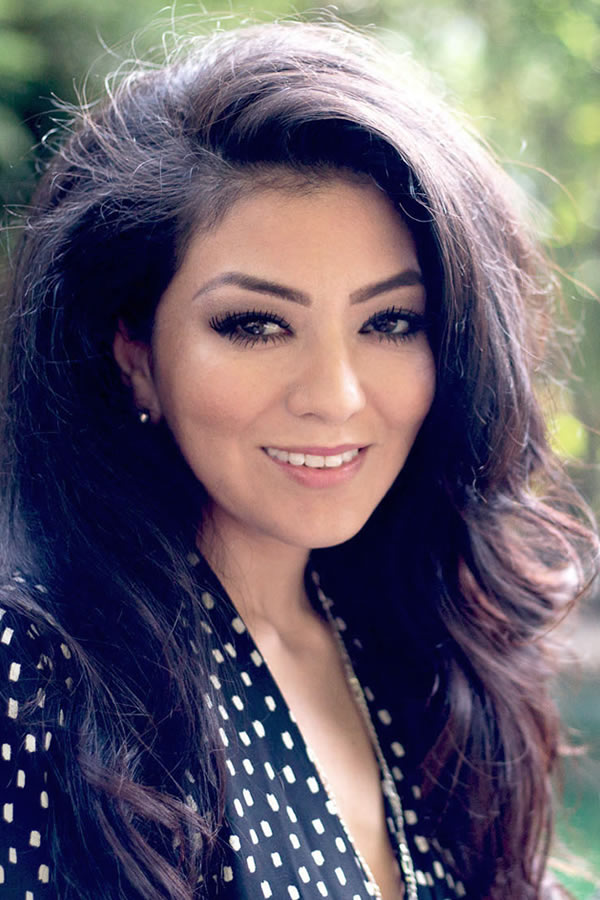 Geraldine Orozco is the Founder of Bay Area Meditation and HireHealing in the San Francisco Bay area, specializing in corporate meditation wellness, mindfulness programs, and social platform.
She has been training meditation and facilitating mindfulness retreats for over 13 years with advanced Certification in Pranic, and Quantum energy healing modalities as well as Medical Qi Gong, Medical energetic intuitive, NLP and EFT.
Geraldine specializes in trauma and reintegration of emotional fragmentation. Somatic and quantum healing through hypnotherapy, past life regression, trauma, PTSD, alters and mind control recovery, existential event recovery, ancestral trauma, cyclical trauma, spiritual disconnect, and depression. Sessions are virtual and international. Bilingual sessions are offered.
---
Hypnotherapy Specialties
Abandonment
Anger
Anxiety
Breathing
Change Habits
Creativity
Fears
Forgiveness
Hopelessness
Immune System
Improve Health
Mistrust
Past Life Regression
Resistance
Self Awareness
Self Esteem
Self Forgiveness
Self Mastery
Shame
Trauma
---
Experience
Geraldine has been teaching corporate and individual meditation as well as facilitating mindfulness retreats for over 13 years with advanced Certification in Pranic healing by Master kokSuiChoi, and Dr. Eric Pearls Quantum energy healing modalities.
In 2008 Geraldine began to study under Dana Duryea at The Foundation for Spiritual Development (FSD) in the San Francisco Bay Area. This journey launched a 10-year in depth deprogramming of limiting beliefs resulting in a profound awakening.
In 2013 Geraldine experienced a life changing interdimensional contact experience which resulted in the activation of physic abilities. To better understand the subtle energy bodies she was encountering, Geraldine studied and became certified as a Qigong Instructor.
Geraldine began to channel through downloads the origins of lineages of consciousness and how they manifest in the multidimensional body, discovering a direct connection between emotions and trauma identifying how they become stored in the tissues, muscles, physical organs, and cells of the body. She created a somatic healing modality called DNA Reprogramming.
In 2018 she experienced a near-death experience in which she became aware of the death process and how Holographic DNA functions as a blueprint for cyclical ancestral and collective trauma.
She is host of The Spiritual You in which she discusses consciousness and fabric of our reality, featured on several dozens international radio and YouTube shows, and has been included in several documentaries and shows regarding interdimensional experiences.
Her primary objective is to assist each soul into gently discovering their highest expression, end suffering, and empowering each human with the tools to live with freewill, cocreating their healthiest and most integrated self.
---
Education
Diploma in Hypnotherapy




Hypnosis Motivation Institute

- Nationally Accredited College of Hypnotherapy - 818-758-2747
Date Started: 08/07/2020 - Date Graduated: 08/10/2021
Total Hours: 300 - Total Weeks: 52 - Total Years: 1
---
Continuing Education
Advanced Quantum Energy Healing Practitioner
Quantum Energy Practitioner
Qigong Level 5 Instructor
Medical Qigong Practitioner
Emotional Freedom Tapping Facilitator
NLP Practitioner
Interior Home Energy Designer
Quantum Feng Shui Healer
---
Continuing Education from the American Hypnosis Association
Hypnosis in History

- 07/2020
---
Professional Memberships
American Hypnosis Association


Member Since: 2021

National Qigong Association


Member Since: 2012

International Pranic Healers Associaltion


Member Since: 2009

Organization for Paranormal Understanding and Support


Member Since: 2019

American Mindfulness Research Association


Member Since: 2016
---
Website
Geraldine Orozco - Bay Area Meditation
https://www.GeraldineOrozco.com/
---
Languages Spoken
English
Portuguese
Spanish
---
Contact Information
Geraldine Y. Orozco
Geraldine Orozco
Union City, California 94587, United States
330-992-9253