Biography for
James Day

,

LMT

,

CHt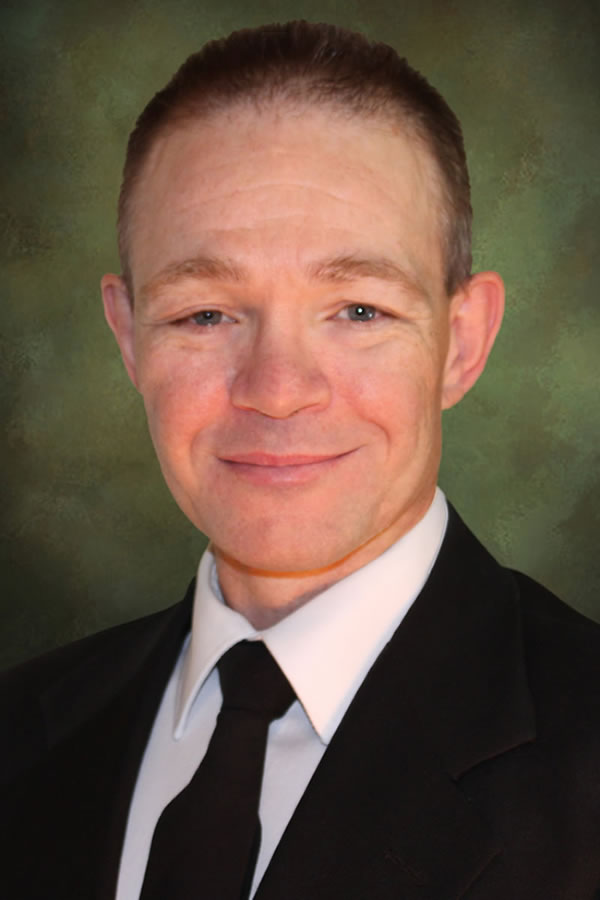 James is an Honors Graduate of the Hypnosis Motivation Institute. He is also the Academy Director and Director of Hypnotherapy for The American Academy of Integrated Therapies, located in Nampa, Idaho, combining multiple holistic disciplines into a C.O.M.P.L.E.T.E. client experience for improvement, development, and self-actualization.
With over 30 years of professional experience in merging art and science into practical applications across a wide-spectrum of personal and business development, James firmly believes in using the power of the human mind as the principle tool in driving physical, spiritual, and financial growth.
Napoleon Hill was right: What the mind of man can conceive and believe, he can achieve!
---
Languages Spoken
---
Hypnotherapy Specialties
Career Success
Improve Health
Reach Goals
Relationship Enhancement
Self Confidence
Self Mastery
Sexual Problems
Sports
Stop Smoking
Weight Loss
---
Experience
2021 to Present: Director of Hypnotherapy, American Academy of Integrated Therapies
2019 to Present: Academy Director, American Academy of Integrated Therapies
1979 to Present: Business Management
2010 to 2015: Financial Advisor, Sales Trainer
2000 to 2014: Military, United States Army
1985 to 2014: Professional Musician
---
Education
Diploma in Clinical Hypnotherapy with Honors




Hypnosis Motivation Institute

- Nationally Accredited College of Hypnotherapy - 818-758-2747
Date Started: 04/28/2020 - Date Graduated: 06/01/2021
Total Hours: 720 - Total Weeks: 52 - Total Years: 1

BA in Education




Northwest Nazarene University

- 877-668-4968
Date Started: 08/25/1992 - Date Graduated: 05/28/1996
Total Hours: 8000 - Total Weeks: 230 - Total Years: 6

Massage Therapy




Milan Institute

- 888-207-9460
Date Started: 08/29/2019 - Date Graduated: 06/04/2020
Total Hours: 740 - Total Weeks: 34 - Total Years: .65

Series 6, 26, 63, 65




FINRA/SEC


Date Started: 06/01/2010 - Date Graduated: 06/01/2013
Total Hours: 500
---
Continuing Education from the American Hypnosis Association
5 Powerful Ways to Launch, Market, and Grow Your Hypnotherapy Practice

- 01/2021

Advanced Advertising and Promotion

- 05/2020

Aging Well: Staying Sharp with Hypnotherapy

- 12/2020

Body Syndromes

- 05/2020

Body/Mind Imaging - Creating Powerful, Personal Presence

- 10/2020

Build and Enhance your Hypnotherapy Practice with Group Hypnosis

- 12/2020

Business Basics: Tools to Get, Retain and Help More Clients

- 12/2020

Cancer: The Path of Diagnosis to Hypnosis

- 12/2020

Clearing up Traumas at the Energy Level

- 10/2020

Clinical Case History Package 1

- 05/2021

Cognitive Behavioral Therapy and Hypnosis

- 01/2021

Creating a Professional Zoom Room

- 02/2021

Creating Easy and Effortless Hypnosis Workshops

- 12/2020

Crystal Singing Bowls and Hypnosis

- 10/2020

Doing Time - Rehabilitating the Incarcerated

- 09/2020

Embracing Your Shadow Self

- 09/2020

Emotional Resiliency and the Actor

- 05/2021

Ericksonian Hypnosis and Therapeutic Metaphors

- 12/2020

Ericksonian Hypnosis and Trance Phenomena

- 12/2020

Ethics and Boundaries for California Therapists

- 12/2020

Explode Your Practice with Phone and Skype Sessions

- 05/2020

Getting Comfortable with Silence

- 12/2020

Healing Developmental Trauma and Adaptation with Hypnosis

- 10/2020

Healthy Boundaries

- 12/2020

Help Your Clients Overcome Writer's Block

- 10/2020

Helping Hypnotherapy Clients with Driving Anxiety

- 12/2020

How Forgiveness Impacts Brain Functioning

- 12/2020

How Not to Give into Naysayers

- 10/2020

Hypnosis and Anxiety

- 12/2020

Hypnosis and Weight Loss Part 2

- 10/2020

Hypnosis in History

- 04/2020

Hypnotherapy and Rehab: An Inside Look

- 10/2020

Hypnotic Remedies for Three Productivity Poisons

- 12/2020

Important Dynamics in Creating Successful Relationships

- 12/2020

Intimate Conversations with Dr. John Kappas

- 12/2020

Introduction to Applied Suicide Intervention Skills Training (ASIST)

- 12/2020

Intuitive and Energy Healing

- 09/2020

Is it Intuition, or is it NLP?

- 12/2020

Kappasinian Hypnosis

- 09/2020

Love, Sex and Intimacy

- 10/2020

Make Anxiety Your Best Friend

- 12/2020

Making Fast and Permanent Change

- 05/2021

Making the Unconscious Conscious

- 12/2020

Marc Gravelle - HMI Book Club

- 05/2021

Marketing Mastery - The Basics of Building your Practice

- 12/2020

Master the Arm Raising

- 07/2020

Mindfulness and Hypnotherapy

- 12/2020

NLP: Principles and Strategies of Success

- 12/2020

Research Articles Course

- 12/2020

Sacred Breath and the Human Potential

- 09/2020

Say What?! Using Radio, TV, Writing and Talks to Build Your Practice

- 12/2020

Sigil Magic Imagery - Draw your Way to Success

- 09/2020

So you want to write a book?!

- 10/2020

Social Media Marketing from Your Smartphone

- 09/2020

Spiritual Tarot: Hypnotic Applications for the Archetypes of Tarot

- 10/2020

Spoon Bending - Come to the PK Party!

- 12/2020

Stress Relief Techniques

- 12/2020

Subtleties of Hypnotherapy

- 01/2021

Super Power Style: Dressing with Intention

- 05/2021

Superbrain Yoga and Pranic Healing

- 09/2020

Taking Positive Psychology to Corporations

- 09/2020

Tapping the Subconscious through Conversational Hypnosis

- 12/2020

Teens - Managing Stress in this Fast-Paced Competitive World

- 09/2020

The 12 Steps of AA and Hypnotherapy

- 05/2020

The Basic Understanding and Principles of NLP

- 12/2020

The Client Drought, A Shift in Perspective Can Shift Your Experience

- 12/2020

The Decision Factor

- 12/2020

The Empty Leash - Hypnosis and the Loss of a Beloved Pet

- 12/2020

The Enneagram as the Gateway to Hypnotic Trance

- 09/2020

The Gifts of Trauma

- 12/2020

The Incredible Power of the Mind/Body Connection

- 10/2020

The Insider Secret to Generating and Retaining New Clients

- 12/2020

The Power of Colors

- 10/2020

The Power of Releasing Guilt and Shame

- 05/2021

Therapeutic Creative Journaling

- 10/2020

Transcendent Aspects of the Human Experience

- 09/2020

Transformation: Tools for Changing Behavior

- 01/2021

Understanding the Big Book of Alcoholics Anonymous

- 09/2020

Uplifting Depression - How Hypnotherapy Can Help

- 12/2020

Working with Children and Children on the Autism Spectrum

- 10/2020
---
Certifications
Certified Hypnotherapist
Hypnotherapists Union Local 742 - 818-659-8687
Certification Number: 56473198
Certification Valid To: Oct 01, 2021
Licensed Massage Therapist
Idaho Board of Massage Therapy - 208-334-3233
Certification Number: MAS-4122
Certification Valid To: Jan 11, 2022
---
Certifications from the American Hypnosis Association
Advanced Handwriting Analysis

- 12/2020

Certified Practitioner of Neuro-Linguistic Programming

- 12/2020

Hypnosis and Sports Performance

- 10/2020

Hypnosis and Transgender Clients

- 09/2020

Hypnosis and Weight Loss

- 10/2020

Hypnosis for Immune Disorders

- 10/2020

Mental and Emotional Release® Therapy

- 12/2020

Smoking Cessation

- 10/2020
---
Awards
Honors Graduate
Hypnosis Motivation Institute - 06/01/2021
---
Professional Memberships
American Hypnosis Association


Member Since: 2020

Hypnotherapists Union Local 472


Member Since: 2021

American Massage Therapy Association (AMTA)


Member Since: 2019

Business Network International (BNI)


Member Since: 2021
---
Website
American Academy of Integrated Therapies
https://AAIntegrated.com/
---
Contact Information
James Day
American Academy of Integrated Therapies
Nampa, Idaho 83687, United States
208-358-9358