Biography for
Jessica Russell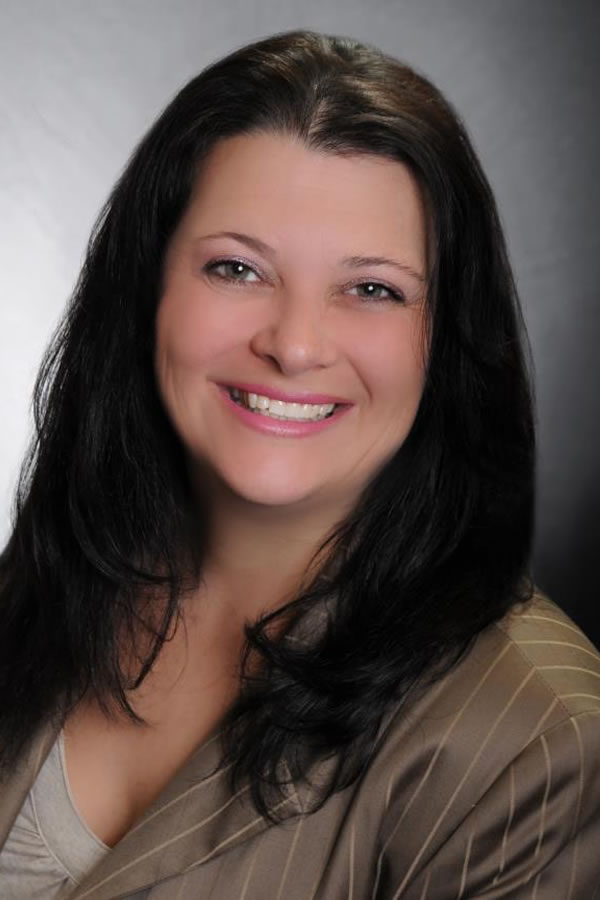 Jessica Dawn Russell, American born, received a majority of her education in England returning to America. She spent most of her life working in the areas of consultancy, coaching and company ownership involving business in America and oversees. She has worked long-term with more men so she relates to all genders and conflicts between both sides in personal and professional conflict.
Jessica has always had people trust and confide in her, she has always been a therapist. She seeks difference in each person and is interested in why one thinks and does and what needs to be achieved to be in a position to let go of the complexities in most individuals' conflict. With the fact people trust and confide in her, through her clients at her 3 locations at "The Hypnotherapy Centers" or (HTC), or her team and corporate training in life, productivity and business coaching through her; "The NLP Association" clients bond and therefore achieve their goal to heal their conflict or learn effortlessly during their time with Jessica.
Jessica is also highly skilled in psychological understanding and modalities yet keeps it real with each client and does not base your conflict as a theory and you as a statistic during your sessions. Her training and hard work as a HMI Achievement Award recipient and Honors Graduate, and provided more hours working with clients then most graduates in clinic offices prior to graduation, is a strong attribute to her dedication and understanding with your passion to resolve your conflict.
Jessica is a Master in Imagery and NLP. Using hypnosis and skills in Neuro-Linguistic Programming (NLP) personally trained by Dr. Matt James. Jessica can offer her clients who struggle in life, career, aging, illness or pain or those who seek a higher level of communication and intuitive skills in professional motivation or guidance, Jessica can turn conflict to a new direction for you. Jessica's life experience accommodates your ability and desire to not only excel in life by correcting negative habits, self-esteem and behaviors conflicts using hypnosis confirms the clients to learn more about themselves which will lead to a more successful outcome and a brighter future which is a huge part of your result.
Jessica's clients at her "The Hypnotherapy Centers" are mainly adults. She has a division for kids and teens which is mainly high level, custom built programs which involves hypnotherapy, life skills building and conflict solving.
The Hypnotherapy Centers was created for the individual with needs to receive higher tier therapy for the conservative client. Many of the clients seek confidentiality and a direct, no drama approach based on honesty and a very interactive session on both sides not just a listener.
The client who has pride and needs compassion while assisting with resolution of stress, depression, trauma, emotional pain, low self esteem, disorders, addiction or in high learned skilled studies in medical and pain hypnosis to name a few. She is a creator of a cancer program to assist family and the cancer client to turn this difficult situation into a change that effects all life in the positive and educated.
Jessica also has trained therapists and other hypnotherapists as well as CEO's, entertainment, sports and media clients, skills in mindfulness to keep professional momentum, endurance or manage both emotional or physical pain. In Jessica's personal life she had experience living with cancer and brain trauma creating mental illness as well as another relative living with MI. Due to this, extended research and education has encouraged Jessica to work with cancer, illness, PTSD, ADD, trauma, addictions (after or with treatment), and change of thought.
Jessica places a strong focus on medical hypnosis and the well-being and happiness/motivation of the client which along with hypnotherapy increases body changes which can change patterns for the positive well-being of the client. The point of hypnotherapy unlike plain talk therapy, is to see short term results which can last and become maintained for the long-term for a overall healthier and happier life. It is about logic with 1000's of years of study, research and proven positive results and your choice to understand with spirituality or without, the "Mind- body connection". How we think affects our actions, our lives and our health. Without understanding or utilizing hypnotherapy for some individuals talking may not be as effective without a place for those unsettled emotions to go other than bringing out the stress and anticipation of the moment back into our subconscious.
Due to Jessica's professional life, she holds strong acumen in business and can accommodate professionals in corporate, legal, medical, entertainment, media and professional sports and management clients. Rapport will be stronger as strong knowledge is held by experience in relation to conflict solving through hypnotic mindfulness (talk-session and hypnosis).
Jessica has a passion to see her school age and teen clients excel in school, turn negative behavior around and overcome growing pains as today's child tends to hold more anxiety as today's normal environment for a child has a extremely high stress and complex lifestyle then previous generations on a daily level. Through Hypnotherapy 4 Kids, a division of Hypnotherapy Centers, each child is given the utmost attention and compassion to overcome their obstacle they face. We use different methods and modalities for each child and make it more emotionally comfortable so your child does not feel awkward or more stressed to be in session.
---
Hypnotherapy Specialties
Addictions
Anxiety
Chronic Pain
Communication
Controlling
Death or Loss
Fertility
Pain Management
Performance Anxiety
Relationship Enhancement
Self Defeating Behaviors
Self Esteem
Sexual Problems
Sports
Stop Smoking
Stress
Tics
Tinnitus
Trauma
---
Experience
My philosophy on working with others is to offer my best. I use personal experience in business, coaching, and as a therapist who keeps it real to resolve your deep rooted or life changing conflicts in which took over and seem unresolvable. So I use my training and intellect in guiding you in what you need to feel complete and on your road to recovery and bring up your level in confidence and living life.
I have positioned myself to be of the finest and have authority. I have a very good reputation so when we have our first session, you will receive respect and compassion but you must be ready to change and perhaps fight your conflict away. You must work with me as I am not a miracle worker and hypnosis is not a fast fix or a fluke therapy so I don't compare myself or work with cookie cutter therapy. Together we can conquer what has torn you down so let's get started!
I have offices in Encino, Tarzana at the HMI Clinic, and in Beverly Hills, California.
---
Education
Diploma in Clinical Hypnotherapy with Honors




Hypnosis Motivation Institute

- Nationally Accredited College of Hypnotherapy - 818-758-2700
Date Started: 07/25/2017 - Date Graduated: 07/25/2018
Total Hours: 720 - Total Weeks: 52 - Total Years: 1

Integrative NLP Practitioners Training Program




Empowerment Partnership - Dr. Matt James - Personal Instruction




BA International Business




The American College of Business - London, England


Total Years: 3
---
Continuing Education
NLP Advanced Training
NLP Supplement Training - Various Topic and Affiliations
Ho'opono'pono - Formal Training with Dr. Matt James - 2018
National Association of Mental Illness - Family to Family Training Certificate - 2015
National Association of Mental Illness - Teachers Training Basics - 2018
Addiction and Mental Health - Dual Diagnosis Consultant Certification
Alcohol and Addictions (Psychology) - Certification
Ericksonian Hypnosis and Psychotherapy - Certification
CBT4Panic - Panic and Anxiety Attacks
C-BIT for TICS and Tourettes (American Tourettes Association of America)
Certified Clinical Trauma Specialist - Individual Training (CCTS-I)
EFT/TFT Tapping Master Practitioner Certification
Professional Counseling for Grief and Bereavement Certification
Healthcare for LGBT Seniors
Sexology - Love and Sex
Intro to NeuroScience
Pain Relief Hypnosis for Acute and Chronic Pain-Certification
Mindfulness and Parenting Certification
Law of Attraction - Master Certification
Raymond Aaron - New York Times Best Selling Author - Personal Training and Coaching - Non-Fiction Book Publishing
Jack Canfield (Chicken Soup for the Soul Publishing Franchise and The Secret) Training - Life Coaching Program
Alex Charfen CDPE - Industry and Entrepreneurship - 2012-2015
Various Functional and Integrative Health Courses (Gut, Brain, Autoimmune, Diets, Nutrition, illness and nutrition, Nutrition and Brain, Health and life, Detoxification, disorders, Dental and Medical based).
Numerous business certificates and training in financial investing, various real estate industry related, international business development, coaching, consulting development, publishing, media and entrepreneurism.
---
Continuing Education from the American Hypnosis Association
Build and Enhance your Hypnotherapy Practice with Group Hypnosis

- 02/2019

Cancer: The Path of Diagnosis to Hypnosis

- 07/2019

Clearing up Traumas at the Energy Level

- 07/2019

Clinical Case History Package 1

- 06/2018

Cognitive Behavioral Therapy and Hypnosis

- 07/2019

Doing Time - Rehabilitating the Incarcerated

- 05/2018

Embracing Your Shadow Self

- 01/2018

Emotional and Physical Sexuality 1

- 01/2019

Healing Developmental Trauma and Adaptation with Hypnosis

- 07/2019

Healthy Boundaries

- 07/2019

Helping Hypnotherapy Clients with Driving Anxiety

- 02/2019

Hoarding: How It Can Harm, How You Can Help

- 07/2019

How Forgiveness Impacts Brain Functioning

- 03/2018

How to Release Self-Limiting Beliefs

- 07/2019

Hypnosis and Anxiety

- 09/2017

Hypnosis and the Law of Attraction

- 12/2017

Hypnosis for Clients with Cancer

- 04/2019

Hypnosis in History

- 07/2017

Hypnotherapy and Rehab: An Inside Look

- 07/2019

Imagery for Life Passages

- 01/2019

Important Dynamics in Creating Successful Relationships

- 05/2018

Intimate Conversations with Dr. John Kappas

- 02/2018

Is it Intuition, or is it NLP?

- 09/2017

Kappasinian Hypnosis

- 06/2018

Master the Arm Raising

- 06/2018

Metaphysical Imagery

- 01/2019

Mindfulness and Hypnotherapy

- 05/2018

Mythic and Archetypal Imagery

- 10/2018

Release Baggage with Mental and Emotional Release (MER)

- 08/2018

Research Articles Course

- 03/2018

Shadows, Sabotage and Subconscious Success

- 07/2019

Stage Hypnosis

- 12/2019

Taking Positive Psychology to Corporations

- 03/2018

The Art of Positive Thinking

- 07/2019

The Client Drought, A Shift in Perspective Can Shift Your Experience

- 09/2017

The Empty Leash - Hypnosis and the Loss of a Beloved Pet

- 07/2019

The Incredible Power of the Mind/Body Connection

- 07/2019

The Power of Colors

- 01/2018

Therapeutic Creative Journaling

- 07/2019

Working with Children and Children on the Autism Spectrum

- 07/2019
---
Certifications from the American Hypnosis Association
Advanced Imagery

- 01/2019

Hypnosis and ADD-ADHD

- 04/2019

Hypnosis and Childbirth

- 01/2020

Hypnosis and Pain Management

- 02/2018

Hypnosis and PTSD

- 07/2018

Hypnosis and Smoking Cessation

- 03/2018

Hypnosis and Sports Performance

- 01/2019

Hypnosis and Tinnitus

- 08/2018

Hypnosis and Transgender Clients

- 05/2020

Hypnosis and Weight Loss

- 01/2019

Pre and Post Surgery Hypnosis

- 05/2020

Therapeutic Imagery Facilitator

- 01/2019

Therapeutic Imagery Master

- 01/2019

Trauma Recovery Hypnosis

- 01/2019
---
Awards
Honors Graduate


Hypnosis Motivation Institute - 07/25/2018

Academic Achievement Award


Hypnosis Motivation Institute - 07/25/2018
---
Professional Memberships
American Hypnosis Association


Member Since: 2017
---
Languages Spoken
---
Contact Information
Jessica Russell
Sherman Oaks, California 91401, United States
310-288-0482