Biography for
Richard Cicetti

,

CHt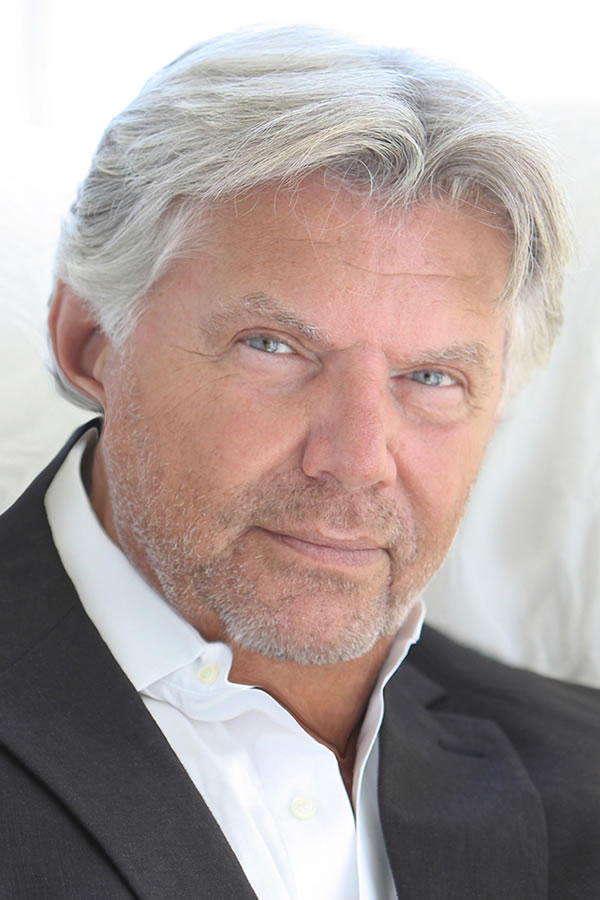 Richard "Rick" Cicetti is a Certified Hypnotherapist having graduated with Honors and is a recipient of the Director's Award from the Nationally Accredited Hypnosis Motivation Institute. Rick specializes in Hypnotherapy and Human Behavior Life Coaching.
Perhaps there are areas in your life where you are experiencing more frustration or displeasure than satisfaction? Maybe you have even sought help with those issues before with little or no satisfaction?
We often hear it said that people use only 7-10% of their brains capacity, and what a shame. I am suggesting that we are always using our whole facility. Ten or so percent is our conscious mind with which you manage your day to day life. However the balance is our subconscious mind which is often left unattended working from beliefs and experiences learned long ago which may or may not be relevant to achieving our desired outcomes today.
Through hypnotherapy we are able to 'coach' the subconscious as well as the conscious mind and thereby helping to bring your entire potential together focusing in a direction that can bring you greater comfort and satisfaction, helping achieve an integration to create "Your Optimum Life".
---
Hypnotherapy Specialties
Attitude Adjustment
Breathing
Career Success
Communication
Death or Loss
Exam Anxiety
General Practice
Improve Sales
Motivation
Overeating
Pain Management
Past Life Regression
Procrastination
Public Speaking
Reach Goals
Relaxation
Self Mastery
Stage Fright
Stop Smoking
Trauma
---
Experience
Rick began his study in human behavior in the mid 1980s under the tutelage of Fred Kalmus of Beechwood International and James Moore of The Wilson Learning Institute/Pecos River Ranch.
In 1993 he began working with Anthony "Tony" Robbins and The Anthony Robbins Companies, where being recognized for his skills quickly rose through the ranks to become the first Platinum Trainer and traveled the world with and on behalf of Anthony Robbins.
In the year 2000 he set out on his own, training presentation skills and quantum dynamic behavior to sales teams across the country for Cisco Systems and executives in Aerospace and Department of Defense Contractors, such as Lockheed Martin, Raytheon, Boeing and The Strategic Command in their proposal management process.
Rick has been an acknowledged top achiever as a Sr. Vice President Financial Wholesaler, coaching financial advisors, brokers and retirement planners on retirement during his 8 years with American Express, RiverSource, Ameriprise and Allianz Financial Services.
Beginning in 1983 as a SAG Actor, Rick co-starred in eleven feature films in addition to soap operas, sitcoms and episodics.
Managed several high profile "power" restaurants in Los Angeles.
Held a position of Sr. Manager with The Los Angeles Olympics Organizing Committee.
Given his multi faceted life experiences he brings much to the table in an ability to understand and facilitate change, helping his clients reach their fullest potential.
---
Education
Diploma in Clinical Hypnotherapy with Honors




Hypnosis Motivation Institute

- Nationally Accredited College of Hypnotherapy - 818-758-2700
Date Started: 07/17/2014 - Date Graduated: 07/17/2015
Total Hours: 720 - Total Weeks: 52 - Total Years: 1
---
Continuing Education
Bachelor of Fine Arts from Brooks Institute of Photography, Film and Fine Art
Kansas State Teachers College
C. W. Post College of Long Island University
---
Continuing Education from the American Hypnosis Association
5 Powerful Ways to Launch, Market, and Grow Your Hypnotherapy Practice

- 08/2016

Chakra Balancing Level One

- 12/2014

Cognitive Behavioral Therapy and Hypnosis

- 02/2016

Empowered Speaking for Success

- 06/2016

Explode Your Practice with Phone and Skype Sessions

- 07/2015

First Three Hypnosis Sessions

- 12/2014

Healing the Child Within

- 06/2015

Healthy Boundaries

- 02/2016

Help Your Clients Overcome Writer's Block

- 08/2016

How to Release Self-Limiting Beliefs

- 04/2016

Hypnosis and the Happiness Habit

- 05/2015

Hypnosis and the Law of Attraction

- 05/2015

Hypnosis in History

- 08/2014

Hypnotherapy for Clients with Cancer

- 05/2015

Introduction to Breathwork

- 05/2015

Power Loss: Reclaiming the Human Spirit

- 12/2014

PsychoNeuroPlasticity and Hypnosis

- 07/2015

Rapid Inductions

- 01/2015

Shadows, Sabotage and Subconscious Success

- 04/2016

Skeleton Key to Ericksonian Hypnotherapy

- 07/2015

Social Media Marketing Made Easy!

- 05/2015

Spiritual Tarot: Hypnotic Applications for the Archetypes of Tarot

- 08/2016

Stage Hypnosis Demonstrational Techniques

- 04/2016

Taking the Fear Out of Networking

- 12/2014

The Art of Positive Thinking

- 04/2016

The Empty Leash - Hypnosis and the Loss of a Beloved Pet

- 02/2016

The Incredible Power of the Mind/Body Connection

- 02/2017

The Insider Secret to Generating and Retaining New Clients

- 02/2017

The Power of Placebo and Nocebo Effects

- 07/2015

Therapeutic Imagery Training - Mythic and Archetypal Imagery

- 10/2015

Using Hypnosis in Dealing with Change

- 06/2016

Working with Children and Children on the Autism Spectrum

- 02/2017

Working with the Ethnic Client

- 12/2014
---
Certifications
Certified Hypnotherapist


American Hypnosis Association - 818-758-2700
Certification Number: 010141
Certification Valid To: Nov 03, 2023
---
Certifications from the American Hypnosis Association
Hypnosis and Sports Performance

- 12/2014

Past Life Regression

- 06/2015

Trauma Recovery Hypnosis

- 03/2015
---
Awards
Honors Graduate - Clinical Hypnotherapy Program


Hypnosis Motivation Institute - 08/05/2015

Director's Award


Hypnosis Motivation Institute - 08/05/2015
---
Professional Memberships
American Hypnosis Association


Member Since: 2014

Hypnotherapists Union Local 472


Member Since: 2014

Screen Actor's Guild


Member Since: 1983
---
Languages Spoken
---
Contact Information
Richard Cicetti
Your Optimum Life
Tarzana, California 90402, United States
424-835-1067
HMI Clinic
Tarzana, California 91356, United States
424-835-1067