Biography for
Robert Barnett

,

PMP

,

MBA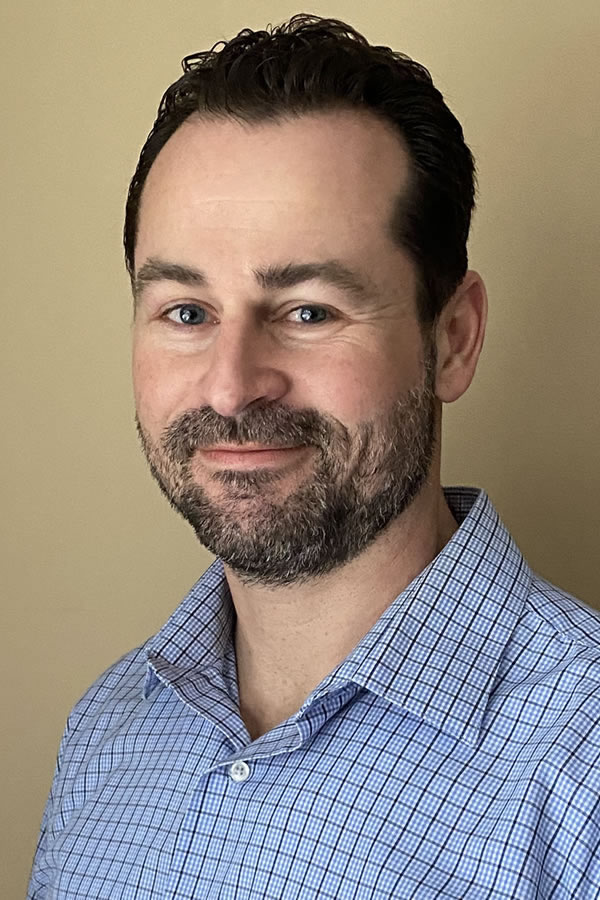 I've been fascinated with the study and practice of hypnosis for over 30 years. Needless to say, my experience is vast in the field. I've always taken a pragmatic approach to hypnotherapy and have leaned toward the scientific side of the "art." For much of my life, it's a tool I've only leveraged personally and with family and friends to help them achieve goals.
Prior to beginning my career as a hypnotherapist, I spent 20 years working in marketing and sales for a broad range of consumer brands… professionally influencing minds with great success in a vastly different sense.
With recent neuroscience confirming my own experiences with the mind's incredible ability to manipulate life's outcomes, I decided it was time to shift careers and share my unique perspective on how hypnotherapy can help people achieve more in virtually any aspect of life.
I've carefully selected areas of specialty that blend my professional and personal life experience and create the perfect recipe to support a clients' growth. As such, I specialize in helping clients improve performance in Athletics, Academics and Professional environments.
My mission is to help people realize greater potential by positioning hypnotherapy as a viable, scientific based approach that should be seriously considered as alternative or complementary support to more traditional approaches.
---
Languages Spoken
---
Hypnotherapy Specialties
Anxiety
Assertiveness
Career Success
Concentration
Exam Anxiety
Insomnia
Motivation
Performance Anxiety
Phobias
Problem Solving
Procrastination
Public Speaking
Reach Goals
Self Esteem
Sleep Disorders
Sports
Stage Fright
Stop Smoking
Study Habits
Tics
---
Experience
My exploration of hypnosis began over 30 years ago as a high school student. Skepticism drove me to study just about every book I could get my hands on in my search for understanding – from Eastern Religion and Clinical Psychology to Stage Hypnosis, but my extensive depth and breadth of experience with hypnosis is what truly sets me apart. As you might guess, my early years with hypnosis were spent exploring its potential in just about every area imaginable.
A good portion of my early experience with hypnosis focused on assisting classmates with academics, sports, musical performances and changing habits. But, the remainder of my efforts were simply focused on hypnosis fun. The result is that if I'm ever asked the question, "With hypnosis, have you ever…?" I can usually reply with multiple examples.
Since my experience with hypnosis itself was already vast, I shifted my focus to the study of neuroscience and the various therapeutic methodologies that attempt to leverage theory to help people improve their lives. The combined output is my unique approach to hypnotherapy, which helps me to consistently achieve efficient, effective results for my clients today.
---
Education
Diploma in Hypnotherapy




Hypnosis Motivation Institute

- Nationally Accredited College of Hypnotherapy - 818-758-2747
Date Started: 02/22/2019 - Date Graduated: 04/03/2019
Total Hours: 300 - Total Weeks: 52 - Total Years: 1

MBA




Jack Welch College of Business and Technology


Date Started: 12/01/1998 - Date Graduated: 06/01/2000


BA




Franklin & Marshall College


Date Started: 09/01/1994 - Date Graduated: 06/01/1998

---
Continuing Education
---
Continuing Education from the American Hypnosis Association
Hypnosis in History

- 02/2019
---
Certifications from the American Hypnosis Association
Hypnosis and ADD-ADHD

- 07/2019

Hypnosis and Sports Performance

- 09/2019

Smoking Cessation

- 09/2019
---
Professional Memberships
American Hypnosis Association


Member Since: 2019
---
Website
High Performance Hypnotherapy
https://www.HighPerformanceHypnotherapy.com/
---
Contact Information
Robert Barnett
High Performance Hypnotherapy
Trumbull, Connecticut 06611, United States
203-816-0015