Biography for
Selena Devora Traytel

,

CHt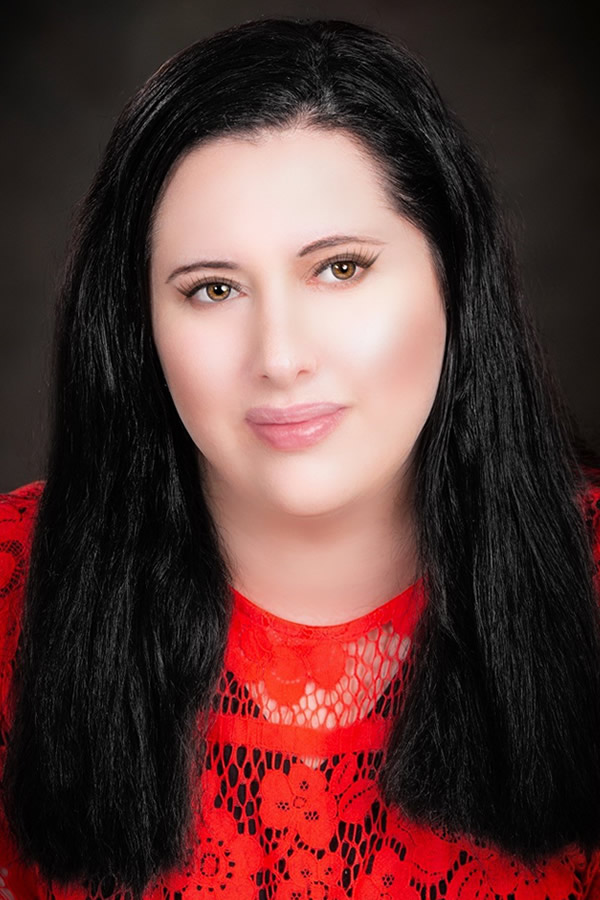 The mind is a very powerful thing, my whole life I have always been interested in helping people. The women in my family, going down from generation to generation, have a beautiful gift of energy healing. This is a beautiful gift that I am very thankful for.
My grandmother who has given me another gift which is Tarot, Lenormand, and Oracle card reading. I have been energy healing and card reading since I was 12 years old. As I have gotten older, I realized this wasn't enough for me, I wanted to create a positive mindset, I wanted to imprint my words of wisdom into the world, to make our world a brighter place.
Hypnosis is something I started looking into, I love to learn and observe. I went back to school for hypnotherapy so I can continue using my gift to help people, to help create happiness in the mind, body and spirit. To my wonderful clients, together we can create a wonderful balance of life.
---
Hypnotherapy Specialties
Anxiety
Career Success
Panic Attacks
Phobias
Self Confidence
Self Esteem
Self Image
Stress
Weight Loss
---
Experience
Selena graduated from the Hypnosis Motivation Institute with honors. She is now working with clients at the HMI Clinic in Tarzana, California. You can also reach her via Zoom, FaceTime, or phone sessions.
Selena has always been curious about how the subconscious mind works during hypnosis. She is observant, skilled at her craft, and always happy to help. Selena can relax your mind, body and spirit.
---
Education
Diploma in Clinical Hypnotherapy with Honors




Hypnosis Motivation Institute

- Nationally Accredited College of Hypnotherapy - 818-758-2700
Date Started: 12/10/2018 - Date Graduated: 01/09/2020
Total Hours: 720 - Total Weeks: 52 - Total Years: 1
---
Continuing Education from the American Hypnosis Association
A Primer on Transpersonal Psychology

- 06/2022

Body Syndromes

- 04/2019

Cheryl O'Neil/Anthony - Grief

- 01/2020

Cheryl O'Neil/April - Confidence for Auditions

- 12/2019

Cheryl O'Neil/Justine - Stop Smoking

- 12/2019

Cheryl O'Neil/Linda - Weight Loss, Mend Broken Heart

- 01/2020

Cheryl O'Neil/Patrick - Motivation for Writing Novel

- 01/2020

Coping with Loss

- 10/2019

Elaine Perliss/Beverly - Claustrophobia

- 05/2022

Elaine Perliss/Jane - Improve Willpower

- 01/2020

Elaine Perliss/Julia - Gaining Control

- 06/2022

Elaine Perliss/Nataly - Obsessive Compulsive Disorder (OCD)

- 01/2020

Elaine Perliss/Shane - Test Taking Anxiety

- 01/2020

Emergency Hypnosis

- 01/2022

Ethics and Boundaries for California Therapists

- 04/2019

Holotropic Breathwork: A Teacher's Perspective

- 06/2022

Hypnosis for Past Life Regression Therapy

- 02/2022

Hypnosis in History

- 12/2018

Integrative Depth Psychology and Psychotherapy: Clinical Application

- 09/2021

Introduction to Applied Suicide Intervention Skills Training (ASIST)

- 03/2022

Introduction to Positive Psychology

- 08/2021

Introduction to Professional Podcasting

- 03/2022

Introduction to Somatic and Parts Work for Healing Trauma

- 08/2021

Intuitive and Energy Healing

- 06/2022

John Melton/Karen - Fear of Learning to Swim

- 01/2020

John Melton/Todd - Anxiety and Panic Attacks

- 01/2020

Lisa Machenberg/Aaron - Starting a Business

- 02/2022

Lisa Machenberg/Anniko - Stress Management

- 06/2022

Lisa Machenberg/Diane - Driving Anxiety

- 01/2020

Lisa Machenberg/Harrison - Family Trauma

- 01/2022

Lisa Machenberg/Jay - Creativity and Focus

- 01/2020

Lisa Machenberg/Lauree - Stop Smoking

- 01/2022

Lisa Machenberg/Melanie - Depression and Overeating

- 02/2022

Making Fast and Permanent Change

- 05/2022

Marc Gravelle/Eva - Improve Focus, Insomnia

- 02/2022

Marc Gravelle/Karen - Rebellious with Authority

- 02/2022

Marc Gravelle/Kenny - Self Confidence

- 02/2022

Michele Guzy/Barbara - Animal Communication

- 06/2022

Michele Guzy/Diego - Procrastination

- 01/2020

Michele Guzy/Suzanne - Weight Loss

- 06/2022

Mindfulness and Hypnotherapy

- 06/2022

Mindfulness-Based Cognitive Therapy (MBCT)

- 01/2022

Mindfulness: From the Perspective of Transpersonal Psychology

- 07/2022

NLP: Principles and Strategies of Success

- 04/2019

Psychedelics and Transpersonal Psychology: An Interview with Dr. Hartelius

- 07/2022

Research Articles Course

- 09/2019

Subtleties of Hypnotherapy

- 06/2022

Synesthesia: The Neuroscience of Metaphor

- 06/2022

Tanya Nord/Katie - Foreign Language Difficulties

- 01/2020

Tanya Nord/Laala - Career Focus and Confidence

- 01/2020

Tanya Nord/Melody - Test Anxiety

- 01/2020

The 12 Steps of AA and Hypnotherapy

- 05/2022

The Gifts of Trauma

- 04/2019

The Power of Releasing Guilt and Shame

- 05/2019

Thirteen Breaths to Freedom

- 06/2022

Transcendent Aspects of the Human Experience

- 04/2022

Uplifting Depression - How Hypnotherapy Can Help

- 06/2022

Wisdom of the Body-Mind in Hypnotherapy

- 04/2022
---
Certifications
Certified Hypnotherapist


Hypnotherapists Union Local 472 - 818-743-0992
Certification Number: 51671590
Certification Valid To: Aug 05, 2022
---
Certifications from the American Hypnosis Association
Pre and Post Surgery Hypnosis

- 06/2019
---
Awards
Honors Graduate


Hypnosis Motivation Institute - 01/09/2020
---
Professional Memberships
American Hypnosis Association


Member Since: 2019

Hypnotherapists Union Local 472


Member Since: 2020
---
Languages Spoken
---
Contact Information
Selena Devora Traytel
Selena T. Hypnotherapy
Tarzana, California 91356, United States
818-934-1657