Biography for
Todd Alan Simon

,

CHt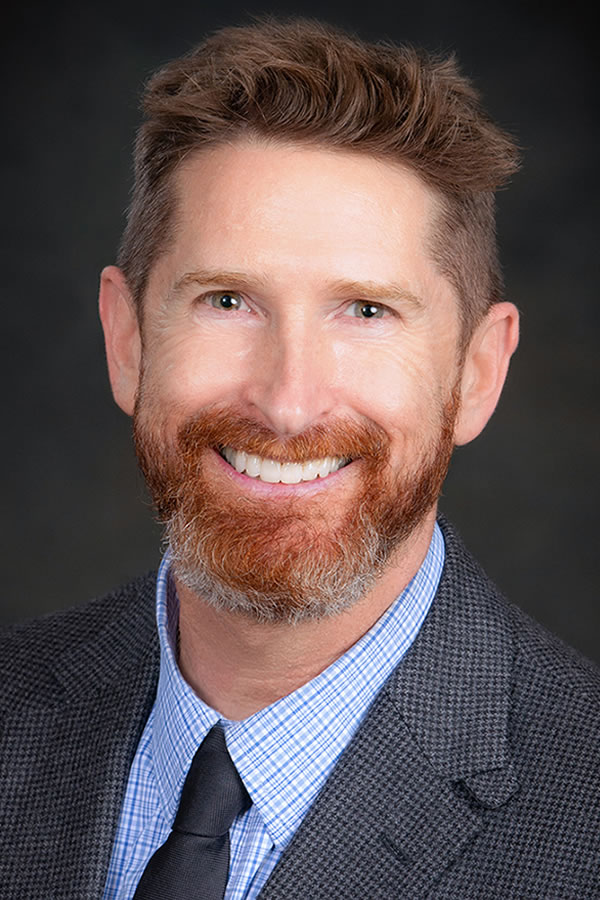 Being pre-med in Undergraduate school I have had a life long fascination with the mind-body connection and healing. Through my own personal journey of healing I became very aware of how our thoughts create our reality and how suppressed emotions can cause bodily break down. As a result, I became certified in massage therapy, neuro-muscular re-education and visionary cranial sacral therapy.
Additionally I have a Masters in Integrated Marketing Communication from Northwestern University. My Hypnotherapy Specialty Certifications include: Smoking Cessation, Weight Loss, Past Life Regression, Sports Performance and PTSD. I have had great success with stress and anxiety reduction, body relaxation, self-esteem, sports performance and self-love. I can combine Hypnotherapy with Cranial Sacral Therapy in order to create change in the subconscious mind and cerebral spinal fluid creating positive change in the mind and body.
---
Hypnotherapy Specialties
Abandonment
Anxiety
Assist Healing
Body Image
Fears
Forgiveness
General Practice
Headaches
Hypochondria
Insecurity
Motivation
Panic Attacks
Past Life Regression
Perfectionism
Relaxation
Self Confidence
Self Criticism
Self Forgiveness
Self Image
Stop Smoking
---
Experience
Having experienced social anxiety and panic attacks I know first hand their causes and solutions. Also being trained in and practiced in cranial sacral therapy, neuro-musuclar re-education and massage therapy, I have an extensive understanding of the nervous system and the relationship to thoughts and beliefs. I am also trained in The Work of Byron Katie.
---
Education
Diploma in Clinical Hypnotherapy with Honors




Hypnosis Motivation Institute

- Nationally Accredited College of Hypnotherapy - 818-758-2700
Date Started: 10/09/2014 - Date Graduated: 10/09/2015
Total Hours: 720 - Total Weeks: 52 - Total Years: 1

Visionary Cranial Sacral Therapy




Milne Institute


Date Started: 12/08/1999 - Date Graduated: 08/01/2004
Total Years: 4

Massage Technician




Institute of PsychoStructural Balancing


Date Started: 12/01/1999 - Date Graduated: 10/01/1999
Total Years: 1

MS Integrated Marketing and Communications




Northwestern University


Date Started: 08/01/1991 - Date Graduated: 08/01/1993
Total Years: 2

MA Human Biology




Pitzer College


Date Started: 07/06/1985 - Date Graduated: 06/25/1989
Total Years: 4
---
Continuing Education
Kundalini/Shakti Pati Open-Eyed Meditation Teacher
Huna Energy Healing
Guided Imagery with Belleruth Naparstek
---
Continuing Education from the American Hypnosis Association
Body Syndromes

- 01/2015

Body/Mind Imaging - Creating Powerful, Personal Presence

- 12/2018

Business Practices

- 02/2019

Cognitive Behavioral Therapy and Hypnosis

- 02/2016

Doing Time - Rehabilitating the Incarcerated

- 12/2018

Embracing Your Shadow Self

- 12/2018

Explode Your Practice with Phone and Skype Sessions

- 07/2015

Healing the Child Within

- 06/2015

Healthy Boundaries

- 02/2016

How Forgiveness Impacts Brain Functioning

- 12/2018

Hypnosis and Anxiety

- 08/2017

Hypnosis and the Happiness Habit

- 05/2015

Hypnosis and Weight Loss Part 2

- 07/2015

Hypnosis in History

- 10/2014

Hypnosis in the Rehab Environment

- 08/2015

Hypnotic Scripts

- 08/2015

Important Dynamics in Creating Successful Relationships

- 12/2018

Integrating Hypnosis and Energy Healing

- 08/2015

Introduction to Breathwork

- 05/2015

Is it Intuition, or is it NLP?

- 06/2018

Jumpstart 2016 Jamboree!

- 01/2016

Marketing Mastery - The Basics of Building your Practice

- 12/2018

Master the Arm Raising

- 08/2015

Mindfulness and Hypnotherapy

- 12/2018

Personality Profiles

- 08/2015

PsychoNeuroPlasticity and Hypnosis

- 07/2015

Release Technique

- 08/2015

Skeleton Key to Ericksonian Hypnotherapy

- 07/2015

So you want to write a book?!

- 12/2018

Social Media Marketing from Your Smartphone

- 12/2018

Social Media Marketing Made Easy!

- 05/2015

Stage Hypnosis Demonstrational Techniques

- 10/2017

Taking Positive Psychology to Corporations

- 12/2018

The Client Drought, A Shift in Perspective Can Shift Your Experience

- 08/2017

The Empty Leash - Hypnosis and the Loss of a Beloved Pet

- 02/2016

The Power of Colors

- 12/2018

The Power of Placebo and Nocebo Effects

- 07/2015

Therapeutic Imagery Training - Mythic and Archetypal Imagery

- 10/2015

Women and Aging - Hypnosis, Support and Celebrating

- 08/2015
---
Certifications
Certified Hypnotherapist


American Hypnosis Association - 818-758-2700
Certification Number: 010155
Certification Valid To: Jan 01, 2100
---
Certifications from the American Hypnosis Association
Hypnosis and PTSD

- 08/2015

Hypnosis and Smoking Cessation

- 04/2015

Hypnosis and Sports Performance

- 10/2015

Hypnosis and Transgender Clients

- 08/2015

Hypnosis and Weight Loss

- 07/2015

Past Life Regression

- 06/2015
---
Awards
Honors Graduate


Hypnosis Motivation Institute - 10/09/2015

Director's Award


Hypnosis Motivation Institute - 10/09/2015
---
Professional Memberships
American Hypnosis Association


Member Since: 2015

Hypnotherapists Union Local 472


Member Since: 2015
---
Website
Kinder Mind Hypnosis
http://FeelSacred.com/
---
Languages Spoken
---
Contact Information
Todd Alan Simon
Kinder Mind Hypnosis
Santa Monica, California 90405, United States
310-508-5845