Biography for
Brett S. Cantrell

,

Rev

,

AA

,

CHt

,

CNLP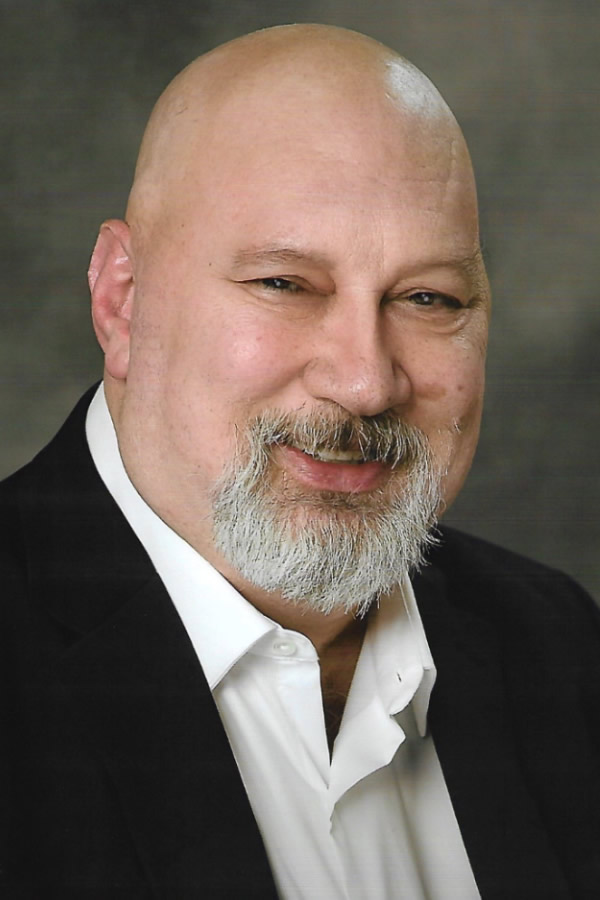 Brett is an HMI College of Hypnotherapy Diplomate. He lectures on consciousness, human possibility, mindful meditation, and awareness. He currently lives with the fatal disease of ALS. The disease has slowed dramatically due to the use of Hypnosis, Imagery, NLP, and Mindfulness Meditation and his understanding of consciousness. He lectures entertainingly to all size groups on the nature of consciousness, our minds, and senses, and how important this understanding is to our happiness, our health, and wealth. There is no longer room for hatred. It's time for us, and the world, to wake up.
Brett started his career adventure at age 17 as a Minister in the United Methodist Church. As one may feel called to the church, one can also feel called otherwise into service. Brett joined the United States Navy as a Hospital Corpsman. After healing the spirit, he felt the need to learn how to heal the body.
Onboard the ship he held sick-call every morning, conducted physical exams, performed laboratory tests, and wrote and filled prescriptions. And out of 3 times in Naval combat, once he was the only medical personnel onboard treating 200 men, earning him the Navy Achievement Medal with a Combat "V" for bravery in combat from the Secretary of the Navy. He accrued 78 Academic Hours in upper and lower levels of a Bachelor of Science in Nursing from his Naval Service. He is a 100% Disabled American Veteran due to his service in the military.
In 1999, Brett became a Buddhist Householder, or lay equivalent of a Monk, except he did not take the vow of celibacy or the vow of poverty. He has the privilege of having a wife and children, home, and business. Additionally he has taken the Bodhisattva Vows. And containing a lot of meaning for Brett, he has taken the Medicine Master Buddha Empowerment to heal others. Along this time Brett studied Ayurvedic Medicine with Rev. Losang Jinpa, a Tibetan Buddhist Monk and student of Dr. Vasant Lad, a Doctor of Ayurvedic Medicine and Surgery.
Brett is currently heading the Methodist Buddhist Church, studying Consciousness and Human Possibility, and understanding our lives in both the sayings of Jesus Christ and Shakyamuni Buddha. Two key points in this understanding are that we no longer recognize black and white, male or female, gay/trans or straight. We only realize ourselves as people, equal with all of our birthrights. Second, is that we honor truth, in our lives, our politics, and our religion. We remember Jesus' words that "The truth will set you free."
Brett has totally enjoyed his time with HMI, his studies, and the challenges. He looks toward further work with HMI.
Brett's Post-Nominal Letters are: RM (Reiki Master), NCM (Navy Commendation Medal), NAMV (Navy Achievement Medal Combat V (Bravery in Combat)), AA (Associate of Arts Sociology), CNLP (Certified Practitioner of Neuro-Linguistic Programming)
---
Hypnotherapy Specialties
Anxiety
Breathing
Chronic Pain
Creativity
Dreams
Fears
General Practice
Hopelessness
Panic Attacks
Postsurgical
Presurgical
Public Speaking
Self Awareness
Self Control
Self Criticism
Self Hypnosis
Self Mastery
Sexual Problems
Shame
Stress
---
Experience
Exploration of Consciousness and Human Possibility
Pastor, South Georgia Conference, The United Methodist Church
Hospital Corpsman First Class (Surface Warfare), United States Navy
Senior Instructor, Master Training Specialist, Naval School of Health Sciences, Bethesda, MD
Multi-Purpose Artist interpreting peoples mental images onto paper, fabric, and tattooed skin.
---
Education
Diploma in Hypnotherapy




Hypnosis Motivation Institute

- Nationally Accredited College of Hypnotherapy - 818-758-2700
Date Started: 05/03/2021 - Date Graduated: 02/06/2022
Total Hours: 300 - Total Weeks: 52 - Total Years: 1

Associates in Arts - Sociology




Waycross College


Date Started: 06/01/1980 - Date Graduated: 06/01/1982


Hospital Corpsman USN




Naval School of Health Sciences, San Diego, CA


Date Started: 03/05/1984 - Date Graduated: 07/30/1984


Biomedical Photographer




Naval School of Health Sciences, Bethesda, MD


Date Started: 01/20/1988 - Date Graduated: 02/02/1989


Group Paced Instructor, Master Training Specialist




Naval Training Center, Dam Neck, VA


Date Started: 06/29/1991 - Date Graduated: 08/18/1991


Master at Arms USN




Department of Defense Law Enforcement


Date Started: 07/05/1990 - Date Graduated: 10/06/1990


Police Officer (Reserve Corps)




Metropolitan Police Department, Washington, DC


Date Started: 04/06/1993 - Date Graduated: 05/22/1994

---
Continuing Education from the American Hypnosis Association
How to Give a Dynamic Hypnosis Speech

- 05/2022

Hypnosis in History

- 06/2021

Introduction to Positive Psychology

- 08/2021

Introduction to the Embodied Mind Theory

- 09/2021

Mental Bank Seminar

- 05/2022

Mindfulness-Based Cognitive Therapy (MBCT)

- 09/2021

Rapid and Instant Inductions

- 09/2022

Understanding and Working with Older Patients

- 09/2021
---
Certifications
Certified Master Hypnotist


American Hypnosis Association - 818-758-2700
Certification Number: 011738
Certification Valid To: Jun 16, 2023
---
Certifications from the American Hypnosis Association
Advanced Handwriting Analysis

- 07/2022

Advanced Imagery

- 10/2021

Certified Practitioner of Neuro-Linguistic Programming

- 11/2021

Certified Practitioner of Neuro-Linguistic Programming

- 11/2022

Handwriting Analysis

- 07/2022

Mental and Emotional Release® Therapy

- 10/2022

Therapeutic Imagery Facilitator

- 10/2021
---
Awards
Navy Commendation Medal


Secretary of the Navy - 07/15/1994

Navy Achievement Medal with Combat V


Secretary of the Navy - 10/10/1988
---
Professional Memberships
American Hypnosis Association


Member Since: 2021

Hypnotherapists Union Local 472


Member Since: 2021

Potomac Lodge #5, Free and Accepted Masons


Member Since: 1991
---
Languages Spoken
---
Contact Information
Brett S. Cantrell
Valdosta, Georgia 31602, United States
229-269-0828