Biography for
Chenyang Zuo

,

CMH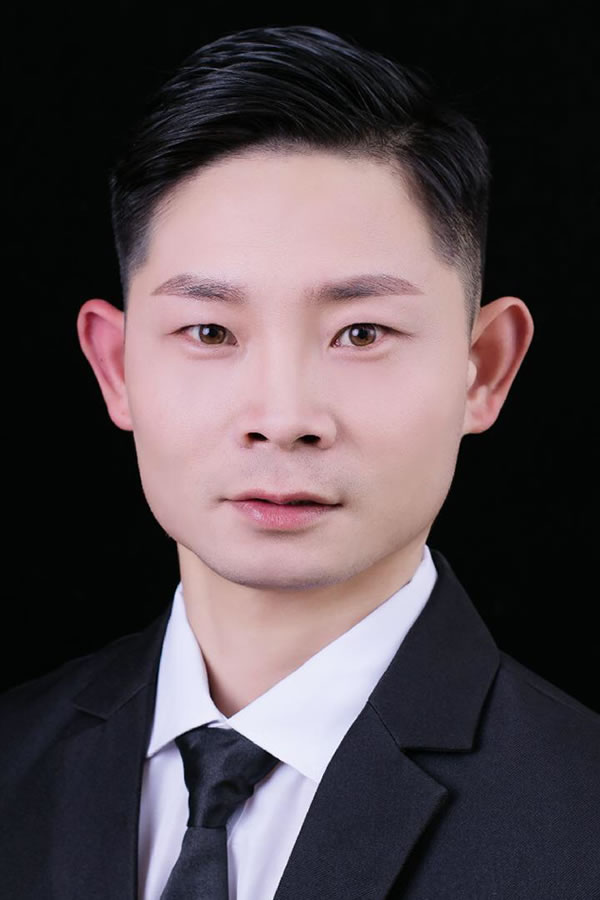 Chenyang Zuo has been working as a village general practitioner since he graduated from medical school from 2001 to 2004. While working in rural general practice, he was deeply attracted by hypnotherapy, a brand new therapy that can promote the discovery of charm, health, success, comfort and freedom from suffering for all mankind.
After graduating from HMI, Zuo Chenyang deeply believed that "hypnotherapy" is more meaningful to life than imagination, and only those who truly experience in-depth research can better understand it. He gives you a different life experience with the overall concepts of Chinese medicine, Yin and Yang, dialectic, and sensation breathing method.
---
Hypnotherapy Specialties
Abandonment
Addictions
Anesthesia
Anxiety
Career Success
Dreams
General Practice
Headaches
Hypertension
Immune System
Insomnia
Memory
Motivation
Pain Management
Past Life Regression
Relationship Enhancement
Resistance
Sexual Problems
Skin Problems
Weight Loss
---
Experience
Chenyang Zuo focuses on professionalism and life. He believes that each person's uniqueness is unique! His belief is to be good at proactively discovering problems, not waiting for people to ask questions! His aim is to help more and more people live a healthy life!
He believes if people suffer, pain, confusion, difficulty, loss, greed, love, sorrow, fear, etc., all lack of comfort or can not get true sense of health, and any stress phenomenon, etc. They all happen under conscious, and the conscious occurrence begins on the basis of unconsciousness. From no awareness of conscious change, then from the realization of unconscious illusion, this is no magic, people are always in various forms feel, experience.
Imagine where you want to succeed: family, emotion, study, work, health, all kinds of success, etc.
He integrates with nature and humanities to carry out more in-depth research and in-depth service to the people from the subtle aspects of daily life thoughts, words and deeds, and attitudes of the residents. He will take you into the incomparable method, break away from suffering, transcend bliss, and promote beauty. The occurrence of meaning!
---
Education
Diploma in Hypnotherapy




Hypnosis Motivation Institute

- Nationally Accredited College of Hypnotherapy - 818-758-2700
Date Started: 01/02/2018 - Date Graduated: 01/19/2019
Total Hours: 300 - Total Weeks: 52 - Total Years: 1
---
Continuing Education from the American Hypnosis Association
5 Powerful Ways to Launch, Market, and Grow Your Hypnotherapy Practice

- 03/2018

Aging Well: Staying Sharp with Hypnotherapy

- 12/2019

Body Syndromes

- 01/2019

Body/Mind Imaging - Creating Powerful, Personal Presence

- 03/2018

Build and Enhance your Hypnotherapy Practice with Group Hypnosis

- 11/2018

Business Basics: Tools to Get, Retain and Help More Clients

- 12/2019

Cancer: The Path of Diagnosis to Hypnosis

- 02/2018

Clearing up Traumas at the Energy Level

- 02/2018

Cognitive Behavioral Therapy and Hypnosis

- 03/2018

Creating Easy and Effortless Hypnosis Workshops

- 03/2018

Crystal Singing Bowls and Hypnosis

- 03/2018

Doing Time - Rehabilitating the Incarcerated

- 05/2018

Embracing Your Shadow Self

- 03/2018

Emergency Hypnosis

- 12/2017

Emotional and Physical Sexuality 1

- 09/2018

Emotional and Physical Sexuality Part 1

- 01/2018

Emotional Resiliency and the Actor

- 09/2022

Empowered Speaking for Success

- 03/2018

Ericksonian Hypnosis and Therapeutic Metaphors

- 12/2019

Ericksonian Hypnosis and Trance Phenomena

- 12/2019

Ethics and Boundaries for California Therapists

- 12/2019

Explode Your Practice with Phone and Skype Sessions

- 12/2019

Getting Comfortable with Silence

- 12/2019

Healing Developmental Trauma and Adaptation with Hypnosis

- 03/2018

Healthy Boundaries

- 03/2018

Help Your Clients Overcome Writer's Block

- 03/2018

Helping Hypnotherapy Clients with Driving Anxiety

- 11/2018

Hoarding: How It Can Harm, How You Can Help

- 03/2018

How Forgiveness Impacts Brain Functioning

- 03/2018

How Not to Give into Naysayers

- 03/2018

How to Release Self-Limiting Beliefs

- 03/2018

Hypnosis and Anxiety

- 02/2018

Hypnosis for Past Life Regression Therapy

- 09/2022

Hypnosis in History

- 03/2018

Hypnotherapy and Rehab: An Inside Look

- 02/2018

Hypnotic Remedies for Three Productivity Poisons

- 03/2018

Important Dynamics in Creating Successful Relationships

- 05/2018

Introduction to Applied Suicide Intervention Skills Training (ASIST)

- 11/2019

Introduction to Professional Podcasting

- 09/2022

Is it Intuition, or is it NLP?

- 02/2018

Love, Sex and Intimacy

- 12/2017

Make Your Hypnotherapy Material Look Professional

- 09/2022

Making Fast and Permanent Change

- 09/2022

Making the Unconscious Conscious

- 12/2019

Marketing Mastery - The Basics of Building your Practice

- 03/2018

Master the Arm Raising

- 11/2018

Mental Bank Seminar

- 01/2018

Mental Bank Seminar

- 09/2018

Mindfulness and Hypnotherapy

- 05/2018

NLP: Principles and Strategies of Success

- 12/2019

Rapid and Instant Inductions

- 11/2018

Sacred Breath and the Human Potential

- 12/2019

Say What?! Using Radio, TV, Writing and Talks to Build Your Practice

- 03/2018

Shadows, Sabotage and Subconscious Success

- 03/2018

Sigil Magic Imagery - Draw your Way to Success

- 06/2018

So you want to write a book?!

- 03/2018

Social Media Marketing from Your Smartphone

- 03/2018

Spiritual Tarot: Hypnotic Applications for the Archetypes of Tarot

- 03/2018

Spoon Bending - Come to the PK Party!

- 11/2018

Stress Relief Techniques

- 06/2018

Subtleties of Hypnotherapy

- 01/2021

Super Power Style: Dressing with Intention

- 09/2022

Superbrain Yoga and Pranic Healing

- 12/2019

Taking Positive Psychology to Corporations

- 03/2018

Tapping the Subconscious through Conversational Hypnosis

- 01/2021

Teens - Managing Stress in this Fast-Paced Competitive World

- 11/2019

The 12 Steps of AA and Hypnotherapy

- 01/2021

The Art of Positive Thinking

- 03/2018

The Basic Understanding and Principles of NLP

- 03/2018

The Client Drought, A Shift in Perspective Can Shift Your Experience

- 02/2018

The Decision Factor

- 12/2019

The Empty Leash - Hypnosis and the Loss of a Beloved Pet

- 03/2018

The Enneagram as the Gateway to Hypnotic Trance

- 06/2018

The Gifts of Trauma

- 12/2019

The Incredible Power of the Mind/Body Connection

- 02/2018

The Insider Secret to Generating and Retaining New Clients

- 02/2018

The Power of Colors

- 03/2018

Therapeutic Creative Journaling

- 03/2018

Transcendent Aspects of the Human Experience

- 01/2021

Transformation: Tools for Changing Behavior

- 03/2018

Uplifting Depression - How Hypnotherapy Can Help

- 11/2019

Using Hypnosis in Dealing with Change

- 03/2018

When the Calling to Help Becomes the Obstacle

- 09/2022

Why Can't Anyone See My Website?

- 09/2022

Wisdom of the Body-Mind in Hypnotherapy

- 09/2022

Working with Children and Children on the Autism Spectrum

- 02/2018
---
Certifications
Certified Master Hypnotist


American Hypnosis Association - 818-758-2700
Certification Number: 011412
Certification Valid To: Jan 03, 2024
---
Certifications from the American Hypnosis Association
Advanced Imagery

- 11/2018

Handwriting Analysis

- 01/2018

Healing the Inner Child

- 01/2021

Hypnosis and Weight Loss

- 01/2021

Hypnosis for the Caregiver

- 01/2021

Smoking Cessation

- 01/2021

Therapeutic Imagery Facilitator

- 11/2018
---
Professional Memberships
American Hypnosis Association


Member Since: 2017
---
Languages Spoken
English
Chinese (Mandarin)
---
Contact Information
Chenyang Zuo
Luohe, Henan 462412, China