Biography for
Cher Bodner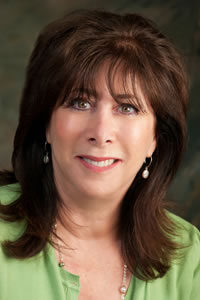 I am a proud graduate of the Hypnosis Motivation Institute. My life-long passion of connecting with people, along with my deep sense of understanding and compassion led me to a meaningful career in Hypnotherapy. I feel that through all of my life experiences, next to raising my family, having my private practice is my most rewarding accomplishment. I believe that everyone has the ability to change their life for the better... I DID!
A life changing experience happened to me while attending HMI. As I was learning to become a hypnotherapist specializing in pain management and many other issues, I learned that pain is only a perception... and when you change your belief system about it you can virtually get rid of it! I use to believe that pain was my "jailor." Sometimes it would let me out to play but most of the the time it was torturing me. Once I learned WHY I was in pain for so many years, I learned to deal with my "jailor" and it eventually started to give me more and more freedom.
Today I live an enormously better life than I did a year ago. I am so thankful for the knowledge I have achieved personally and am excited to help you receive the results you want. If you have one issue or many, a life that is full, balanced and functional is one that is absolutely obtainable! I KNOW!
With my extensive knowledge of Kappasinian Hypnosis, Therapeutic Imagery and Energy Healing, I can assist you in overcoming the obstacles in your life. Whether you lack drive and motivation, doubts of self-confidence and worth, overwhelming health issues or just want to improve your athletic abilities, let me help you get on track in obtaining your sense of self. Think about this... What you are aware of you are in control of; but what you are not aware of is in control of you!
---
Languages Spoken
---
Hypnotherapy Specialties
Career Success
Creativity
Exam Anxiety
Pain Management
Sports
---
Experience
I was born and raised in Los Angeles, attended UCLA and graduated from Woodbury University with a degree in Graphic Design/Advertising. Working in that field for many years gave me the unique understanding of how the creative mind works, which is so invaluable to the hypnotic process.
I graduated with honors from HMI in 2013 and I am a recipient of the prestigious Director's Award. I have over 2000 curriculum and electives hours and I am up to date on all of the latest techniques. I am also a Reiki and EFT practitioner, and when combined with Imagery, a very unique session of healing or just general wellness can be achieved.
When working with me, we will focus on the present and future rather than the past. I find working this way gets you to your goals faster. My knowledge and skills will have you getting the results you need to live your life the way it was meant to be... happy, fulfilled and balanced.
---
Education
Diploma in Clinical Hypnotherapy with Honors




Hypnosis Motivation Institute

- Nationally Accredited College of Hypnotherapy - 818-758-2747
Date Started: 06/14/2012 - Date Graduated: 06/18/2013
Total Hours: 720 - Total Weeks: 52 - Total Years: 1
---
Continuing Education from the American Hypnosis Association
Basic Emotional Freedom Technique

- May 2013

Coping with Loss

- May 2013

Emergency Hypnosis

- May 2013

Hypnotherapy for Clients with Cancer

- Jul 2013

Therapeutic Imagery Training - Imagery for Life Passages

- May 2013

Therapeutic Imagery Training - Metaphysical Imagery

- May 2013

Therapeutic Imagery Training - Mythic and Archetypal Imagery

- May 2013
---
Certifications from the American Hypnosis Association
Hypnosis and Smoking Cessation

- Jan 2013

Hypnosis and Weight Loss

- Jan 2014

Pain Management Hypnosis

- Aug 2013

Reiki Level Two

- Jul 2013

Therapeutic Imagery Facilitator

- Feb 2013

Therapeutic Imagery Master

- May 2013

Therapeutic Imagery Training - Advanced Imagery

- May 2013
---
Awards
Honors Graduate
Hypnosis Motivation Institute - 06/14/2013
Director's Award
Hypnosis Motivation Institute - 06/14/2013
---
Professional Memberships
American Hypnosis Association


Member Since: 2013

National Organization of Women


Member Since: 2013
---
Contact Information
Cher Bodner
Woodland Hills, California 91367, United States
818-324-1082