Biography for
Darlene McDowell

,

CHt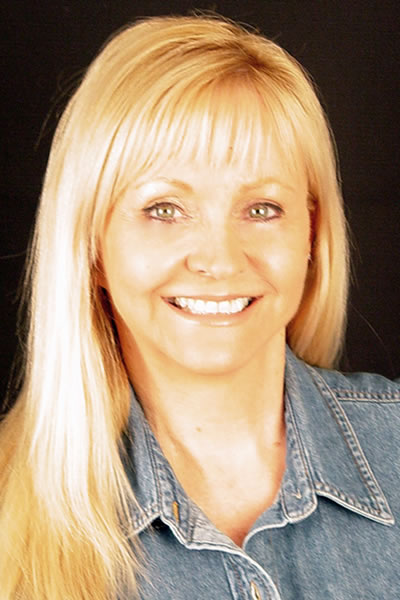 As a Certified Clinical Behavioral Hypnotherapist, I will guide you through any or all aspects of life choices and changes, such as:
Career and/or career changes.
Financial - Negativity that may be keeping you from being or becoming prosperous.
Self-Sabotage - We hold ourselves back or cause ourselves not to succeed, sometimes even fearing success.
Relationships - Why you are having problems staying in a relationship, getting into a healthy relationship or letting go of an unhealthy relationship.
Self-esteem, self-confidence and motivation.
Communication - Why it is so hard to say what I want to say, or to be in control of my own life, saying no or just being assertive.
Getting rid of fears and/or phobias - Any fears and phobias will keep you from having a fulfilling and healthy life.
Panic attacks, stress and anxieties.
Stop Smoking - You will become a non-smoker, the first session and accept that you want to quit.
Weight Loss - Lose the extra pounds that you want to lose and live healthy and have a fun lifestyle and feel good about yourself.
Procrastination - Why do I keep putting off things that need to be done now or even yesterday?
Studying and comprehension for exams.
Athletes - Concentration and preparing for a sporting event.
Stage Fright - Public speaking, actors or singers preparing for stage or camera performances.
Or anything that is holding you back from living a very fulfilling, healthy and successful life.
---
Hypnotherapy Specialties
Agoraphobia
Anger
Anxiety
Change Habits
Concentration
Creativity
Fears
Motivation
Overeating
Panic Attacks
Performance Anxiety
Phobias
Procrastination
Reach Goals
Relaxation
Self Esteem
Sleep Disorders
Stage Fright
Stop Smoking
Weight Loss
---
Experience
I have a full time practice as a Hypnotherapist, Life Coach and Handwriting Analyst. I have been a Life Coach for 20+ years working with Entertainers, Artists, Singers, Songwriters and Actors around the Nashville, Tennessee area and surrounding states. When I finished my certification college course at HMI in 2013 I added Hypnotherapy and Handwriting Analysis to my business which has tripled by adding these wonderful modalities.
---
Education
Diploma in Hypnotherapy




Hypnosis Motivation Institute

- Nationally Accredited College of Hypnotherapy - 818-758-2700
Date Started: 09/17/2013 - Date Graduated: 12/02/2013
Total Hours: 300 - Total Weeks: 52 - Total Years: 1
---
Continuing Education from the American Hypnosis Association
ABC's of Success

- 12/2013

Advanced Emotional Freedom Technique

- 05/2015

Basic Emotional Freedom Technique

- 04/2015

Biofeedback 1

- 07/2017

Biofeedback 2

- 07/2017

Body Syndromes

- 04/2019

Clinical Hypnotherapy Research

- 02/2015

Counseling and Interviewing

- 03/2017

Creating Easy and Effortless Hypnosis Workshops

- 02/2017

Doing Time - Rehabilitating the Incarcerated

- 06/2018

Dream Therapy

- 06/2015

Empowered Speaking for Success

- 07/2016

Explode Your Practice with Phone and Skype Sessions

- 01/2017

First Three Hypnosis Sessions

- 03/2014

Healthy Boundaries

- 08/2018

How Forgiveness Impacts Brain Functioning

- 03/2018

How to Give a Dynamic Hypnosis Speech

- 11/2015

Hypnosis and Anxiety

- 10/2017

Hypnosis and the Law of Attraction

- 01/2016

Important Dynamics in Creating Successful Relationships

- 06/2018

Intimate Conversations with Dr. John Kappas

- 01/2019

Is it Intuition, or is it NLP?

- 10/2017

Jumpstart 2017 Jamboree!

- 01/2017

Marketing Mastery - The Basics of Building your Practice

- 04/2018

Mindfulness and Hypnotherapy

- 05/2018

Rapid and Instant Inductions

- 02/2016

Substance Abuse

- 12/2018

Taking Positive Psychology to Corporations

- 04/2018

The Client Drought, A Shift in Perspective Can Shift Your Experience

- 10/2017

The Gifts of Trauma

- 07/2019

Using Hypnosis in Dealing with Change

- 07/2016
---
Certifications
Certified Hypnotherapist


Hypnotherapists Union Local 472 - 818-743-0992
Certification Number: 29360910
Certification Valid To: Aug 04, 2022
---
Certifications from the American Hypnosis Association
Advanced Handwriting Analysis

- 01/2015

Advanced Imagery

- 11/2016

Certified Practitioner of Neuro-Linguistic Programming

- 11/2015

Healing the Inner Child

- 04/2018

Hypnosis and ADHD

- 05/2014

Hypnosis and Pain Management

- 08/2015

Hypnosis and PTSD

- 05/2015

Hypnosis and Seniors

- 07/2015

Hypnosis and Sports Performance

- 05/2016

Hypnosis and Weight Loss

- 02/2015

Hypnosis for Anxieties and Fears

- 06/2018

Smoking Cessation

- 01/2014

Therapeutic Imagery Facilitator

- 11/2016

Trauma Recovery Hypnosis

- 04/2018
---
Professional Memberships
American Hypnosis Association


Member Since: 2013

National Association of Hypnotherapists


Member Since: 2013

International Coach Federation


Member Since: 2011

National Hypnosis Association


Member Since: 2013

Tennessee Hypnosis Association


Member Since: 2013

TN Chapter ICF Coaches Alliance


Member Since: 2011
---
Website
Darlene McDowell
https://www.DarleneMcDowell.com/
---
Languages Spoken
---
Contact Information
Darlene McDowell
Darlene McDowell, CHt
Brentwood, Tennessee 37027, United States
615-414-7939