Biography for
James Zboran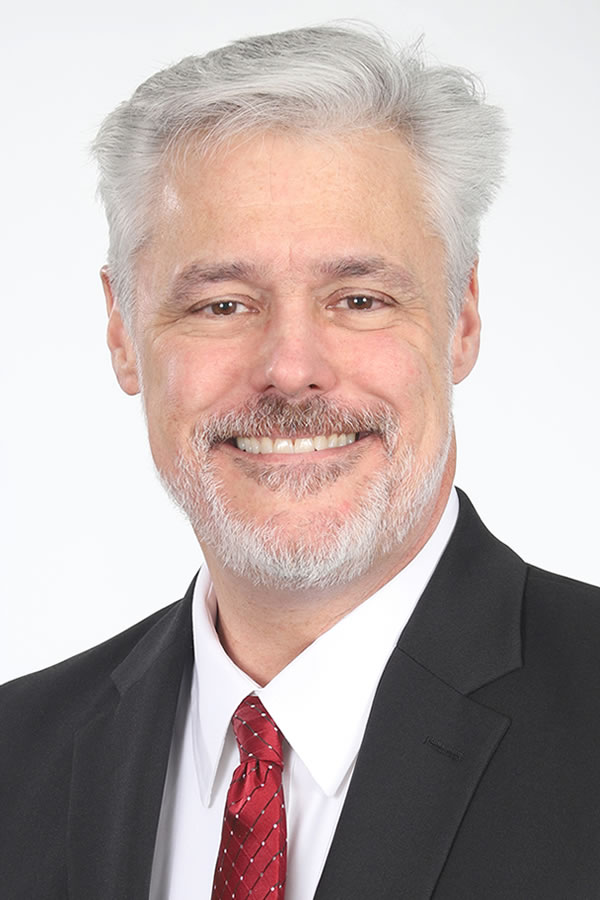 Jim helps his clients achieve self-improvement and personal development goals with hypnotherapy and personal growth coaching. By working with both the unconscious and conscious mind, Jim's clients gain an entire mind advantage in achieving their personal growth goals. Jim serves clients across the United States via telephone, Zoom, online video conference call appointments. A free, no obligation telephone or Zoom video call appointment may be booked online.
Jim has been a personal growth life coach since 2010. His coaching practice started as a side gig to his full-time position as an ordained minister serving in a local congregation. In his ministry work, Jim found that his most rewarding work was helping people bring self-improvement and personal growth into their everyday lives. Over time it occurred to him that his work was based in his clients' humanity (e.g. biology, psychology, neurobiology, etc.) rather than in any particular belief system.
In 2015 Jim retired from the pastorate to pursue his life coaching practice full-time. He works with people of all faiths, creeds, and belief systems to help them towards becoming the best possible version of themselves they can be. His approach is based in shared humanity and is not faith or creed specific. His goal is to help all of his clients become better equipped to live lives they personally find rich, rewarding, full, and meaningful.
In 2018 Jim began studying a field of study called Neuro-Linguistic Programming (NLP) to gain some tools to help his clients bring about positive change at the level of their subconscious mind. To that point, his life coaching was primarily effective at the level of clients' decisions and actions toward achieving their desired outcomes. But many clients struggled at a deeper level: the level of attitudes, feelings, thoughts, habits, and internal mapping of the world according to their experience of it.
NLP offered many tools for working at this deeper, subconscious level. While taking NLP classes, he also took a basic level hypnosis class. That basic class proved to be the key to his changework with clients from that point on. He then enrolled in Hypnosis Motivation Institute (HMI), a nationally accredited college of hypnotherapy in order to gain an excellent education in hypnotherapy.
Today, as a graduate of HMI, Jim's primary focus in his practice is hypnotherapy. He also combines this with some level of cognitive outcome-based or process-based coaching as needed and appropriate. This combination of unconscious work and conscious work allows his clients to bring about dramatic change in their lives as they experience the power of getting their entire mind (conscious and unconscious) on the same page to achieve their self-improvement and personal growth goals more easily and efficiently.
---
Languages Spoken
---
Hypnotherapy Specialties
Assertiveness
Change Habits
Fears
Forgiveness
Improve Sales
Motivation
Perfectionism
Problem Solving
Reach Goals
Self Awareness
Self Confidence
Self Control
Self Criticism
Self Defeating Behaviors
Self Esteem
Self Expression
Self Forgiveness
Self Image
Self Mastery
Stop Smoking
---
Experience
Jim specializes in helping clients achieve their personal growth and self-improvement goals by helping them overcome self-imposed obstacles that keep them from enjoying the personal and professional lives they desire.
Through hypnotherapy, he has helped clients get past negative self-talk, limiting beliefs, poor self-image, low self-esteem, self-sabotage, perfectionism, overwhelm, bad habits, fears, anxiety, procrastination, anger, unforgiveness, and more!
As a certified specialist in smoking cessation, Jim also specializes in helping smokers become non-smokers and stay that way.
---
Education
Diploma in Hypnotherapy with Honors




Hypnosis Motivation Institute

- Nationally Accredited College of Hypnotherapy - 818-758-2747
Date Started: 03/05/2019 - Date Graduated: 01/11/2020
Total Hours: 300 - Total Weeks: 52 - Total Years: 1
---
Continuing Education from the American Hypnosis Association
Business Practices

- 09/2019

Explode Your Practice with Phone and Skype Sessions

- 08/2019

First Three Hypnosis Sessions

- 07/2019

Healthy Boundaries

- 12/2019

How to Give a Dynamic Hypnosis Speech

- 05/2019

Hypnosis in History

- 02/2019
---
Certifications
Certified Master Hypnotist
Hypnotherapists Union Local 472 - 818-659-8687
Certification Number: 53234147
Certification Valid To: Dec 26, 2021
---
Certifications from the American Hypnosis Association
Advanced Handwriting Analysis

- 11/2019

Handwriting Analysis

- 10/2019

Healing the Inner Child

- 11/2019

Smoking Cessation

- 01/2020
---
Awards
Honors Graduate
Hypnosis Motivation Institute - 01/11/2020
Director's Award
Hypnosis Motivation Institute - 01/11/2020
---
Professional Memberships
American Hypnosis Association


Member Since: 2019

Hypnotherapists Union Local 472


Member Since: 2019
---
Website
Entire Mind Advantage Hypnotherapy
https://www.EntireMindAdvantage.com/
---
Contact Information
James Zboran
Entire Mind Advantage Hypnotherapy
Rolla, Missouri 65402, United States
573-341-1105