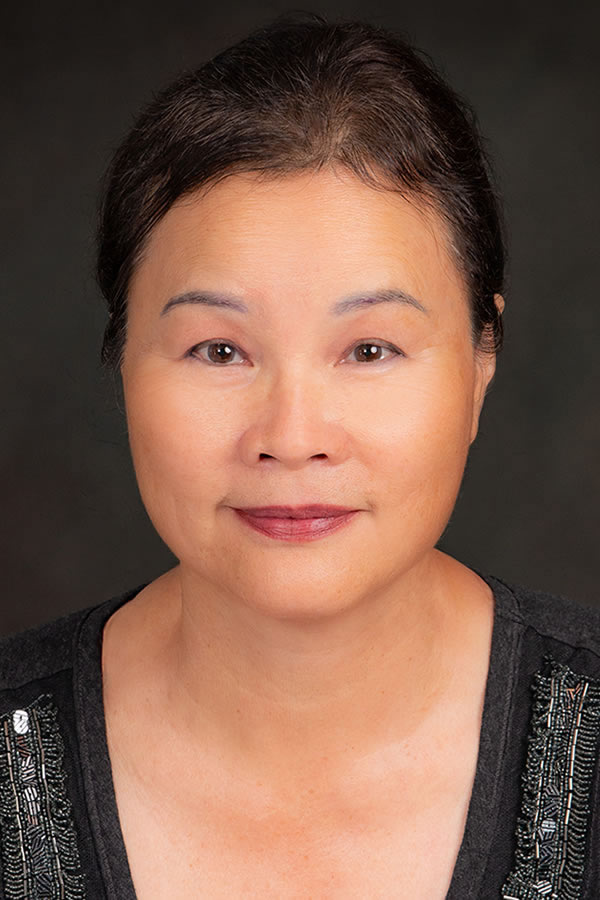 I was born and grew up in Taiwan. I moved to the United States in the 1980's, later on I earned my MA degree. I speak both English and Mandarin Chinese.
I have been an active volunteer since 1990's. I am participating many charity works, such as cook for street friends help at emergency shelters. I am a pen-pal to inmates, and do disaster relief for survivors. With my volunteer training on Disaster Survivor Mental First-Aid, I have talked to many survivors right after, or a couple weeks later, the disasters. They got evacuated and traumatized; regardless their homes were or were not damaged.
My empathy toward people with PTSD is my motivation to learn Hypnotherapy. The more I study, the more I feel the drive to help more people, not just the disaster survivors. I really like to see the changes in people, from panic to calm to smile, from sad tears to grateful tears, and from receiving assistance to providing help.
I soon realized that the best way to help people with issues is to find the roots. The roots may be deeply buried in one of the past lives or incidents. We don't like the pain, therefore we intentionally forget about it. However, the deep buried pain never goes away and influences our perspective of life. Through age regression and past life regression, together we find out the roots, fix the roots, and enjoy a new life!
---
Hypnotherapy Specialties
Anxiety
Chronic Pain
Fears
Forgiveness
Frustration
Insomnia
Past Life Regression
Stress
---
Experience
Allow me to be your Tour Guide on the journey back, to explore the roots of emotional issues, addictions, chronic conditions, depression, anxieties and phobias.
Once we find the roots, we can fix it together. You will feel like a super heavy weight has been lifted. The issues are no longer issues, and you open a new chapter of your life.
---
Education
Diploma in Hypnotherapy




Hypnosis Motivation Institute

- Nationally Accredited College of Hypnotherapy - 818-758-2700
Date Started: 10/09/2018 - Date Graduated: 09/02/2019
Total Hours: 300 - Total Weeks: 52 - Total Years: 1
---
Continuing Education from the American Hypnosis Association
5 Powerful Ways to Launch, Market, and Grow Your Hypnotherapy Practice

- 07/2019

Aging Well: Staying Sharp with Hypnotherapy

- 06/2020

Build and Enhance your Hypnotherapy Practice with Group Hypnosis

- 06/2019

Cancer: The Path of Diagnosis to Hypnosis

- 07/2019

Clearing up Traumas at the Energy Level

- 07/2019

Clinical Case History Series 1

- 02/2020

Cognitive Behavioral Therapy and Hypnosis

- 07/2019

Counseling and Interviewing

- 05/2020

Crystal Singing Bowls and Hypnosis

- 07/2019

Doing Time - Rehabilitating the Incarcerated

- 07/2019

Dr. Kappas Atlanta Series

- 06/2021

Embracing Your Shadow Self

- 07/2019

Ericksonian Hypnosis and Therapeutic Metaphors

- 05/2020

Ericksonian Hypnosis and Trance Phenomena

- 08/2019

Ethics and Boundaries for California Therapists

- 06/2019

Explode Your Practice with Phone and Skype Sessions

- 09/2019

First Three Hypnosis Sessions

- 06/2019

Getting Comfortable with Silence

- 08/2019

Healthy Boundaries

- 07/2019

Help Your Clients Overcome Writer's Block

- 07/2019

Helping Hypnotherapy Clients with Driving Anxiety

- 07/2019

How to Release Self-Limiting Beliefs

- 07/2019

Hypnosis and the Law of Attraction

- 03/2020

Hypnosis for Managing Chronic Health Conditions

- 01/2020

Hypnosis in History

- 09/2018

Hypnotherapy and Rehab: An Inside Look

- 07/2019

Important Dynamics in Creating Successful Relationships

- 07/2019

Introduction to Applied Suicide Intervention Skills Training (ASIST)

- 10/2019

Make Anxiety Your Best Friend

- 07/2019

Making the Unconscious Conscious

- 08/2019

Mindfulness and Hypnotherapy

- 07/2019

NLP: Principles and Strategies of Success

- 06/2019

Sacred Breath and the Human Potential

- 09/2019

Shadows, Sabotage and Subconscious Success

- 07/2019

Sigil Magic Imagery - Draw your Way to Success

- 07/2019

Social Media Marketing from Your Smartphone

- 07/2019

Spiritual Tarot: Hypnotic Applications for the Archetypes of Tarot

- 07/2019

Spoon Bending - Come to the PK Party!

- 07/2019

Stress Relief Techniques

- 07/2019

Tapping the Subconscious through Conversational Hypnosis

- 06/2020

Teens - Managing Stress in this Fast-Paced Competitive World

- 10/2019

The 12 Steps of AA and Hypnotherapy

- 06/2020

The Art of Positive Thinking

- 07/2019

The Decision Factor

- 05/2020

The Empty Leash - Hypnosis and the Loss of a Beloved Pet

- 07/2019

The Enneagram as the Gateway to Hypnotic Trance

- 07/2019

The Gifts of Trauma

- 04/2019

The Power of Colors

- 07/2019

Therapeutic Creative Journaling

- 07/2019

Therapeutic Imagery Training - Imagery for Life Passages

- 09/2019

Therapeutic Imagery Training - Metaphysical Imagery

- 09/2019

Transcendent Aspects of the Human Experience

- 06/2020

Uplifting Depression - How Hypnotherapy Can Help

- 11/2019
---
Certifications from the American Hypnosis Association
Hypnosis and Pain Management

- 03/2019

Hypnosis and PTSD

- 06/2019

Hypnosis and Tinnitus

- 09/2019

Past-Life Regression Therapist

- 04/2019

Smoking Cessation

- 07/2019

Trauma Recovery Hypnosis

- 07/2019
---
Professional Memberships
American Hypnosis Association


Member Since: 2019
---
Website
Shun HypnoTherapy
https://PastLife.care/
---
Languages Spoken
English
Chinese (Mandarin)
---
Contact Information
Josey Shun
Shun HypnoTherapy
Ukiah, California 95482, United States
707-367-0929