Biography for
Kimberly Matthes

,

MEd

,

CHt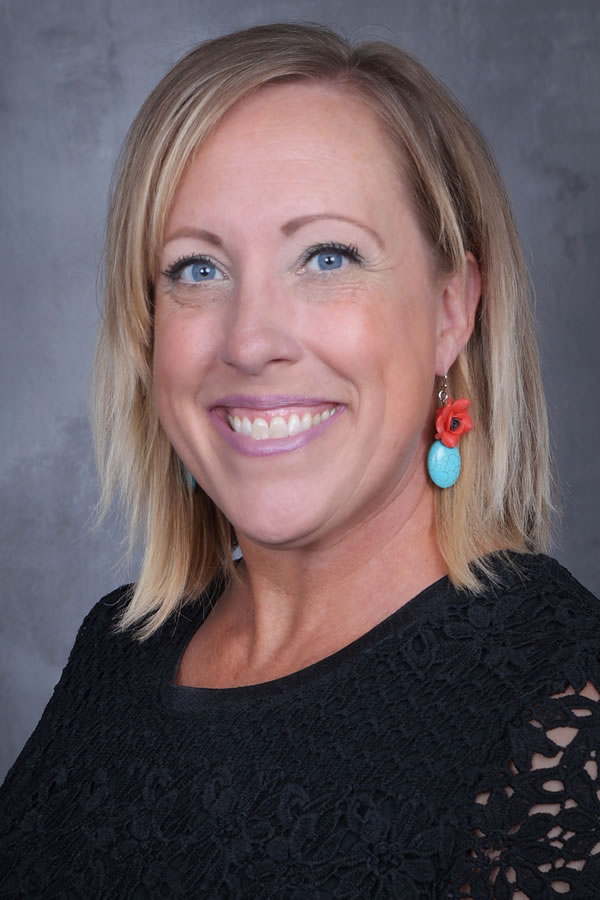 Kimberly is a natural guide, empath, and problem solver. She has spent over two decades listening between the lines, brainstorming outcomes, building community and rapport, and honoring individual progress and anonymity. She takes her human interactions seriously and feels honored to hold space for those who are ready to mentally and emotionally exhale.
Kimberly is a seasoned middle school teacher and school administrator with over 25 years in K-12 private, public, and charter school education. After 10 years as head of schools, she resigned and enthusiastically returned to the classroom.
She quickly observed a substantial change in students' social, emotional, academic, and mental wellness; it had become compromised by the swift changes of the 21st century and the absorptive use of smartphones, gaming, and social media.
It was clear, kids were feeling overwhelmed, isolated, and confused about how to find balance in an ever-changing digital landscape. Kimberly was limited as a teacher, but as a hypnotherapist, she is able to subconsciously support kids and their families in a more magnificent way.
​Kimberly's call to hypnotherapy, specifically her work with kids, is very intuitive and natural. Her natural ability to make people feel comfortable, heard, and respected is a direct result of working intimately with students, families, staff, and the community during her tenure in education. In addition, her own experience using hypnotherapy allowed her to overcome her fear of flying.
For over two decades within her school communities, Kimberly has held space and been present in celebratory moments, as well as moments of profound, personal upheaval. Her intrinsic motivation for helping people work through their personal and professional challenges, informed her recent transition into hypnotherapy, allowing her to continue to guide, teach, and scaffold a therapeutic plan of action for her clients' best life.
​Kimberly lives in Thousand Oaks, California with her husband, two middle schoolers, 3 dogs, 8 chickens, and 3 reptiles. She is a believer in the ability to manifest an abundant life, rising above and creating new root systems. "I know when people are tired enough of being tired, they will find their guide."
---
Hypnotherapy Specialties
Anger
Attitude Adjustment
Change Habits
Communication
Concentration
Frustration
Lack of Ambition
Obsessions
Phobias
Reach Goals
Relaxation
Resistance to Change
Self Confidence
Self Defeating Behaviors
Self Esteem
Self Image
Social Phobia
Stress
Study Habits
Trauma
---
Experience
No matter how torn, we can always take incremental steps to manifest an abundant life, rising above and creating new root systems.
​I fell in love with teaching because I help kids navigate and explore their true potential; I became a hypnotherapist for the same reason. With your permission, we take a peaceful hypnotic journey, opening the subconscious mind to reframe a problem and relieve its negative impact on your life. Hypnotherapy is a silent partner in manifesting general self-improvement and overall mental and emotional satisfaction.
Using the centuries-old practice of hypnotherapy, I help my clients renegotiate their lives and release, once and for all, their worn-out sense of self and old, looping messages from the past.
​I work with a wide variety of clients but I always include kids. As a classroom teacher, I help kids regulate their emotions on the surface; as a hypnotherapist, I help kids regulate their emotions at the root. Being a kid in the 21st century, specifically in the past decade, has profoundly impacted our kids' mental, social, and emotional wellness. Hypnotherapy is an organic way to help kids center themselves and untangle the daily bombardment of messaging, in addition to regulating and returning perspective to their lives.
​Twenty-five years as a teacher and school administrator, have taught me to listen between the lines, brainstorm outcomes, and honor individual progress and anonymity. Together, we create and anchor new perspectives so you can fully inhale the future and exhale the past!
---
Education
Diploma in Clinical Hypnotherapy with Honors




Hypnosis Motivation Institute

- Nationally Accredited College of Hypnotherapy - 818-758-2747
Date Started: 02/23/2021 - Date Graduated: 03/30/2022
Total Hours: 720 - Total Weeks: 52 - Total Years: 1

Bachelor of Arts, Interdisciplinary Studies




National University


Date Started: 04/01/1996 - Date Graduated: 04/01/1999


Masters of Education




National University


Date Started: 04/01/2004 - Date Graduated: 04/01/2004

---
Continuing Education from the American Hypnosis Association
5 Powerful Ways to Launch, Market, and Grow Your Hypnotherapy Practice

- 05/2021

Body Syndromes

- 12/2021

Cheryl O'Neil/April - Confidence for Auditions

- 06/2021

Cheryl O'Neil/Linda - Weight Loss, Mend Broken Heart

- 12/2021

Cheryl O'Neil/Patrick - Motivation for Writing Novel

- 02/2022

Elaine Perliss/Carla - Fear of Flying

- 11/2021

Embracing Your Shadow Self

- 03/2022

First Three Hypnosis Sessions

- 10/2021

Getting Comfortable with Silence

- 02/2022

Healthy Boundaries

- 12/2021

Hypnosis for Past Life Regression Therapy

- 01/2022

Hypnosis in History

- 01/2021

Intuitive and Energy Healing

- 04/2021

John Melton/Logan - Emotions

- 10/2021

John Melton/Todd - Anxiety and Panic Attacks

- 11/2021

Kappasinian Hypnosis

- 05/2021

Lisa Machenberg/Aaron - Starting a Business

- 05/2021

Lisa Machenberg/Carissa - School Anxiety, Relationship

- 07/2021

Lisa Machenberg/Harrison - Family Trauma

- 02/2022

Lisa Machenberg/Jay - Creativity and Focus

- 03/2022

Marc Gravelle/Karen - Rebellious with Authority

- 01/2022

Mental Bank Seminar

- 05/2021

Michele Guzy/Diego - Procrastination

- 07/2021

NLP: Principles and Strategies of Success

- 06/2021

Research Articles Course

- 02/2022

Subtleties of Hypnotherapy

- 01/2022

Tapping the Subconscious through Conversational Hypnosis

- 07/2021

Teens - Managing Stress in this Fast-Paced Competitive World

- 03/2021

The Insider Secret to Generating and Retaining New Clients

- 03/2021

The Power of Releasing Guilt and Shame

- 08/2021

Uplifting Depression - How Hypnotherapy Can Help

- 01/2022
---
Certifications
Certified Hypnotherapist


Hypnotherapists Union Local 472 - 818-743-0992
Certification Number: 61463914
Certification Valid To: Sep 05, 2022
---
Certifications from the American Hypnosis Association
Hypnosis and Transgender Clients

- 04/2021

Hypnosis for the Caregiver

- 10/2021
---
Awards
Honors Graduate


Hypnosis Motivation Institute - 03/30/2022
---
Professional Memberships
American Hypnosis Association


Member Since: 2021

Hypnotherapists Union Local 472


Member Since: 2021
---
Website
Two Winds Hypnotherapy
https://www.TwoWinds-Hypnotherapy.com/
---
Languages Spoken
---
Contact Information
Kimberly Matthes
Two Winds Hypnotherapy
Thousand Oaks, California 91362, United States
805-601-7068