Biography for
Leonardo Lupori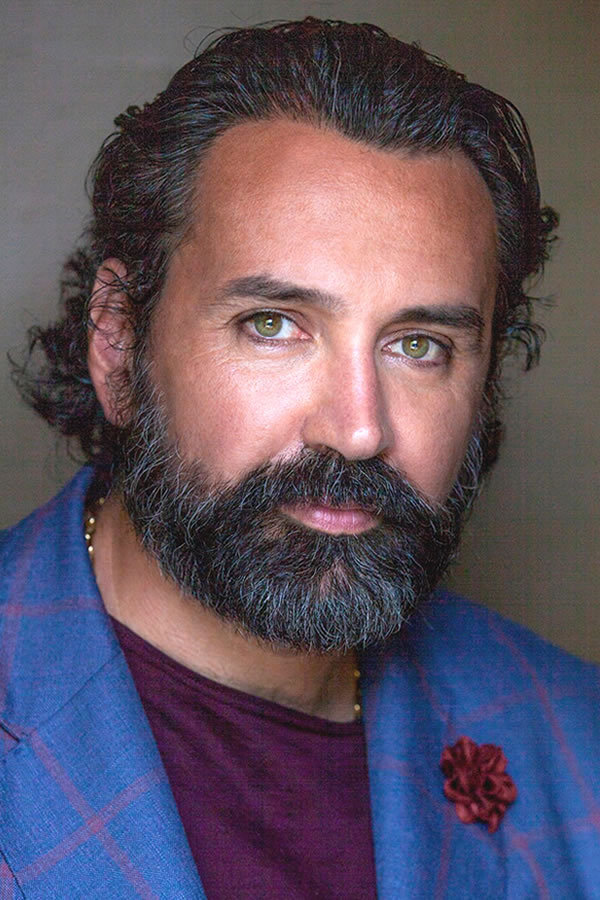 Success and self-realization are an alignment between you and your beliefs.
My career in successfully helping people to achieve their goals started in Italy over 15 years ago, but really, it started way before that. When I was just a boy, nine years old, in my native Italian village in Tuscany, I watched as my father handcrafted a pair of loafers for his client. He taught me how to listen to others and see the real emotions and meaning of what they were saying.
Even as a child, I remember my father's satisfaction, but more so, I remember witnessing the joy of one of his clients as he walked out of my parents' factory wearing his beautiful custom-made shoes. My father helped that gentleman understand what he wanted and fulfilled his wishes. That experience affected me profoundly.
What and Where
I am a California Certified Hypnotherapist and Certified Psych-K Facilitator who is devoted to helping people reach and experience their highest potentiality, which results in them overcoming their limiting beliefs.
In my two California offices located in West Hollywood and Tarzana, I use a powerful amalgamation of Therapeutic Hypnosis, Psych-K, and Guided Imagery to assist my clients in accomplishing their goals. With my methods, clients can attain self-realization, reconnect with their authentic self, and build up their personal identity.
I specialize in helping my clients expose limiting beliefs and remove blocks that cause diminished performance. My expertise is in helping people overcome their fear of success and fear of failure, which will increase their self-esteem, and reduce their negative thinking. When these issues are ignored, it will often conduce people to develop a high level of stress and unconscious self-sabotage.
I am trained to boost the client's motivation and confidence as well as remove psychological impediments, which will enhance their skills to substantially improve both their professional and personal lives.
---
Languages Spoken
---
Hypnotherapy Specialties
Career Success
Fears
Inferiority
Lack of Direction
Lack of Initiative
Perfectionism
Performance Anxiety
Phobias
Procrastination
Reach Goals
Self Awareness
Self Confidence
Self Criticism
Self Esteem
Self Expression
Sports
---
Experience
Meet Ur Success™ is a program I've designed to help you become your potentialities and achieve the success you desire. Whatever the area of your struggle, my program can support you to achieve success in your profession, success in your relationship, with your education, or your health.
I use a powerful amalgamation of Therapeutic Hypnosis, Psych-K, Guided Imagery, and Inner Child work to assist you to train your subconscious beliefs to accomplish your goals.
This is a method to help you acquire self-realization and reconnect with your authentic identity and achieve success in life you long for and deserve.
My name is Leonardo Lupori, and my company BELIEFS TRAINER Inc. provides alternative health care services.
---
Education
Diploma in Clinical Hypnotherapy with Honors




Hypnosis Motivation Institute

- Nationally Accredited College of Hypnotherapy - 818-758-2747
Date Started: 05/25/2017 - Date Graduated: 06/22/2018
Total Hours: 720 - Total Weeks: 52 - Total Years: 1
---
Continuing Education from the American Hypnosis Association
Anxieties and Fears

- 02/2018

Body Syndromes

- 06/2017

Body/Mind Imaging - Creating Powerful, Personal Presence

- 10/2017

Clearing up Traumas at the Energy Level

- 07/2017

Coping with Loss

- 09/2017

Embracing Your Shadow Self

- 01/2018

Healing the Child Within

- 08/2017

Helping Hypnotherapy Clients with Driving Anxiety

- 11/2018

How Forgiveness Impacts Brain Functioning

- 04/2018

Hypnosis and Anxiety

- 08/2017

Hypnosis and the Law of Attraction

- 12/2017

Hypnotic Remedies for Three Productivity Poisons

- 10/2017

Mindfulness and Hypnotherapy

- 05/2018

Rapid and Instant Inductions

- 05/2020

Release Baggage with Mental and Emotional Release (MER)

- 08/2018

Taking Positive Psychology to Corporations

- 03/2018

The Power of Releasing Guilt and Shame

- 11/2017

Therapeutic Imagery Training - Imagery for Life Passages

- 11/2017

Therapeutic Imagery Training - Metaphysical Imagery

- 11/2017

Therapeutic Imagery Training - Mythic and Archetypal Imagery

- 10/2017
---
Certifications
PSYCH-K PRO
PSYCH-K Centre International

---
Certifications from the American Hypnosis Association
Hypnosis and ADD-ADHD

- 03/2018

Hypnosis and Pain Management

- 08/2017

Hypnosis and Smoking Cessation

- 09/2017

Hypnosis and Sports Performance

- 08/2017

Hypnosis for Immune Disorders

- 11/2018

Pre and Post Surgery Hypnosis

- 12/2017

Therapeutic Imagery Facilitator

- 09/2017

Therapeutic Imagery Master

- 12/2017

Therapeutic Imagery Training - Advanced Imagery

- 10/2017

Trauma Recovery Hypnosis

- 09/2018
---
Awards
Honors Graduate
Hypnosis Motivation Institute - 05/21/2018
Director's Award
Hypnosis Motivation Institute - 05/21/2018
Academic Achievement Award
Hypnosis Motivation Institute - 05/21/2018
Clinical Achievement Award
Hypnosis Motivation Institute - 05/21/2018
---
Professional Memberships
American Hypnosis Association


Member Since: 2017

Hypnotherapists Union Local 472


Member Since: 2017
---
Website
Leonardo Lupori - BELIEFS TRAINER
https://BELIEFSTRAINER.com/
---
Contact Information
Leonardo Lupori
BELIEFS TRAINER Inc.
West Hollywood, California 90069, United States
310-227-0180
Tarzana, California 91356, United States
310-227-0180