Biography for
Michal Taviv-Margolese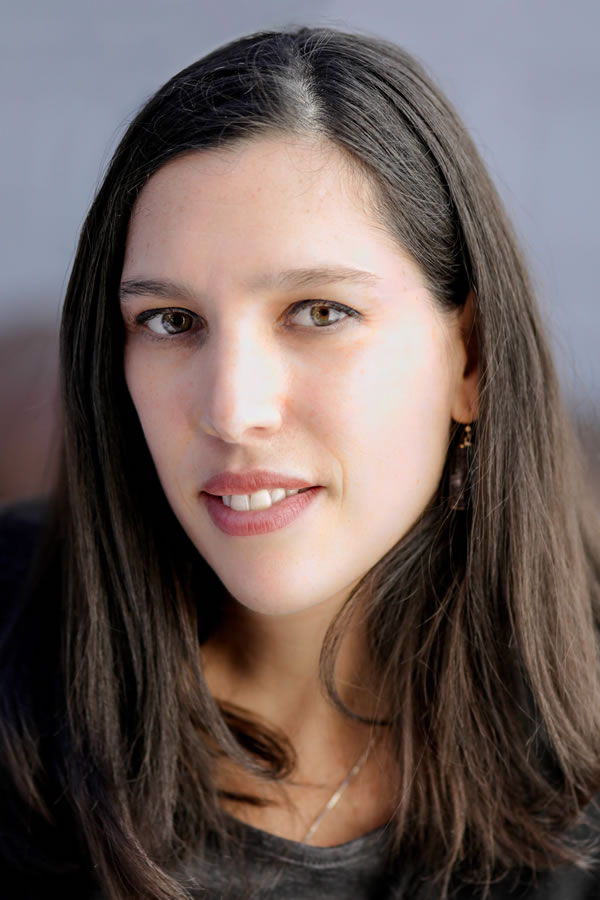 In her private practice, Michal helps clients let go of negative thought patterns and life scripts they've carried, often since childhood. Her technique is solution focused – it's all about enrichment whether its career or relationships, achieving personal growth or learning tools for relaxation, coping skills, creating serenity and peace of mind.
Michal's passion is helping other's discover their own passion and overcoming any obstacles standing in their way. She gets to the core of the matter quickly. Her approach in hypnosis allows for periphery distractions to be let go of, while a laser focus is placed on achieving smart and measurable goals. Those goals become so clear that clients can feel, smell and see them, they are then "knowns" in the subconscious mind. Once that happens it is incredible to see how fast things start to shift.
​Michal's success is gathered from her unusual upbringing and background spanning three cultures, traveling the 7 continents, her personal beliefs and strategies plus over fifteen years experience as an non-profit executive striving to make the world a better place.
Michal is a master at harnessing the power of positive thinking and utilizing life lessons to live to the fullest. In her practice, Michal sees clients in her Beverly Hills, California office. In addition, she regularly conducts sessions with her clients worldwide via phone, Skype or Zoom.
Michal has many certifications and is continually learning and further honing her skills to better serve her clients.
---
Hypnotherapy Specialties
Assist Healing
Career Success
Child Birth
Death or Loss
Exam Anxiety
Fears
Guilt
Inferiority
Lack of Direction
Motivation
Obsessions
Overly Critical
Rejection
Relationship Enhancement
Relaxation
Self Awareness
Self Esteem
Self Mastery
Stop Smoking
Weight Loss
---
Experience
With more than fifteen years of mastery in the art of motivating people to take action, community building and leadership development she brings a lifetime of expertise in the fields of personal development and human potential.
Michal combines her life experiences, compassion and humor with her expertise in hypnotherapy and imagery techniques to help clients move past limitations and create permanent and positive change in their lives. She teaches her proven techniques to business professionals, performers, athletes, students and anyone seeking excellence in all areas of life. Michal is a sought-after speaker and educator, teaching classes on hypnosis, self hypnosis, motivation, dating, relationships and goal achievement.
An accomplished speaker and community leader, she enjoys rollerblading, date night, spending time with her family and friends and fro-yo. Michal lives in Beverly Hills, California and is married with two gorgeous children.
---
Education
Diploma in Clinical Hypnotherapy with Honors




Hypnosis Motivation Institute

- Nationally Accredited College of Hypnotherapy - 818-758-2700
Date Started: 02/26/2019 - Date Graduated: 03/26/2020
Total Hours: 720 - Total Weeks: 52 - Total Years: 1

Bachelor of Commerce - Major in Industrial Psychology




University of South Africa

- 27-12-429-3111
Date Started: 02/01/2002 - Date Graduated: 12/01/2006


Certified Life Coach




Transformation Academy

- 941-479-0323
Date Started: 10/14/2019 - Date Graduated: 03/29/2020


Diploma in Purchasing Management




Wits Technical College


Date Started: 02/01/1997 - Date Graduated: 12/01/2000

---
Continuing Education from the American Hypnosis Association
Body Syndromes

- 06/2019

Clinical Case History Package 1

- 09/2019

Cognitive Behavioral Therapy and Hypnosis

- 10/2019

Healthy Boundaries

- 10/2019

Hypnosis in History

- 02/2019

Imagery for Life Passages

- 01/2020

Love, Sex and Intimacy

- 11/2019

Make Anxiety Your Best Friend

- 10/2019

Making the Unconscious Conscious

- 11/2019

Metaphysical Imagery

- 02/2020

Mindfulness and Hypnotherapy

- 10/2019

Mythic and Archetypal Imagery

- 02/2020

Release Technique

- 09/2019

Research Articles Course

- 09/2019

The Enneagram as the Gateway to Hypnotic Trance

- 10/2019

The Gifts of Trauma

- 10/2019
---
Certifications from the American Hypnosis Association
Advanced Imagery

- 01/2020

Hypnosis for Immune Disorders

- 01/2020

Smoking Cessation

- 12/2019

Therapeutic Imagery Facilitator

- 01/2020

Therapeutic Imagery Master

- 03/2020

Trauma Recovery Hypnosis

- 09/2019
---
Other Certifications
---
Awards
Honors Graduate


Hypnosis Motivation Institute - 03/26/2020

Student of the Year


Wits Technical College - 12/01/1999

Student of the Year


Wits Technical College - 12/01/1998

Student of the Year


Wits Technical College - 12/01/1997
---
Professional Memberships
American Hypnosis Association


Member Since: 2019

Hypnotherapists Union Local 472


Member Since: 2019
---
Website
Master The Mind Hypnotherapy
https://www.BeverlyHillsHypnotherapist.com/
---
Languages Spoken
---
Contact Information
Michal Taviv-Margolese
Master The Mind Hypnotherapy and Executive Coaching
Beverly Hills, California 90210, United States
323-596-1317