Biography for
Mitch Boudrot

,

CHt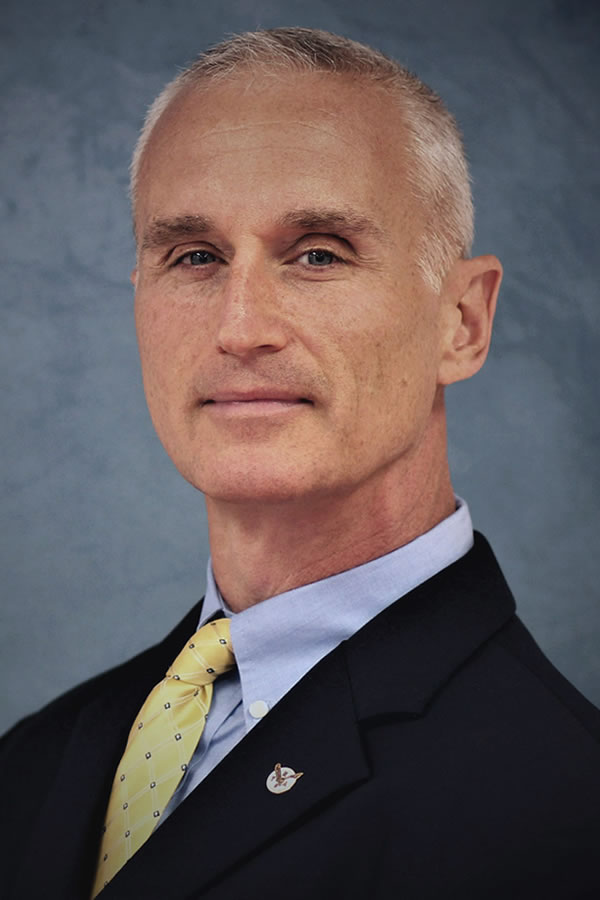 Access the power of the subconscious mind for self-empowerment and self-improvement. Annihilate previously perceived limitations, false assumptions and negative habits from a tremendously resourceful state of transformation and breakthrough.
Know Yourself. We can all identify moments when our lives seemed restricted, despite our apparent best effort and enthusiastic energy directed toward the realization of our dreams and aspirations. Life remains full of opportunity and possibility. Working together, we will access powerful strategies, skillfully crafted to reach your fullest personal and professional potentials.
Take control now and in the future through a systematic program of self-empowerment and self-improvement, fully scaled and customized to your individual needs. We will work together, toward the timely realization of your goals - creating a roadmap that will not only successfully navigate the valleys and peaks of life, but accomplish more than you possibly ever imagined – physically, intellectually, emotionally, intuitively, and through the principle of Kokoro 心 – the intentional merging of heart-mind with the resolute determination to transform your vision into reality.
Prioritize your time and relationships. Life can be perceived as an intimidating and stress-filled race toward the next deadline. Working collaboratively, we'll explore the timeless wisdom, mindset, resources, skills, and essential equilibrium required to leverage your time, enhance your personal and professional relationships, and realize the success you aspire to.
Live your vision! When you commit to the conscious decision of living your dreams and aspirations, consistent with your highest purpose and values, you need a tactical plan-of-action to establish and maintain the initiative. Working from a superior position of advantage, aligning the clarity of our thoughts, vibrant communication, and robust action – now is the time to confidently transform your vision into reality. I remain committed to your personal and professional vision of success.
---
Hypnotherapy Specialties
Communication
Improve Health
Motivation
Problem Solving
Relaxation
Self Awareness
Self Confidence
Self Image
Self Mastery
Stop Smoking
Stress
Weight Loss
---
Experience
As a Kappasinian trained Subconscious Behaviorist, armed with professional experience as a positive agent-of-change with real-world, professional experience spanning over 45+ years within Martial and Mind Science traditions, and 30+ years of distinguished public service, we will collaboratively explore innovative strategies leading to the realization of your personal and professional potential.
My commitment is to understand, support, and provide accountability, to the best of my ability, as you annihilate previously held limitations of thought, word, or act. Our scheduled sessions are skillfully engineered to meet your specific requirements in the area of desired change, or the realization of an identified goal.
---
Education
Diploma in Hypnotherapy




Hypnosis Motivation Institute

- Nationally Accredited College of Hypnotherapy - 818-758-2700
Date Started: 04/20/2020 - Date Graduated: 04/24/2021
Total Hours: 300 - Total Weeks: 52 - Total Years: 1
---
Continuing Education
HeartMath Clinical Certification for Stress, Anxiety, and Emotional Management (20 CEUs), Certificate, HeartMath Certified Practitioner - Institute of HeartMath, LLC
---
Continuing Education from the American Hypnosis Association
ABC's of Success

- 05/2020

Advanced Emotional Freedom Technique

- 05/2020

Basic Emotional Freedom Technique

- 05/2020

Body Syndromes

- 05/2020

Clinical Case History Package 1

- 09/2020

Dr. Kappas Atlanta Series

- 01/2022

Emergency Hypnosis

- 04/2020

Emotional and Physical Sexuality 1

- 04/2020

Explode Your Practice with Phone and Skype Sessions

- 05/2020

First Three Hypnosis Sessions

- 05/2020

How to Give a Dynamic Hypnosis Speech

- 04/2020

Hypnosis and the Law of Attraction

- 07/2020

Hypnosis in History

- 04/2020

Intimate Conversations with Dr. John Kappas

- 05/2020

Master the Arm Raising

- 04/2020

Mental Bank Seminar

- 04/2020

Metaphysical Imagery

- 03/2022

Rapid and Instant Inductions

- 04/2021

Research Articles Course

- 05/2020

Thirteen Breaths to Freedom

- 10/2020
---
Certifications
Certified Master Hypnotist


American Hypnosis Association - 818-758-2700
Certification Number: 011578
Certification Valid To: Apr 22, 2023
---
Certifications from the American Hypnosis Association
Advanced Handwriting Analysis

- 07/2020

Handwriting Analysis

- 07/2020

Hypnosis and Pain Management

- 05/2020

Hypnosis and PTSD

- 05/2020

Hypnosis and Sports Performance

- 05/2020

Hypnosis and Weight Loss

- 05/2020

Smoking Cessation

- 05/2020

Trauma Recovery Hypnosis

- 10/2020
---
Professional Memberships
American Hypnosis Association


Member Since: 2020

Hypnotherapists Union Local 472


Member Since: 2020
---
Website
Subconscious Self-Improvement (SSI)
https://SubconsciousSelfImprovement.com/
---
Languages Spoken
---
Contact Information
Mitch Boudrot
Subconscious Self-Improvement (SSI)
Murphy, North Carolina 28906, United States