Biography for
Puja Sabherwal

,

BDS

,

MDS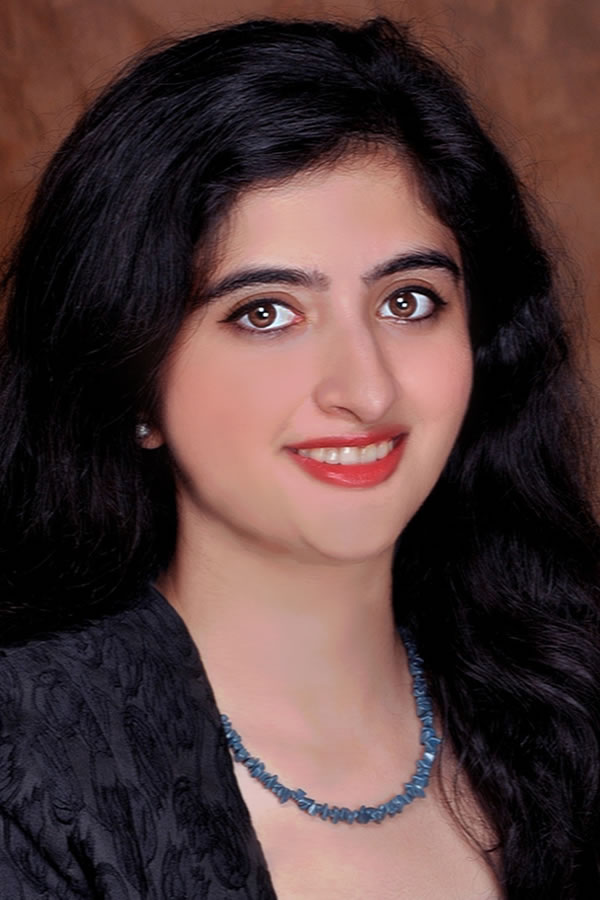 Dr. Puja Sabherwal is a resident of Pedodontics and Preventive Dentistry at the University of Delhi, India. She graduated Bachelors in Dental Surgery from University of Delhi in 2017.
Since times immemorial, anxiety and pain have posed a challenge to dentists as well as medical physicians. Such anxiety and pain may lead to deferring care and has great impact on the oral and general health.
Her experience with Hypnotherapy began as an effort to find a suitable technique for anxiolysis in the dental setting. Being an avid scholar and someone striving to constantly evolve, Hypnosis became a thorough research interest for her.
She has successfully used Hypnosis in a vast magnitude of her patients many of whom include children to allay anxiety, control pain, change pattern of habits and rehabilitate psycho-somatic medical cases. It is her belief that medico-dental sciences would evolve tremendously if the power of the sub-conscious mind was harnessed to its full potential.
Being the first "Hypnodontist" in India, it is her goal to revolutionise the field of Dentistry in the country by adding Hypnosis to the dentist's armamentarium. The tremendous potential of hypnosis would make medico-dental care a truly comprehensive and holistic experience for the people integrating the "body-mind" concept.
---
Hypnotherapy Specialties
Anesthesia
Anxiety
Assist Healing
Change Habits
Chronic Pain
Concentration
Exam Anxiety
Immune System
Lower Blood Pressure
Pain Management
Postsurgical
Relaxation
Study Habits
Thumb Sucking
Trauma
---
Experience
Experience in collaboration with Department of Psychiatry for research in Hypnosis for anxiolysis and pain control in children undergoing exodontia procedure- 2018-2020
Awards/Achievements
Delhi State Rank:4; AIR:62, NEET PG MDS Exam, 2018
Awardee for Pierre Fauchard International Senior Student of the Year, 2017
Awardee for Student Merit Award, Indian Society of Pediatric and Preventive Dentistry, 2017
Awarded Best Female Dental Graduate, Indian Dental Association, 2017
1st Rank at Final Year BDS University Examination at 1st National Dental Students' Workshop, Gujarat State, Dental Council of India, 2017
International College of Dentists – India, Sri-Lanka and Nepal Section (ICD-PFA) Award for Highest Marks in Oral and Maxillofacial Surgery BDS, 2016
ICD Merit Award for Highest Marks in Orthodontics BDS, 2016
ICD Merit Award for Highest Marks in Conservative Dentistry and Endodontics BDS, 2016
ICD Student Plaque Award, 2016
Dr. P.L. Khurana Medal for Best Student in Dental Surgery, Maulana Azad Medical College, 2016
Dr. P.P. Sahni Award for Top BDS Final Year Student, Maulana Azad Medical College, 2016
Dr. N.C Sangal Memorial Gold Medal for Best Student in Conservative Dentistry and Endodontics, Maulana Azad Medical College, 2016
Gold Medal for inclusion in Roll of Honor at Maulana Azad Medical College for outstanding performance in First, Second, Third and Final BDS, 2012-16
Highest marks in Oral Pathology and Microbiology, 2015
Gold Medal for Highest Marks in Pharmacology and Therapeutics, 2014
Certificate of Distinction in Preclinical Prosthodontics, 2014
Delhi State Rank:4; AIR:62, NEET PG MDS Exam, 2018
Awardee for Pierre Fauchard International Senior Student of the year, 2017
Awardee for Student Merit Award, Indian Society of Pediatric and Preventive Dentistry, 2017
Awarded Best Female Dental Graduate, Indian Dental Association, 2017
1st Rank at Final Year BDS University Examination at 1st National Dental Students' Workshop , Gujarat State, Dental Council of India, 2017
International College of Dentists – India, Sri-Lanka and Nepal Section (ICD-PFA) Award for highest marks in Oral and Maxillofacial Surgery BDS, 2016
ICD Merit Award for highest marks in Orthodontics BDS, 2016
ICD Merit Award for highest marks in Conservative dentistry and Endodontics BDS, 2016
ICD Student plaque award, 2016
Dr. P.L. Khurana Medal for Best student in Dental Surgery, Maulana Azad Medical College, 2016
Dr. P.P. Sahni Award for Top BDS Final Year student, Maulana Azad Medical College, 2016
Dr. N.C Sangal Memorial Gold Medal for Best student in Conservative Dentistry and Endodontics, Maulana Azad Medical College, 2016
Gold medal for inclusion in Roll of Honor at Maulana Azad Medical College for outstanding performance in First, Second, Third and Final BDS, 2012-16
Highest Marks in Oral Pathology and Microbiology, 2015
Gold Medal for Highest Marks in Pharmacology and Therapeutics, 2014
Certificate of Distinction in Preclinical Prosthodontics, 2014
Won 1st Prize at PedoFest, PedoVention, Jaipur, 17th ISPPD PG Convention, Feb 2020
Performed her "Arangetram in Bharatnatyam" – First Professional Performance as a Bharatnatyam Artist, 2017
---
Education
Diploma in Hypnotherapy




Hypnosis Motivation Institute

- Nationally Accredited College of Hypnotherapy - 818-758-2700
Date Started: 07/17/2019 - Date Graduated: 05/11/2020
Total Hours: 300 - Total Weeks: 52 - Total Years: 1
---
Continuing Education
Currently pursuing Masters Dental Surgery, Pedodontics and Preventive Dentistry, University College of Medical Sciences, University of Delhi (2018-Present)
Bachelor of Dental Surgery (BDS), Maulana Azad Institute of Dental Sciences, University of Delhi (2012-2017)
Graduate Diploma in Bharatnatyam (6 Years), Prayag Sangeet Smiti, Allahabad (1998-2011)
---
Continuing Education from the American Hypnosis Association
Hypnosis in History

- 09/2018
---
Certifications
Certified Master Hypnotist


American Hypnosis Association - 818-758-2700
Certification Number: 011575
Certification Valid To: Apr 20, 2023
---
Certifications from the American Hypnosis Association
Hypnosis and Pain Management

- 07/2020

Hypnosis for Immune Disorders

- 09/2020

Pre and Post Surgery Hypnosis

- 10/2020
---
Professional Memberships
American Hypnosis Association


Member Since: 2020

Delhi Dental Council


Member Since: 2017
---
Languages Spoken
---
Contact Information
Puja Sabherwal
New Delhi, Delhi 110024, India