Biography for
Renee Barron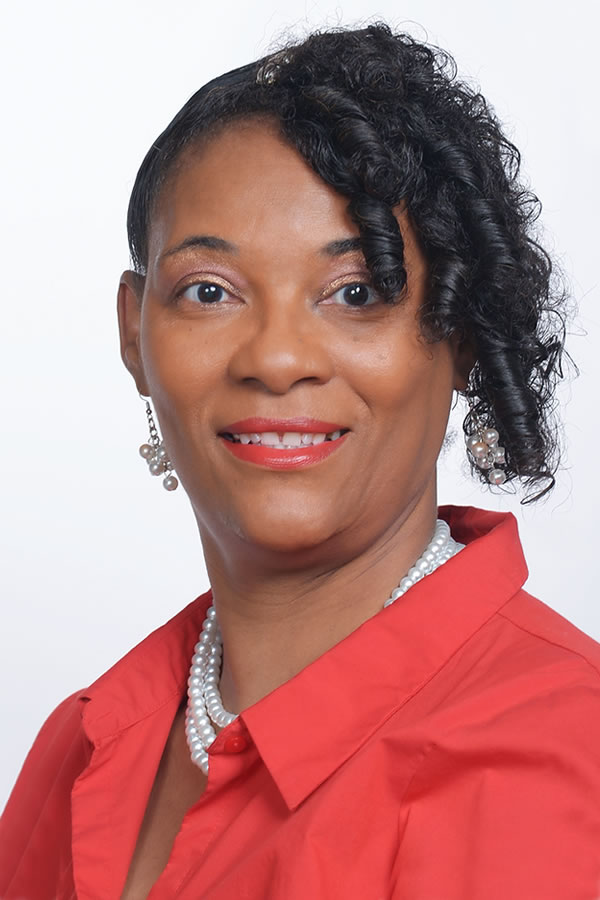 Renee Barron is known as "The Subconscious Mind Architect." She helps clients to reprogram their life script, build an authentic identity, and get on their life path using a variety of modalities and techniques.
Renee is passionate about alternative medicine, metaphysics, and working with adult survivors of child abuse. She has been working intensely to recover and heal from trauma and abuse sustained in her childhood and now she has the powerful tool and techniques to help others.
Renee loves connecting with nature, and spending time with her grandchildren, who she says, "are the light of my life!" She lives in the land of one thousand lakes, so she can always choose any lake to walk around, enjoy the outdoors and connect with nature.
She has been roller-skating since she was two years old, so she says she "has a lot of roll bounce inside of her." She loves listening to music and getting jiggy wit' it around the house, but mainly you will find her reading to enhance her craft of working with the subconscious mind. Renee is keenly interested in the ancient sacred practice of hypnotherapy and uses her craft to facilitate change within her clients' lives.
Renee Barron is the founder and CEO of Quintessential Roots, LLC. Check out her social media outlets where she discusses alternative healing topics on YouTube, Instagram, Facebook, and TikTok that will give you an overview of who she is as a person and practitioner.
---
Hypnotherapy Specialties
Anxiety
Biofeedback
Body Image
General Practice
Inferiority
Pain Management
Panic Attacks
Past Life Regression
Procrastination
Self Confidence
Self Criticism
Self Defeating Behaviors
Self Esteem
Self Forgiveness
Self Image
Self Mastery
Shame
Stress
Trauma
Worry
---
Experience
Prior to attending Hypnosis Motivation Institute, Renee also attended the University of Minnesota, where she was engaged in learning alternative healing modalities such as Nutrition, Herbology, Solfeggio Frequencies, Emotional Freedom Techniques (EFT), Angelic Healing, Angel Oracles, Chakra Balancing, Apothecary, and Reiki Level One, Spirit Releasement Therapy (SRT), Hypnosis for Spiritual Awakening. All of which motivated her to start a community-based organization that provided wellness workshops to the community located in Minneapolis where she organized and maintained an organic youth urban farm.
Renee's current endeavors include providing Pro Bono services as a relief to those suffering from COVID symptoms and utilizing her immunity certification training during this pandemic.
---
Education
Diploma in Clinical Hypnotherapy with Honors




Hypnosis Motivation Institute

- Nationally Accredited College of Hypnotherapy - 818-758-2747
Date Started: 04/20/2021 - Date Graduated: 05/19/2022
Total Hours: 720 - Total Weeks: 52 - Total Years: 1
---
Continuing Education
Past Life Awakening Institute
Spirit Releasement Therapy (SRT)
Hypnosis for Spiritual Awakening and Healers
Advanced Spirit Releasement Therapy (SRT)
---
Continuing Education from the American Hypnosis Association
Aging Well: Staying Sharp with Hypnotherapy

- 07/2021

Body Syndromes

- 07/2021

Body/Mind Imaging - Creating Powerful, Personal Presence

- 07/2021

Business Basics: Tools to Get, Retain and Help More Clients

- 07/2021

Cheryl O'Neil/Anthony - Grief

- 05/2022

Cheryl O'Neil/Justine - Stop Smoking

- 12/2021

Cheryl O'Neil/Linda - Weight Loss, Mend Broken Heart

- 03/2022

Clearing up Traumas at the Energy Level

- 07/2021

Cognitive Behavioral Therapy and Hypnosis

- 07/2021

Creating a Professional Zoom Room

- 05/2021

Crystal Singing Bowls and Hypnosis

- 07/2021

Elaine Perliss/Mary - Stop Smoking

- 12/2021

Embracing Your Shadow Self

- 07/2021

Emotional and Physical Sexuality 1

- 07/2021

Emotional Resiliency and the Actor

- 07/2021

Ericksonian Hypnosis and Therapeutic Metaphors

- 07/2021

Ericksonian Hypnosis and Trance Phenomena

- 08/2021

Getting Comfortable with Silence

- 08/2021

Healing Developmental Trauma and Adaptation with Hypnosis

- 07/2021

Healthy Boundaries

- 08/2021

Helping Hypnotherapy Clients with Driving Anxiety

- 08/2021

How Forgiveness Impacts Brain Functioning

- 07/2021

Hypnosis and Anxiety

- 07/2021

Hypnosis for Past Life Regression Therapy

- 07/2021

Hypnosis in History

- 04/2021

Important Dynamics in Creating Successful Relationships

- 08/2021

Intuitive and Energy Healing

- 05/2021

John McCarthy/Belinda - Bad Eating Habits

- 05/2022

Lisa Machenberg/Harrison - Family Trauma

- 12/2021

Lisa Machenberg/Melanie - Depression and Overeating

- 03/2022

Lisa Machenberg/Wendy - Smoking Cessation

- 12/2021

Make Anxiety Your Best Friend

- 07/2021

Making Fast and Permanent Change

- 07/2021

Making the Unconscious Conscious

- 07/2021

Marc Gravelle/Maureen - Stop Smoking

- 12/2021

Mental Bank Seminar

- 07/2021

Michele Guzy/Diego - Procrastination

- 05/2022

Rapid and Instant Inductions

- 12/2021

Sacred Breath and the Human Potential

- 07/2021

Sigil Magic Imagery - Draw your Way to Success

- 07/2021

Spiritual Tarot: Hypnotic Applications for the Archetypes of Tarot

- 07/2021

Spoon Bending - Come to the PK Party!

- 07/2021

Stress Relief Techniques

- 07/2021

Subtleties of Hypnotherapy

- 07/2021

Super Power Style: Dressing with Intention

- 07/2021

Superbrain Yoga and Pranic Healing

- 05/2021

Tapping the Subconscious through Conversational Hypnosis

- 07/2021

Teens - Managing Stress in this Fast-Paced Competitive World

- 07/2021

The Decision Factor

- 08/2021

The Gifts of Trauma

- 07/2021

The Incredible Power of the Mind/Body Connection

- 07/2021

The Insider Secret to Generating and Retaining New Clients

- 08/2021

The Power of Colors

- 07/2021

The Power of Releasing Guilt and Shame

- 07/2021

Transcendent Aspects of the Human Experience

- 07/2021

Transformation: Tools for Changing Behavior

- 07/2021

Uplifting Depression - How Hypnotherapy Can Help

- 07/2021

Wisdom of the Body-Mind in Hypnotherapy

- 07/2021
---
Certifications from the American Hypnosis Association
Healing the Inner Child

- 09/2021

Hypnosis and Transgender Clients

- 07/2021

Hypnosis for Immune Disorders

- 03/2022

Trauma Recovery Hypnosis

- 09/2021
---
Awards
Honors Graduate


Hypnosis Motivation Institute - 05/19/2022

Diploma in Clinical Hypnotherapy


Hypnosis Motivation Institute - 05/19/2022
---
Professional Memberships
American Hypnosis Association


Member Since: 2021

Hypnotherapists Union Local 472


Member Since: 2021
---
Website
Quintessential Roots
https://QuintessentialRoots.com/
---
Languages Spoken
---
Contact Information
Renee Barron
Quintessential Roots LLC
Woodbury, Minnesota 55125, United States
651-689-5017