Biography for
Niki Payne

,

MA

,

AMFT

,

CCHt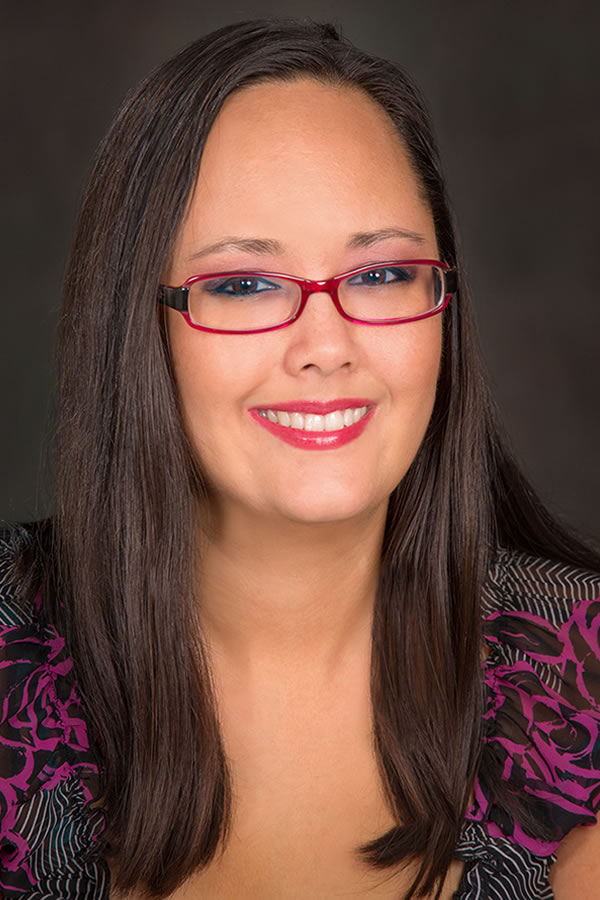 Niki Payne is a Certified Clinical Hypnotherapist and Registered Associate Marriage and Family Therapist (AMFT 132012) based in Torrance, California where she was born and raised. Niki works with individuals, couples, children, and adolescents to achieve desired behavioral changes.
Between her experience in journalism and marketing, her training in clinical hypnotherapy and psychoanalytical coaching, as well as her education in marriage and family therapy and mind-body psychology, Niki offers a concierge-style of treatment that centers around an individual's cultural values and natural strengths. She marries her education, training, and experience with her commitment to personal growth and healthy relationships to provide creative hypnotherapy solutions with integrity, authenticity, and a sense of humor.
Niki started her therapist career as a resident intern for HMI College of Hypnotherapy before launching her own private practice. After two years in private practice as a clinical hypnotherapist, Niki decided to pursue advanced education to expand her scope of practice beyond the realm of self-improvement to include mental health. While continuing to work as a hypnotherapist, Niki gained much of her experience as a psychotherapist at Los Angeles Centers for Alcohol and Drug Abuse during the COVID-19 pandemic. There she supported individuals experiencing challenges with addiction, trauma, grief, anxiety, and depression. She also gained valuable experience as a volunteer Counselor Advocate for Peace Over Violence from 2020 to 2022 where she worked with survivors of intimate partner violence and sexual assault through a local crisis hotline.
In her private practice, Niki helps her clients overcome fear, self-doubt and limiting beliefs so they can achieve their health, career or relationship goals and live a life by their own design. She is committed to helping her clients discover their deepest truths, indulge in their greatness passions, and develop lifelong strategies feeling healthy, wealthy and loved. Niki aims to help individuals bridge the gap between the heart and mind with a practical, results-oriented approach to love, success, and happiness. She believes the quality of our lives are dictated by the quality of our relationships, especially the relationship we have with ourselves. Enhance how you relate to yourself and others, and the world will relate to you in a whole new way. She has a particular interest in how couples navigate and negotiate consensual nonmonogamy.
Together, you and Niki can explore the terrains of your innermost thoughts to better understand yourself in the context of your most intimate relationships. By doing so, Niki can help you develop the skills you need to lay personal insecurities to rest while handling everyday challenges with confidence and self-compassion. Niki's approach brings together the best of coaching, hypnotherapy and psychotherapy to help individuals create their very own blueprint for personal success so they can create meaningful changes in their lives.
During her free time, Niki enjoys writing, singing, practicing yoga, playing outdoor sports, geeking about business development, and learning about the world through music, film, art, and travel. She also volunteers as a collegiate chapter director for a local sorority chapter at her alma mater of California State, University, Long Beach.
---
Hypnotherapy Specialties
Anxiety
Career Success
Change Habits
Communication
Death or Loss
Fears
Fertility
Improve Health
Insecurity
Motivation
Perfectionism
Phobias
Relationship Enhancement
Self Confidence
Self Criticism
Self Defeating Behaviors
Stress
Substance Abuse
Trauma
Weight Loss
---
Experience
Niki Payne has over a decade of experiencing working with entrepreneurs and business owners in various capacities – as a freelance writer, social media manager, marketing consultant, and even as a copy editor.
Niki also works extensively with college women as a sorority advisor to enhance their self-confidence and grow their leadership and communication skills so they can excel academically and professionally.
She has over six years of experience as a hypnotherapist and almost three years of experience as a psychotherapist.
---
Education
Master of Arts in Clinical Psychology, Marriage and Family Therapy Specialization




The Chicago School of Professional Psychology

- 213-615-7200
Date Started: 01/07/2019 - Date Graduated: 12/18/2021


Diploma in Clinical Hypnotherapy with Honors




Hypnosis Motivation Institute

- Nationally Accredited College of Hypnotherapy - 818-758-2700
Date Started: 05/25/2016 - Date Graduated: 06/21/2017
Total Hours: 720 - Total Weeks: 52 - Total Years: 1

Associate of Occupational Studies in Mind-Body Psychology with Honors




Hypnosis Motivation Institute

- Nationally Accredited College of Hypnotherapy - 818-758-2700
Date Started: 09/13/2021 - Date Graduated: 10/04/2022
Total Hours: 720 - Total Weeks: 52 - Total Years: 1
---
Continuing Education
With a hunger for knowledge and commitment to personal growth, Niki is constantly exposing herself to new ideas and concepts through the books she reads, the podcasts she listens to and the video training programs she watches.
She also advances her knowledge and skills by regularly attending in-person classes, workshops, seminars and conferences related to self-improvement and mental health. She continues to integrate everything she learns and understands into creating positive changes in her life as well as the lives of others.
---
Continuing Education from the American Hypnosis Association
Basic Emotional Freedom Technique

- 03/2017

Body Syndromes

- 01/2019

Body/Mind Imaging - Creating Powerful, Personal Presence

- 04/2018

Build and Enhance your Hypnotherapy Practice with Group Hypnosis

- 11/2018

Clearing up Traumas at the Energy Level

- 06/2018

Cognitive Behavioral Therapy and Hypnosis

- 11/2016

Embracing Your Shadow Self

- 06/2018

Ericksonian Hypnosis and Therapeutic Metaphors

- 09/2022

Ericksonian Hypnosis and Trance Phenomena

- 01/2020

Family Systems

- 08/2018

Handwriting Analysis

- 12/2018

Healing Developmental Trauma and Adaptation with Hypnosis

- 12/2016

Healing the Child Within

- 06/2020

Healthy Boundaries

- 11/2016

Helping Hypnotherapy Clients with Driving Anxiety

- 11/2018

Hoarding: How It Can Harm, How You Can Help

- 06/2016

How to Release Self-Limiting Beliefs

- 11/2016

Hypnosis and Anxiety

- 02/2018

Imagery for Life Passages

- 05/2021

Important Dynamics in Creating Successful Relationships

- 01/2020

Increase Your Profitability: Create Session Packages That Sell!

- 10/2018

Intuitive and Energy Healing

- 04/2022

Is it Intuition, or is it NLP?

- 02/2018

Make Anxiety Your Best Friend

- 10/2016

Making Fast and Permanent Change

- 04/2022

Making the Unconscious Conscious

- 01/2020

Metaphysical Imagery

- 07/2021

Mythic and Archetypal Imagery

- 04/2021

NLP: Principles and Strategies of Success

- 04/2019

Rapid and Instant Inductions

- 10/2018

Release Baggage with Mental and Emotional Release (MER)

- 10/2018

Release Technique

- 11/2016

Shadows, Sabotage and Subconscious Success

- 11/2016

Spiritual Tarot: Hypnotic Applications for the Archetypes of Tarot

- 07/2016

Teens - Managing Stress in this Fast-Paced Competitive World

- 01/2020

The Art of Positive Thinking

- 11/2016

The Basic Understanding and Principles of NLP

- 03/2017

The Gifts of Trauma

- 04/2019

The Incredible Power of the Mind/Body Connection

- 02/2017

The Power of Releasing Guilt and Shame

- 12/2019

Therapeutic Creative Journaling

- 10/2016

Transformation: Tools for Changing Behavior

- 12/2016

Uplifting Depression - How Hypnotherapy Can Help

- 01/2020

Using Hypnosis in Dealing with Change

- 06/2016

Working with Children and Children on the Autism Spectrum

- 02/2017
---
Certifications
Certified Clinical Hypnotherapist


American Hypnosis Association - 818-758-2700
Certification Number: 010191
Certification Valid To: Jan 01, 2100

Certified Life Coach


American Union of NLP - 702-430-1196
Certification Number: 5907


Certified Dream Coach


Dream University - 415-381-5564
Certification Number: 5907

---
Certifications from the American Hypnosis Association
Advanced Imagery

- 04/2021

Certified Practitioner of Neuro-Linguistic Programming

- 10/2017

Hypnosis and Pain Management

- 01/2019

Hypnosis and Transgender Clients

- 07/2022

Hypnosis and Weight Loss

- 03/2019

Hypnosis for Anxieties and Fears

- 03/2020

Mental and Emotional Release® Therapy

- 10/2017

Therapeutic Imagery Facilitator

- 04/2021

Therapeutic Imagery Facilitator

- 07/2020
---
Awards
Honors Graduate


Hypnosis Motivation Institute - 06/21/2017

Clinical Achievement Award


Hypnosis Motivation Institute - 06/21/2017

The Best Hypnotherapy in Torrance


Quality Business Awards - 05/04/2022
---
Professional Memberships
American Hypnosis Association


Member Since: 2016

American Counseling Association


Member Since: 2020

California Association of Marriage and Family Therapists


Member Since: 2019
---
Website
Hypnodipty
https://Hypnodipty.com/
---
Languages Spoken
---
Contact Information
Niki Payne
Hypnodipity
Torrance, California 90505, United States
323-736-2185
Soul 2 Soul Healing
El Segundo, California 90248, United States
323-205-5581